MOVIE
Actress Jung So-min of the movie '30 Days' says, "When I teased Kang Ha-neul, it felt like a hit."
Interview with Jung So-min from the movie '30 Days'
Released on October 3rd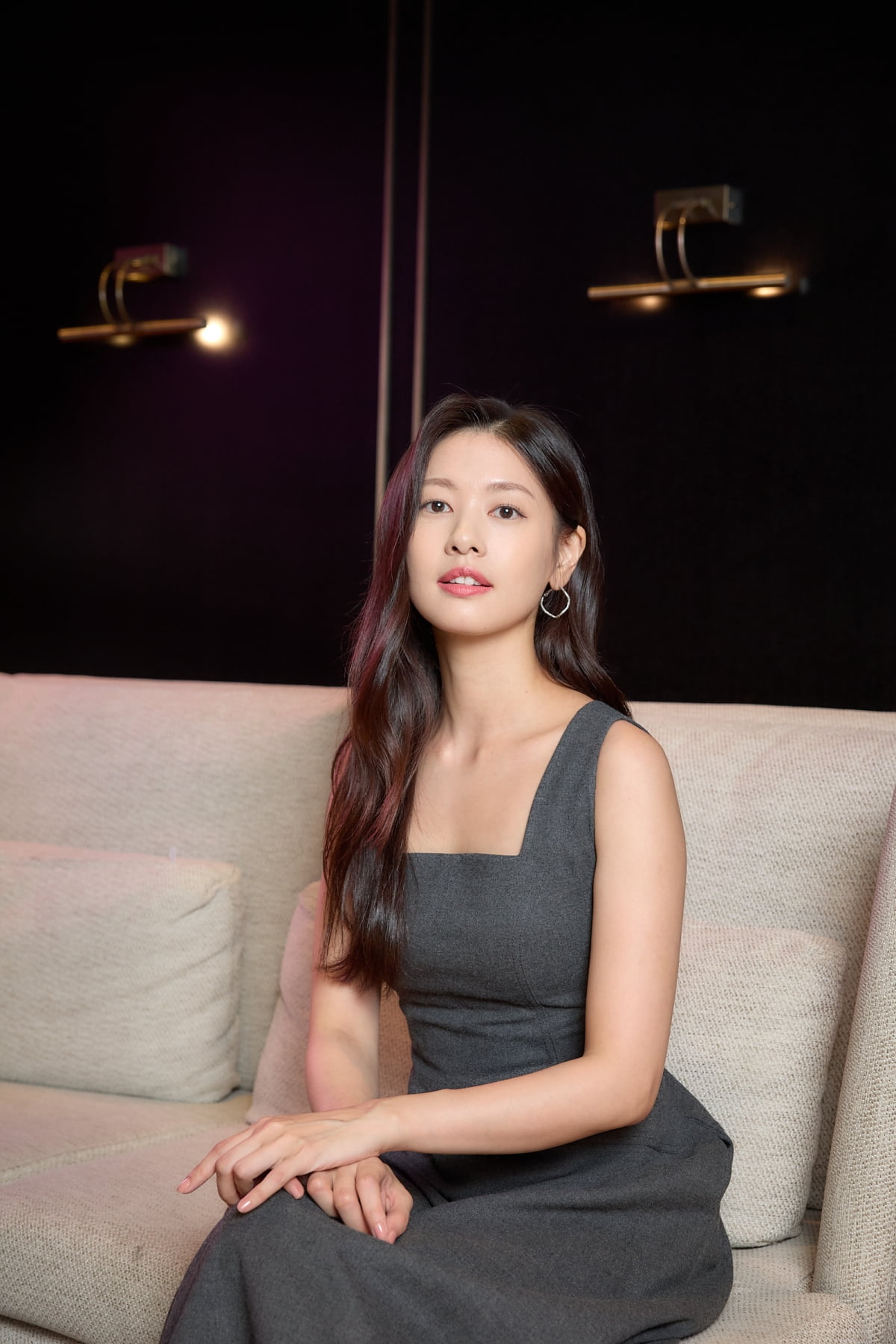 Actress Jung So-min of the movie '30 Days' spoke about working with Kang Ha-neul, whom she reunited with after '20'.
On the 26th, Jung So-min was interviewed about the movie '30 Days' (directed by Nam Dae-jung) at a cafe located in Samcheong-dong, Jongno-gu, Seoul.
The movie '30 Days' is about D-30, 'Jeongyeol' (Kang Ha-neul) and 'Nara' (Ha-neul Kang), who were unable to withstand each other's petulance and stubbornness and ended up suffering from amnesia just before they became perfect strangers. Jeong So-min)'s comedy. Actor Kang Ha-neul played the role of 'Jeong-yeol', a self-proclaimed lawyer born with 'intelligence' and 'handsomeness'. Actress Jeong So-min played the role of Hong Na-ra, a movie producer with a confident personality who is faithful to her job and is straightforward in everything.
Jung So-min, who reunited with Kang Ha-neul for the first time in 8 years through '30 Days' (2023) after the movie 'Twenty' (2015), said, "After 'Twenty', coincidentally, I did '30 Days' and I feel like our worldviews were connected. At that time. "I was actually in my 20s and now I'm in my 30s, so there was a lot of talk about whether it was a sequel."
'Twenty' and '30 Days' have similar comedy genres and a reunion with Kang Ha-neul, so when asked if there were any concerns that the two works might be similar, he answered, "I wasn't worried. Even in '20,' the atmosphere on set was very strong. It was good. We were all friends of the same age, so we filmed comfortably and had fun. I think it was more comfortable on '30 Days' because we were able to relax and gain experience with each other. The range of stories we could tell broadened. When you meet a co-star, it's time to adapt and get used to it. "This was necessary, but the fact that this process was omitted made the work more efficient," he said.
When asked if there was a memorable scene on the set of '30 Days' where she met Kang Ha-neul again, Jung So-min chose Kang Ha-neul's facial expression as she looked at the vomiting scene. Jung So-min shared the behind-the-scenes story, saying, "I liked that scene even on set. Haneul's expression when she saw him vomiting while drunk looked like a Shih Tzu getting angry at something trivial. I really liked this expression. I wish someone could make it into a meme. I want to use it as an emoticon." revealed.
Jung So-min said she became closer to Kang Ha-neul after filming '30 Days'. He said, "Before filming '20', there was a sense of distance between us. We had a warm relationship that we couldn't just treat each other like. Still, there were parts where we treated each other cautiously. Now, we are like real same-sex friends. I feel like we've been friends since high school. Both of us are polite. "I'm the kind of person who sets things up, so I can't treat him harshly. Actually, I'm used to someone making fun of me, but making fun of Haneul was fun. It felt like a blow," he explained.
Unlike the script, the kiss scene with Kang Ha-neul on set was so strong that I was embarrassed. Jung So-min said, "I think we were both on set on set. We talked in the beginning while filming, but later on, we didn't talk much even if we didn't talk. As we went on, there was almost no time for meetings."
The movie '30 Days' will be released on October 3rd.
Reporter Ha-neul Lee, Ten Asia greenworld@tenasia.co.kr