MOVIE
Lee Chung-hyeon, director of the movie 'Ballerina', "Jeon Jong-seo is an actor with an animal sense"
Netflix movie 'Ballerina' production briefing session
Released on October 6th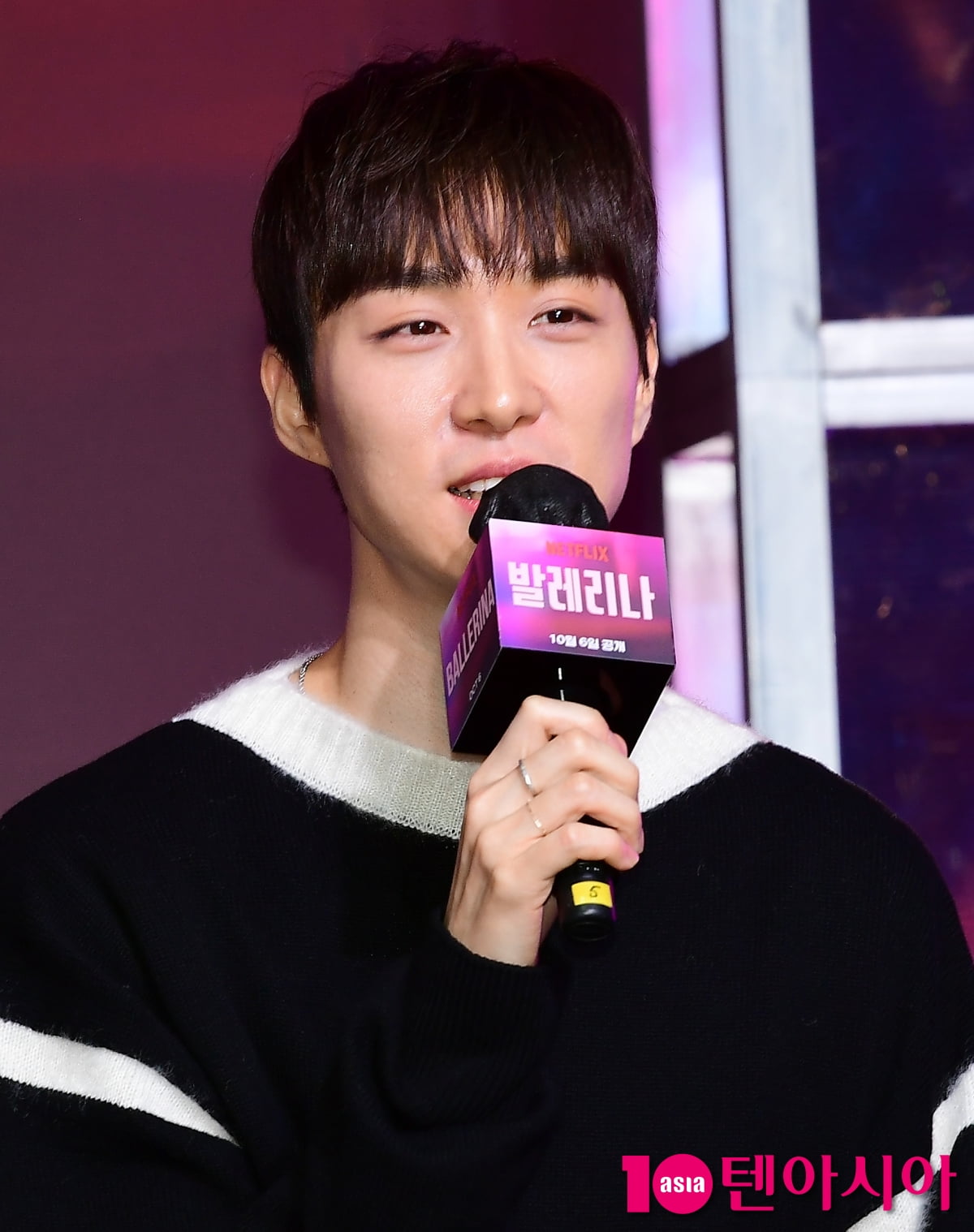 Lee Choong-hyeon, director of the Netflix movie 'Ballerina', mentioned his girlfriend Jeon Jong-seo, with whom he worked again after 'Call'.
On the 25th, a production briefing session for the Netflix movie 'Ballerina' (director Lee Chung-hyeon) was held at Hotel Naru Seoul MG Gallery in Mapo-gu, Seoul. Director Lee Chung-hyun and actors Jeon Jong-seo, Kim Ji-hoon, and Park Yu-rim attended the event.
The movie 'Ballerina' is a beautiful and merciless emotional action revenge drama in which Ok-ju (Jeon Jong-seo), a former bodyguard, pursues 'Pro' Choi (Kim Ji-hoon), who caused the death of her precious friend 'Min-hee' (Park Yu-rim).
Director Lee Chung-hyun, who won awards at the 33rd Busan International Short Film Festival and the 15th Mise-en-scène Film Festival with the 2015 short film 'Ransom', and made his feature film debut with his next film 'Call', directed and wrote 'Ballerina'.
When asked how he prepared 'Ballerina' from the scenario stage to planning, director Lee Chung-hyun said, "'Ballerina' is a revenge story with a simple narrative. When I was writing the scenario, I looked at a series of events and even though they couldn't happen in reality, they were film-wise. "I started because I wanted to draw," he said.
Regarding the fact that unlike the title 'Ballerina', it contains intense action, director Lee Choong-hyun said, "It feels a bit like a conflicting genre with the title. Basically, the person that 'Ok-ju' wants to protect is the ballerina. Although ballet is elegant and beautiful, it is also fierce. "I wanted the revenge drama itself to look like a ballet play," he explained.
When asked about the reason for casting actors Jeon Jong-seo, Kim Ji-hoon, and Han Yu-rim, "Actor Jong-seo made a 'call' and thought he wanted to do the next work again. He was an actor who started with me from the script stage. When actor Ji-hoon wrote the scenario, I thought, It was similar to that feeling. I saw the pictorial, and when I saw that image, I thought it would be great if he played the role of 'the best professional'. Actor Han Yu-rim was the last to be cast, and I really liked the pure and clean feeling after seeing 'Drive My Car' at the time. "He said.
Regarding his collaboration with actor Jeon Jong-seo, whom he met again after the movie 'Call', he said, "Actress Jong-seo is a very smart and animal-like actor. Even when filming 'Call', we did not speak on set. Since we knew each other well, when filming 'Ballerina', we only looked into each other's eyes. "(Communication) was possible just by that. We filmed with great chemistry," he said.
The movie 'Ballerina' will be released on Netflix on October 6th.
Reporter Ha-neul Lee, Ten Asia greenworld@tenasia.co.kr