MOVIE
Director Lee Jeong-hong's debut feature film 'The Monster', a crack in daily life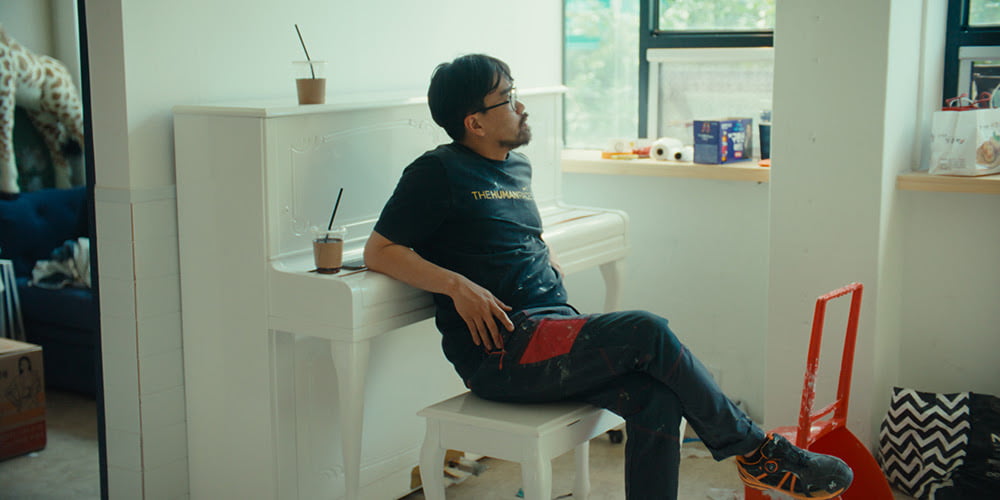 The movie 'Monster' (directed by Lee Jeong-hong) has confirmed its release in November.
'The Monster' is a film about the cracks in daily life that unfold when carpenter 'Ki Hong' discovers that the roof of his car has been dented and sets out to find the culprit. This is the debut feature film of director Lee Jeong-hong, who was previously recognized for his directing skills with leading short films such as 'Asian Black Bear' and 'Haeundae Girl'.
It also won the New Currents Award, NETPAC Award, KBS Independent Film Award, Critic B Award at the 27th Busan International Film Festival, the Grand Prize at the 48th Seoul Independent Film Festival, and the Director Award and Film Critic Award at the 11th Muju Mountain Film Festival.
The main character, Ki-hong, tries to find the culprit after learning that his van, which was parked in front of an under-construction piano academy, was damaged by an unidentified person. The night he returns to the piano academy with Jeong-hwan, the owner of the mansion he rents, he encounters the person presumed to be the culprit, and from that day on, cracks begin to appear in Ki-hong's daily life.
The film elegantly follows an incident resulting from an accidental discovery and the changes between the characters created by the incident, providing the thrill of a relationship that seems familiar yet unfamiliar. It delivers an experience that you can't help but be immersed in until the end with its tight directing and new charm that harmoniously weaves together atypical elements, such as an unpredictable story and living characters that seem to pop out of the surroundings.
The movie 'Monster' will be released in November.
Reporter Ha-neul Lee, Ten Asia greenworld@tenasia.co.kr