MOVIE
Kim Ho-jung's third film 'Aristra' to be released in October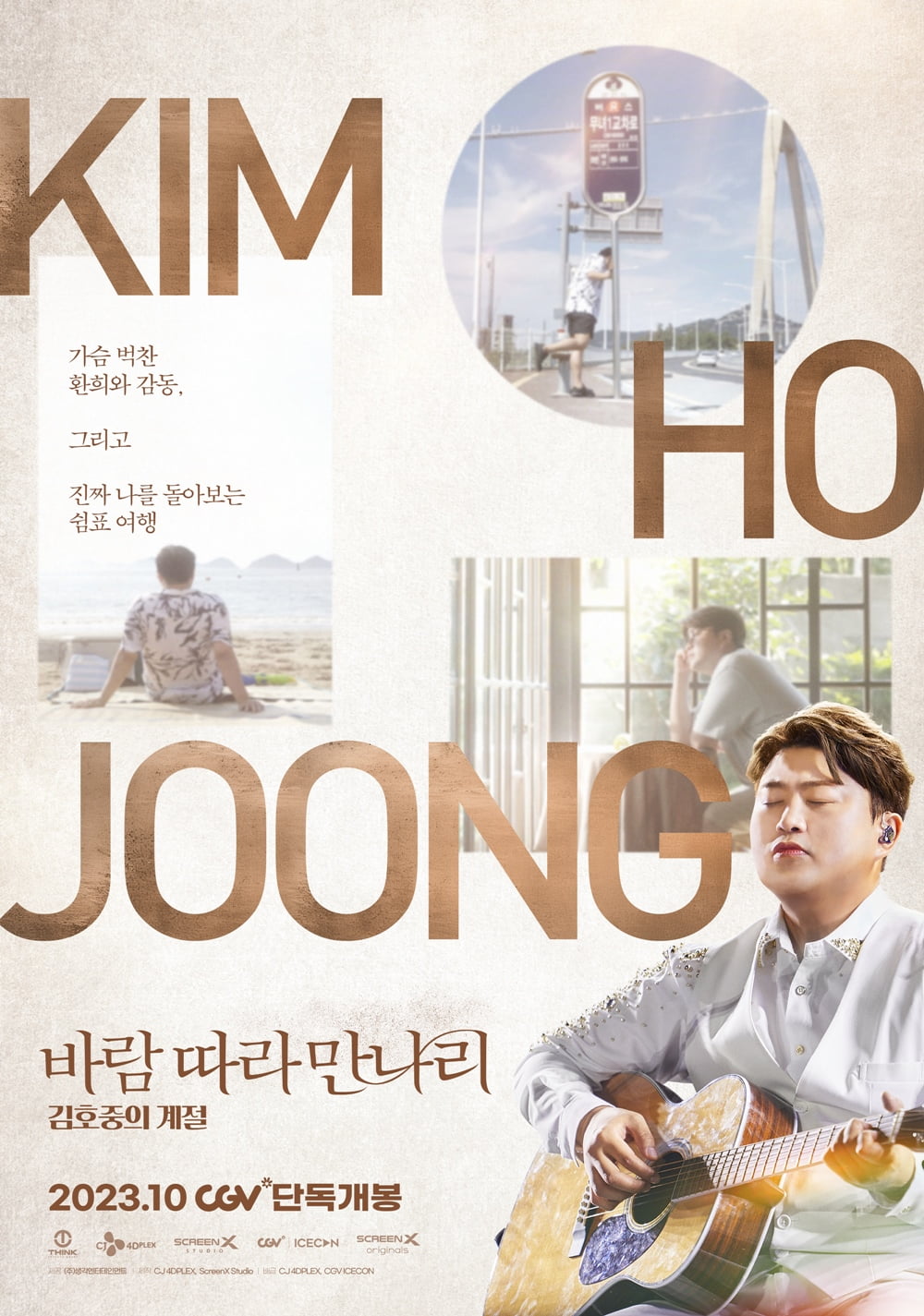 Singer Kim Ho-joong returns with a music film containing live performances from his first national tour.
On the 20th, the main poster for the movie 'Meeting with the Wind: Kim Ho-jung's Season' was released through Kim Ho-jung's official SNS channel. Simultaneously with the release of the poster, the movie 'Meet Me with the Wind: Kim Ho-jung's Season' will be screened exclusively at CGV in October through 2D and ScreenX.
In particular, Kim Ho-jung's music film 'Meeting with the Wind: Kim Ho-jung's Season' contains the stage of the first national tour concert '2022 KIM HO JOONG CONCERT TOUR ARISTRA' (hereinafter referred to as Aristra) held in 6 cities across the country, and conveys the emotions and feelings of the performance. Bringing joy once again.
In this film, you can see not only the live performance of 'Aristra', but also the behind-the-scenes preparations for the stage, and various aspects of Kim Ho-joong who went on a trip. In particular, as it contains Kim Ho-joong's moments of leisure while traveling, expectations are also high for his honest and friendly appearance, which was not seen on stage.
'Meeting With the Wind: Kim Ho-jung's Season', scheduled to be released in October, is Kim Ho-jung's third music film, and is expected to be touching and healing as it highlights Kim Ho-jung on stage and his free nature while traveling.
Previously, Kim Ho-joong met theater audiences last year when he released the classic performance movie 'Life is Beautiful: Vita Dolce'. Excitement is growing as to what kind of gift Kim Ho-joong, who comforted the hearts of the audience with classical melodies, will bring this year.
Kang Min-kyung, Ten Asia reporter kkk39@tenasia.co.kr