MOVIE
Movie 'Brave Citizen', big match between small citizen Shin Hye-sun and Ahn Ha-mu Lee Jun-young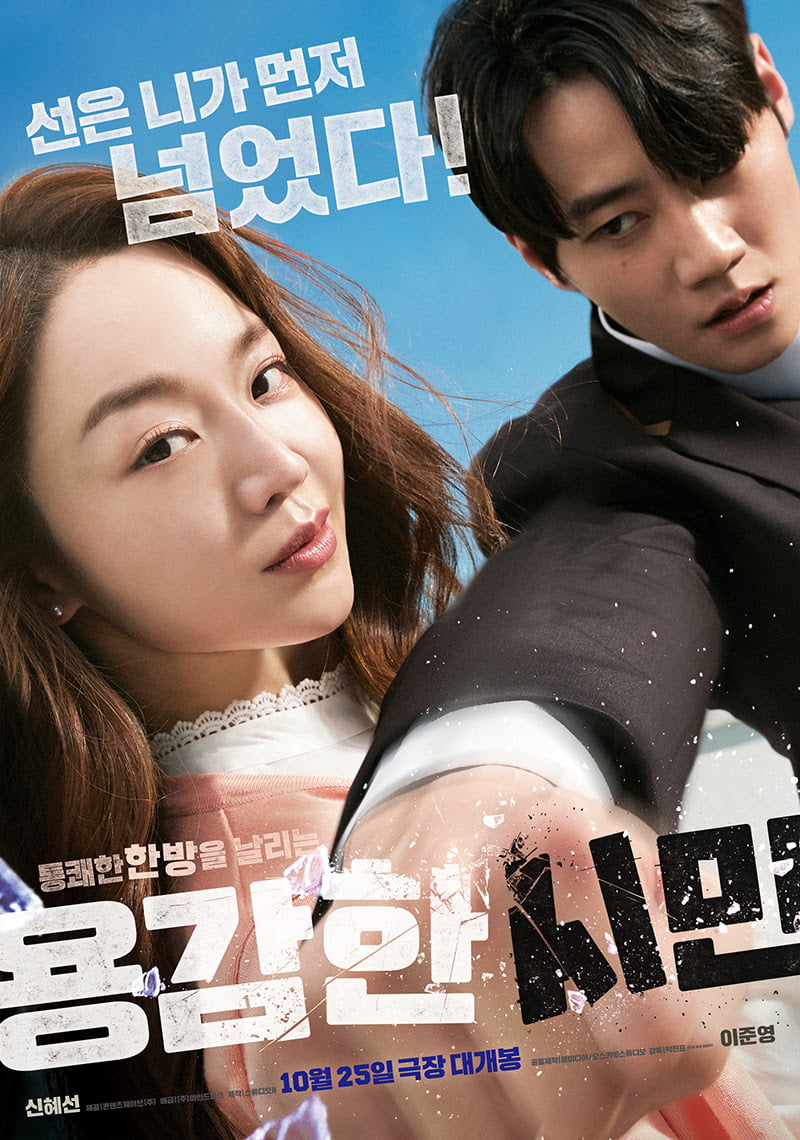 The movie 'Brave Citizen' (director Park Jin-pyo) has released its main poster.
'Brave Citizen' is about a part-time teacher 'Soo Si-min' (Shin Hye-sun) who pretended not to see injustice, pretended not to have a temper, and pretended to have weak fists, but comes face to face with the evil deeds of 'Han Su-gang' (Lee Jun-young), an absolute power who has crossed the line. An exciting story that unfolds.
The main poster is a big match concept between So Citizen and Han Su-kang. The relaxed appearance of a small citizen easily dodging Han Su-gang's outstretched fist shows the character's twisted charm of being a teacher during the day and an action hero at night. The look in Han Su-gang's bewildered eyes at So Sim-min's composure as he nimbly dodges his fist contrasts with So Sim-min's, and like the copy, "You crossed the line first!", curiosity is raised about how the confrontation between So Sim-min, a young dreamer living a double life, and Han Su-gang, a villain who crossed the line, will unfold. .
The movie 'Brave Citizen' will be released on October 25th.
Reporter Ha-neul Lee, Ten Asia greenworld@tenasia.co.kr