MOVIE
The movie 'Daliland', the secret of the artistic upper class hidden behind the splendor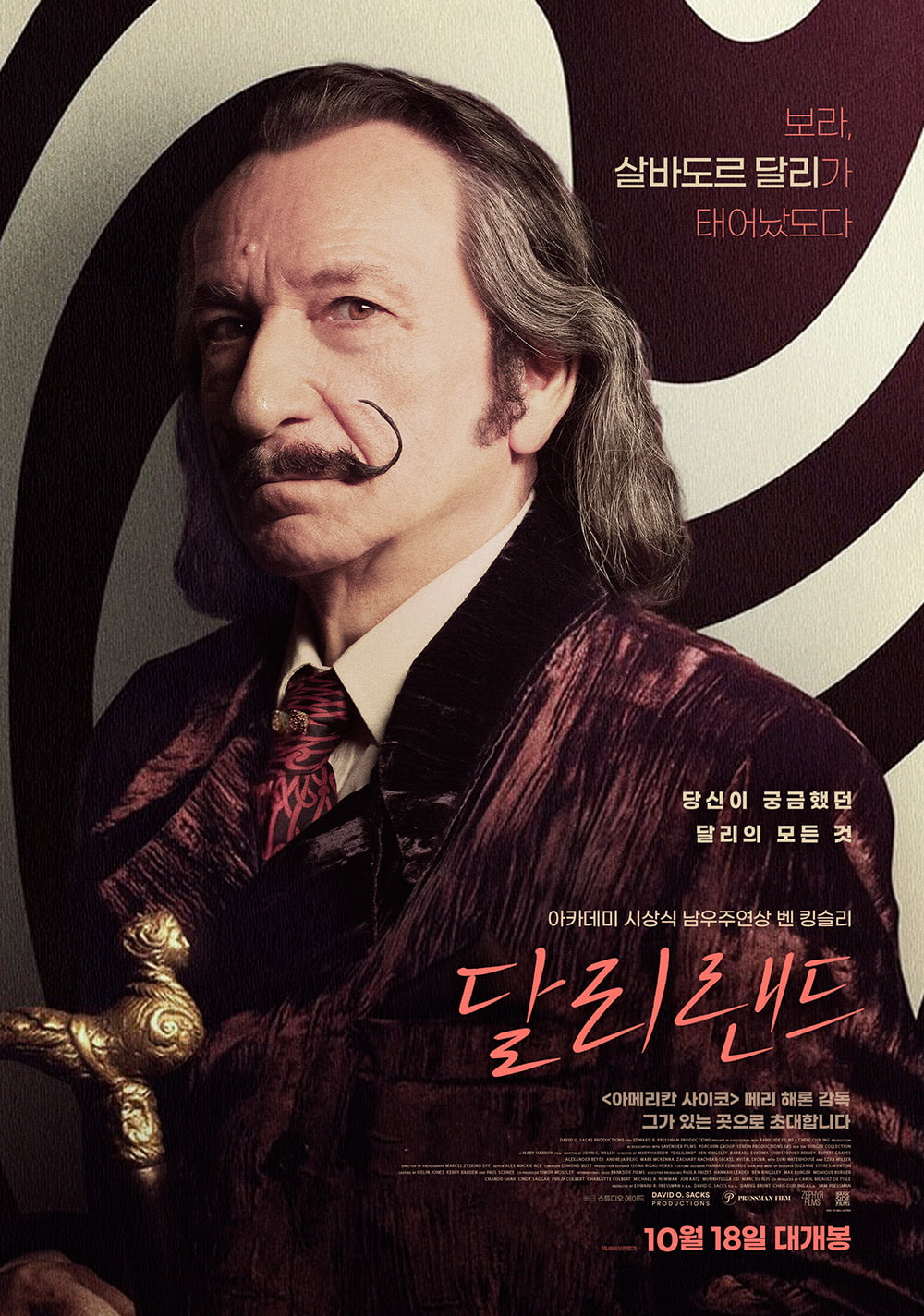 The movie 'Daliland' has confirmed its release on October 18th.
The movie 'Daliland' is a Dali comedy depicting the secrets of Daliland that reveal the real face of the eccentric artist Dali through the eyes of art student James, a huge fan of the artist. By looking into the many attractive characters of Dali Land, including Dali's eternal muse 'Gala', it shows the secret world of the artistic upper class hidden behind the splendor.
Mary Harron, one of Hollywood's leading female directors who created the movies 'American Psycho', 'I Shot Andy Warhol' and the Netflix series 'Grace', took the lead. It is based on the non-fiction biography of the same name, 'Dali & I: The Surreal Story' by Belgian writer Stan Lauricens, and is a perfect re-enactment of a real person.
Ben Kingsley, who won the Academy Award for Best Actor, plays the lead role and shows incredible synchronization with Dali, following Gandhi. The iconic charm of Christopher Brini, who was selected as the 'it boy' that Generation Z envies, and the excellent performance of Barbara Sukova, who plays the character of a femme fatale muse who is more eccentric than an eccentric artist, also shine in the play. It was officially invited as the closing film of the 2022 Toronto International Film Festival and received rave reviews for its high-quality production, including costumes and makeup based on reality.
The movie 'Daliland' will be released in Korea on October 18th.
Reporter Ha-neul Lee, Ten Asia greenworld@tenasia.co.kr