MOVIE
The movie 'A Normal Family' received favorable reviews at the 48th Toronto International Film Festival.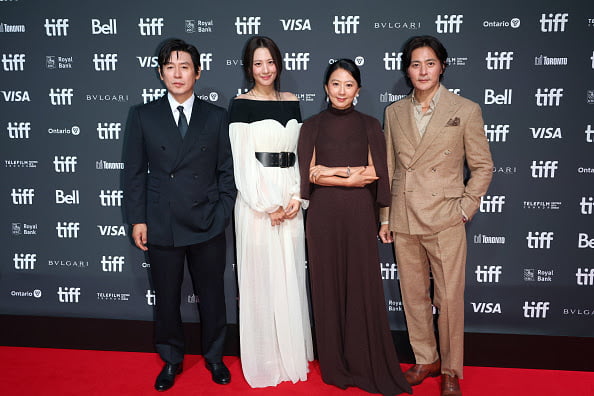 The 48th Toronto International Film Festival's Gala Presentations section official selection, 'A Normal Family' (directed by Heo Jin-ho), successfully completed its red carpet and world premiere screening.
'A Normal Family' is a film that tells the story of two brothers with different beliefs who accidentally encounter a terrible secret.
At the red carpet event held prior to the screening, director Heo Jin-ho and actors Sol Kyeong-gu, Jang Dong-gun, Kim Hee-ae, and Su-hyun attended, responding to the enthusiastic interest of global movie fans with smiles and thanks. Actors Sol Kyeong-gu and Jang Dong-gun shined on the red carpet in sleek suits, while actors Kim Hee-ae and Su-hyeon also showed off their charm with eye-catching styling and elegant attitude, heating up the atmosphere of the event.
Director Heo Jin-ho and the main actors who attended the premiere responded to the audience's enthusiastic cheers with thanks and applause, adding to the excitement. In the following GV, director Heo Jin-ho revealed his directing intention, saying, "I wanted to reveal both the duality and generality of humans. I wanted to ask questions about the changes in humans that come from duality."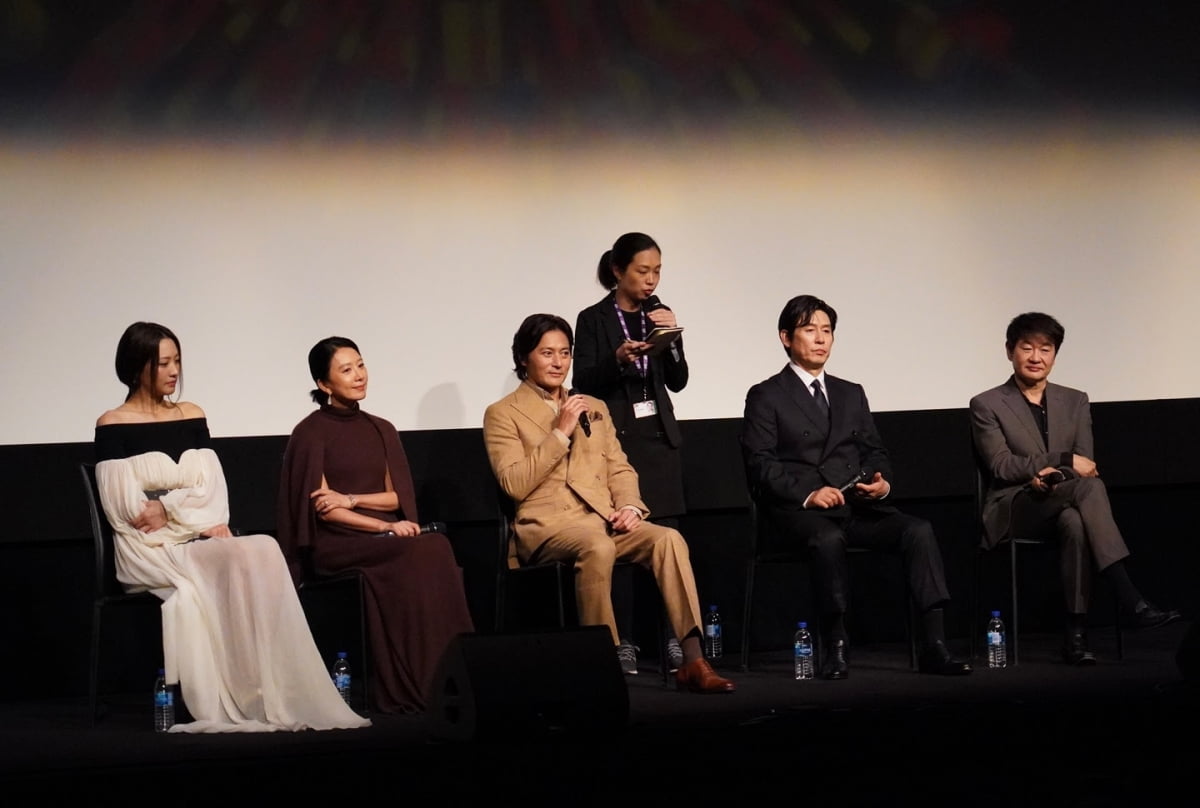 Sol Kyeong-gu shared a behind-the-scenes episode, saying, "Director Heo Jin-ho is detail-oriented and persistent. He talks a lot with actors for one cut." Jang Dong-gun expressed his thoughts about attending the film festival, saying, "This is my second time attending the Toronto International Film Festival, and I am grateful for the warm welcome. I hope 'Ordinary Family' gives you meaningful thoughts."
Kim Hee-ae and Su-hyeon also said, "Director Heo Jin-ho directs each scene with craftsmanship, so it seems like the detailed inner self of humans is captured on screen." "I watched 'A Normal Family' with even more nervousness because it was my first Korean movie. I watched this movie and "It's a work that we can talk about a lot after it's released. I hope the audience enjoys it."
After the world premiere, Forbes said, "I was completely moved by 'A Normal Family.' It's such a beautiful, yet multi-faceted, outstanding film that I couldn't calm down even after it was over." Variety said, "It is a work that deals with moral material that breaks the ordinary. It has tremendous potential to attract attention from all over the world."
Reporter Ha-neul Lee, Ten Asia greenworld@tenasia.co.kr