MOVIE
Anupam, Lim Do-hwa, Song Seung-hyun casting confirmed for movie 'Changhon: Night of Salvation'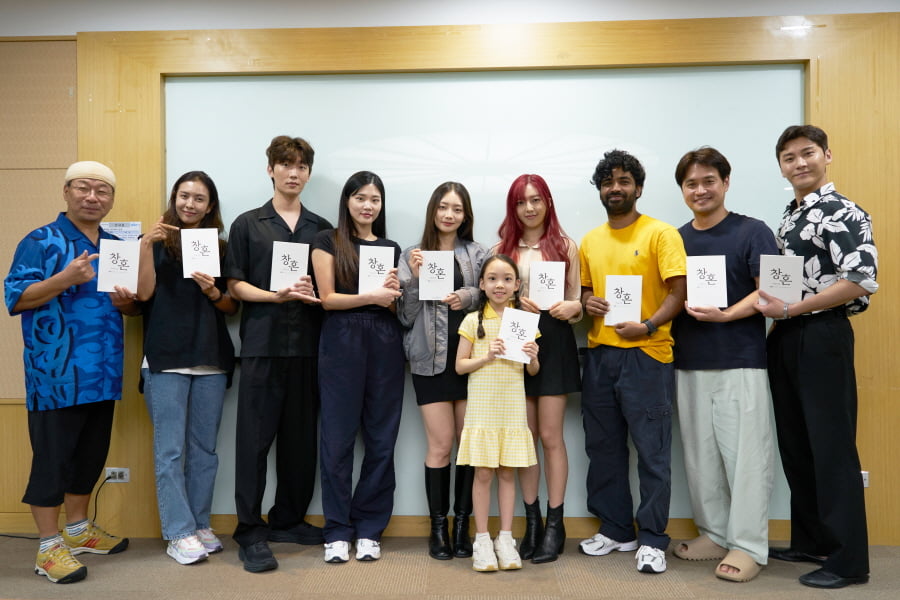 The movie 'Changhon: Night of Salvation' (director Kim Hyun-joon) confirmed its cast including Anupam, Im Do-hwa, and Song Seung-hyun and revealed the reading site.
'Changhon: Night of Salvation' begins when 'Soo-ah' (Lim Do-hwa), who sees things she should not see, becomes caught up in a shocking incident when she turns 25, and the mysterious exorcist 'Anuat' (Anupam) chases after her. Occult horror.
Actor Anupam, who played the character 'Ali Abdul' in the drama 'Squid Game', played the role of 'Anuat', an exorcist with a mysterious secret. 'Anuat' is an exorcist who came to Korea due to an unpleasant incident in his hometown of India, and 'Suah' (Lim Do-hwa) is a person deeply entangled in a past that even he himself cannot remember.
The role of 'Soo-ah', who keeps seeing things she shouldn't, is played by Lim Do-hwa, a former member of the girl group AOA. 'Soo-ah', played by Lim Do-hwa, who has been pursuing her career as an actress since her debut as an idol in 2012, is a character who lives without memories of her shocking past and becomes embroiled in a fateful incident that she cannot shake off as soon as she turns 25. Lim Do-hwa is planning to challenge the horror genre for the first time and show off a new side of himself.
Song Seung-hyun, from the group FT Island, played the role of Hyun-woo, the boyfriend who adds weight to Su-a's unhappy life. 'Hyun-woo' is the worst character, begging for 'Soo-ah' without having anything, and even engaging in dating violence. It will be the catalyst for the unfortunate fate that began on Su-ah's 25th birthday.
Kim Byeong-chun and Seo Dong-won are police officers from Seowon City, the place where Su-ah's fate changed, and while struggling to solve the case, they will become embroiled in mysterious events. Kim Hye-na appears as Su-ah's mother and a shaman who defeats vengeful spirits based on her high spiritual power. She is a person who gives everything she has to change the fate of young Su-ah. Rookie Kwak Soo-jin, who won the 2019 Miss Continental Seoul, appears as Su-ah's best friend 'Yun-mi' and shows off her fresh charm.
After the reading, Anupam said, "I've been looking forward to 'Changhon: Night of Salvation' ever since I first received the script. I'm excited to be working with great actors." Lim Do-hwa expressed his feelings about filming, saying, "I'm so nervous. It's my first time working in the occult horror genre, and I hope people will enjoy my challenge."
The movie 'Changhon: Night of Salvation' is continuing filming with a start date on September 15, 2023.
Reporter Ha-neul Lee, Ten Asia greenworld@tenasia.co.kr