MOVIE
Veteran production team gathered for movie '1947 Boston'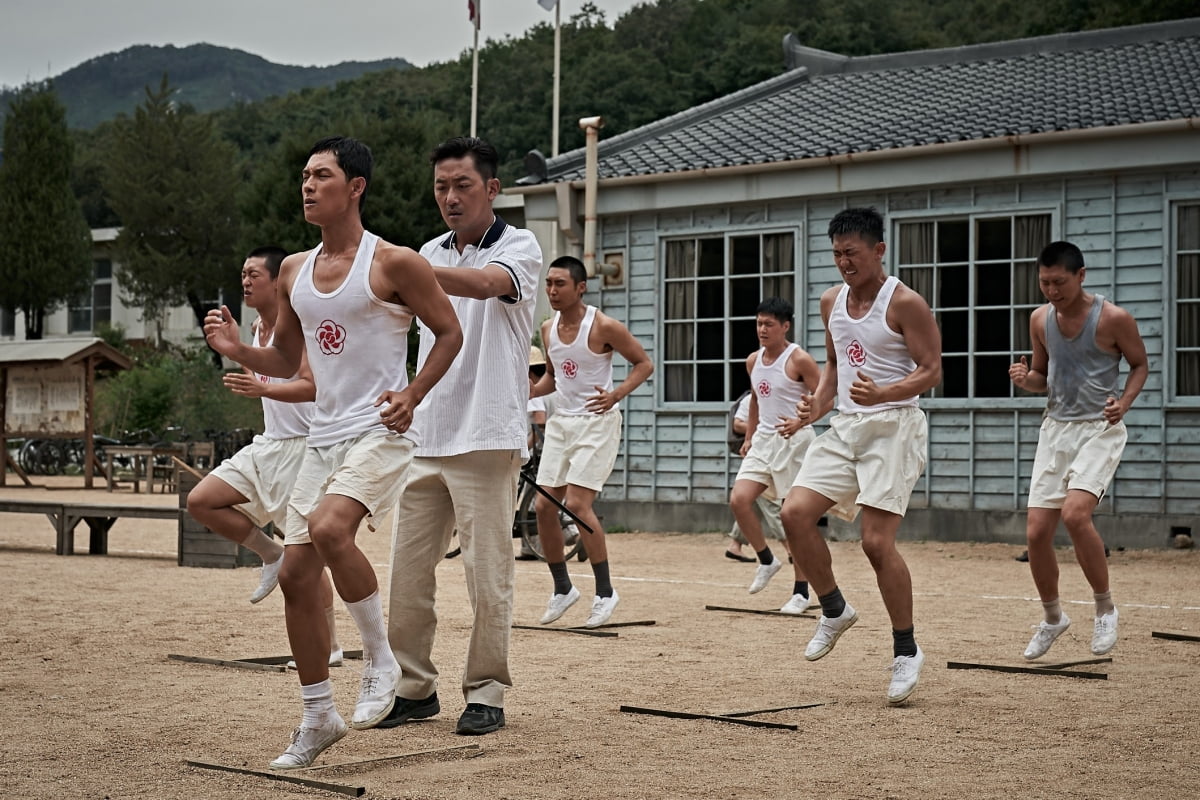 The movie '1947 Boston' (directed by Kang Je-gyu) attracted a lot of attention with veteran production teams from marathon runners to production, filming, art, and CG teams.
'1947 Boston' is a film that depicts the challenges and thrilling journey of marathon runners to participate in international competitions wearing the Taegeuk symbol for the first time after liberation in 1947.
As director Kang Je-gyu says, "When the actors look like real marathon runners, audiences can believe and trust the movie," expectations are high as a marathon scene that feels realistic has been created.
Director Kwon Eun-joo, who set a new Korean women's marathon record at the time at the 1997 Chuncheon International Marathon with a time of 2 hours, 26 minutes and 12 seconds, took charge of the marathon on-site guidance and guided the actors through everything from basic aspects such as the posture, facial expressions and breathing of marathon runners to training methods and psychological conditions. Training was carried out by training.
Lee Bong-ju, a national marathoner who holds a brilliant record, including a silver medal at the 1996 Atlanta Olympics, two consecutive Asian Games wins in 1998 and 2002, and winner of the 2001 Boston Marathon, and the late Ham Ki-yong, winner of the 1950 Boston Marathon, served as advisors for the race scenes. The reality has been further enhanced.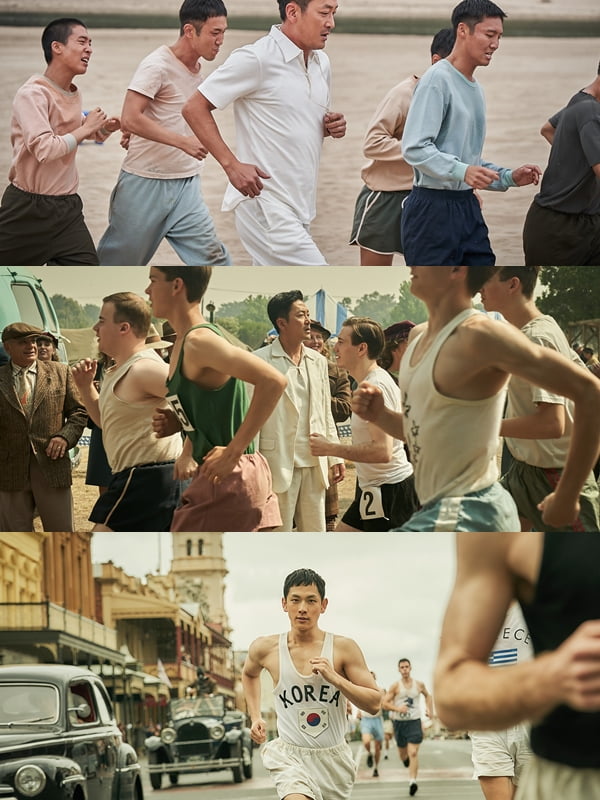 BA Entertainment Co., Ltd., which has established itself as a hit production company for movies such as 'Going to the End', 'Tunnel', 'Crime City' series, and drama 'Ghost', was in charge of production, and the best production team in Chungmuro was mobilized. Cinematographer Choi Chan-min, who stylishly captures the times in films such as 'The Archipelago: The Age of Civil Rebellion', 'The Peacock', and 'National Bankruptcy Day', and Park Il-hyun's art, who participated in 'The Himalayas', 'The Peacock', 'Swing Kids', and 'The Hunt' The director joined in and perfectly realized Seoul and Boston in 1947.
Ryu Jae-hwan, VFX supervisor of 'Snowpiercer', 'Along with the Gods - Crime and Punishment', 'Hunt', and 'Concrete Utopia', realistically created a sense of scale and realism in various spaces at home and abroad, including the racing course of the Boston Marathon at the time. .
The movie '1947 Boston' will be released on September 27th.
Reporter Ha-neul Lee, Ten Asia greenworld@tenasia.co.kr