MOVIE
Song Joong-ki's first return after having a son... ♥Katie and child entering the country together?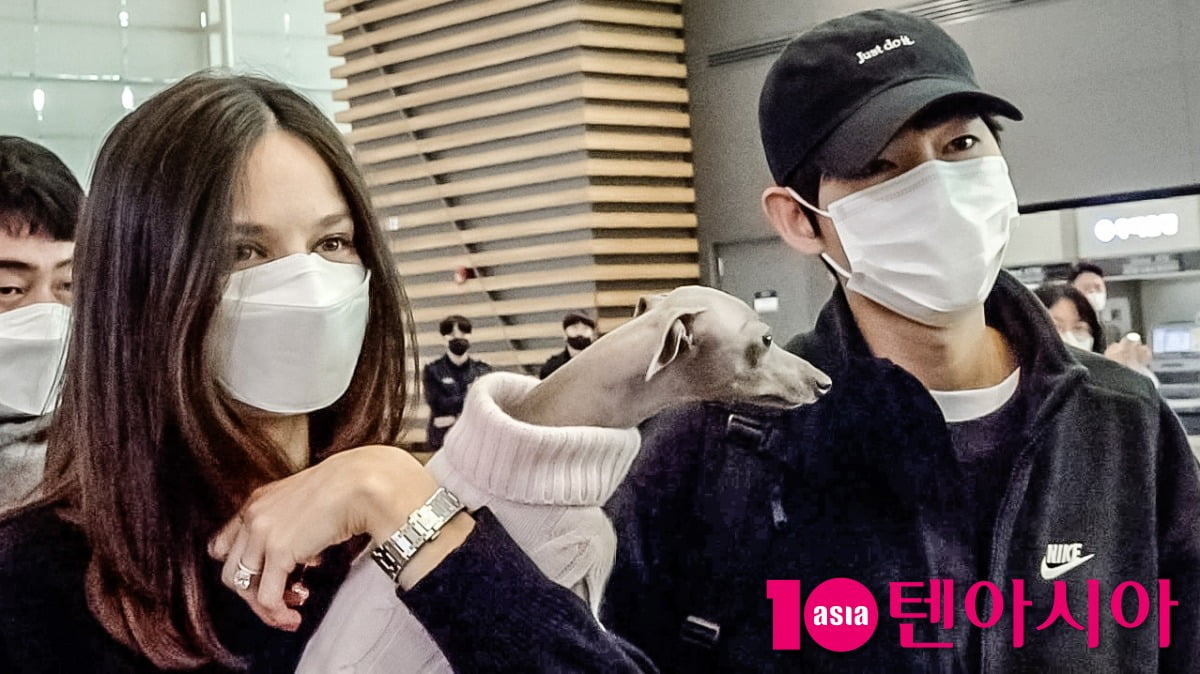 Actor Song Joong-ki (38) returns to the screen with the movie 'Hwaran' (directed by Kim Chang-hoon) after having a son. Song Joong-ki, who held his son in his arms in Rome, Italy last June, met the public for the first time since becoming a father.
On the 12th, Song Joong-ki's agency Hijim Studio announced to Ten Asia, "Song Joong-ki will enter the country before the screening of 'Holland' on the 22nd and attend the film promotion schedule, including the screening-meeting and interviews."
Next, regarding Song Joong-ki's entry into the country and whether his wife, Katie Louise Saunders (39), and their son will enter the country together, he said, "It has not been decided yet. We will adjust over time." Before giving birth, Katie showed signs of accompanying Song Joong-ki on his schedule, to the point where she said, 'When you need to sharpen a needle, you need to sharpen a thread.' However, it is unclear whether she will accompany Song Joong-ki as she has a son who is about 100 days old.
An official from Plus M Entertainment, the distributor of 'Hwaran', also said, "Song Joong-ki plans to participate in all 'Hwaran' promotional schedules," and added, "We are also discussing stage greetings, etc."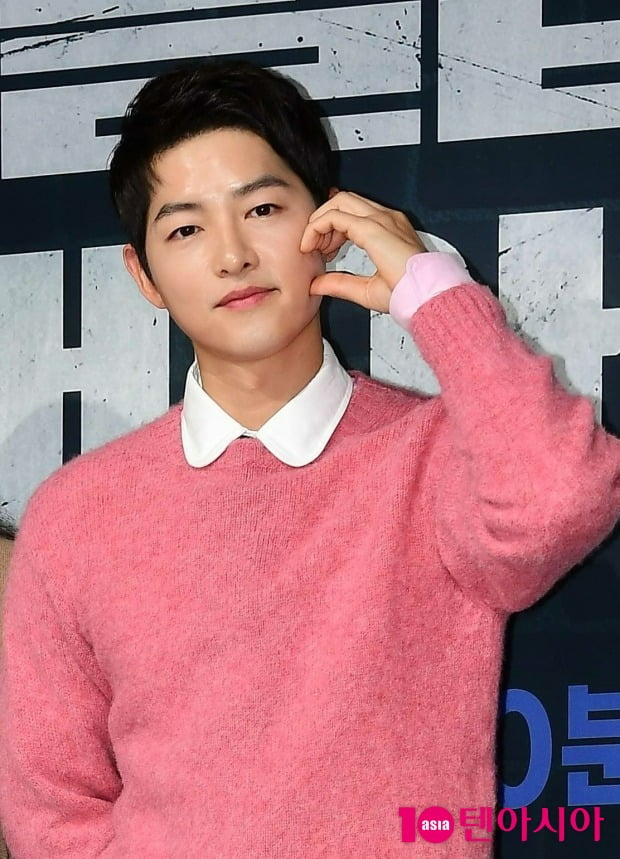 Song Joong-ki is returning to the public with 'Hwaran' about 10 months after the JTBC drama 'The Youngest Son of a Chaebol Family', which ended at the end of December last year.
Meanwhile, Song Joong-ki walked the red carpet at the Cannes Film Festival for the first time as an actor and held his son in his arms. 'Dwarf' was officially invited to the Un Certain Regard section of the 76th Cannes Film Festival and received a great response. Song Joong-ki, who attended the Cannes Film Festival, enjoyed his first Cannes Film Festival as an actor to the fullest. In particular, in an interview at the time, Song Joong-ki did not hide his expectations for the second generation and his love for his wife, Katie, saying, "My nerves are all about the baby."
Song Joong-ki, who filmed the Cannes Film Festival and enjoyed the joy of being the second generation, has many films to film, including the movie 'Bogota' (directed by Kim Seong-je) and the Netflix movie 'Ro Ki-wan' (directed by Kim Hee-jin), following 'Dwarf', which is confirmed to be released in October.
'Bogotá' is a crime drama in Bogotá, Colombia, where hopeless people begin a dangerous trade to survive. In this work, Song Joong-ki played Kook-hee, a character who immigrated to Bogota at the age of 19 and lived a turbulent life, starting from the bottom and rising to the top by dominating Bogota's commercial district.
'Ro Ki-wan' depicts the eventful journey and struggle of Ro Ki-wan, a North Korean defector who had to escape for his life. In addition, through the meeting between Ro Ki-wan, who wants to live, and Mari (Choi Seong-eun), who thinks there is no reason to live, the emotions of those who are pushed to the limit and embrace each other are also depicted.
Meanwhile, 'Hwaran' is a low-budget noir film in which Song Joong-ki starred as a no-carrantee. The story unfolds as Yeon-gyu (played by Hong Sa-bin), a boy who wants to escape from the hellish reality, meets Chi-geon (played by Song Joong-ki), the middle boss of the organization, and joins him in a dangerous world. It will be released in theaters on October 11th.
Choi Ji-ye, Ten Asia Reporter wisdomart@tenasia.co.kr