MOVIE
Actor Ha Jung-woo of the movie '1947 Boston' makes a surprise appearance at the Green Ribbon Marathon Festival.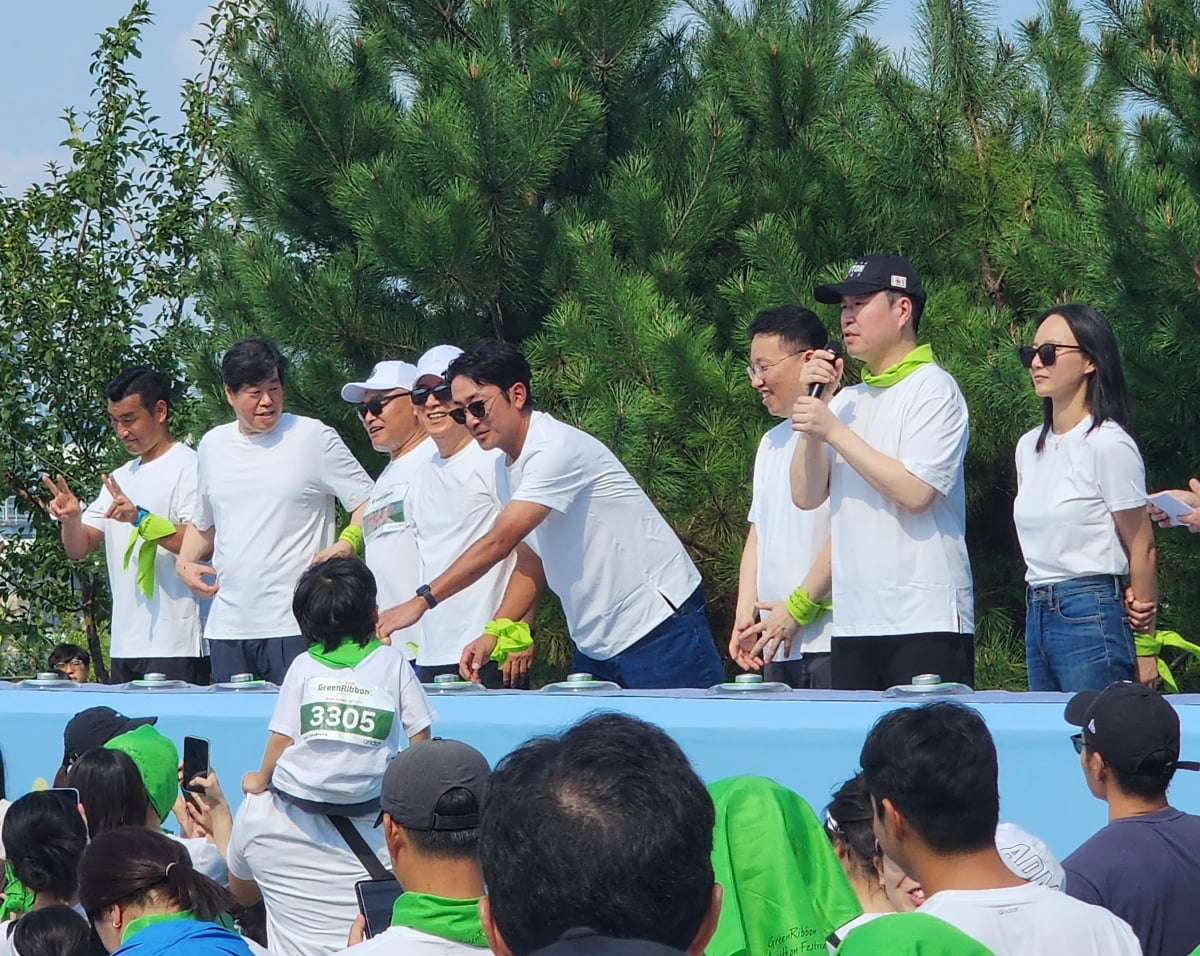 The movie '1947 Boston' (directed by Kang Je-gyu) announced various events, including the Green Ribbon Marathon Festival held on the 9th.
'1947 Boston' is a story about the challenges and thrilling journey of marathon runners to participate in international competitions wearing the Taegeuk symbol for the first time after liberation in 1947.
Starting with the Lotte World Tower vertical marathon 'Sky Run' held on April 22nd and 23rd, the movie '1947 Boston' has prepared an event where runners from all over the country can participate.
On the 9th, Ha Jung-woo, the main character of '1947 Boston', director Kang Je-gyu, and CEO Jang Won-seok appeared at the 17th Green Ribbon Marathon Festival held at Jamsil Hangang Park. We are here to support and support the participants of the Green Ribbon Marathon Festival for the safe return and prevention of missing children and the eradication of crime against children.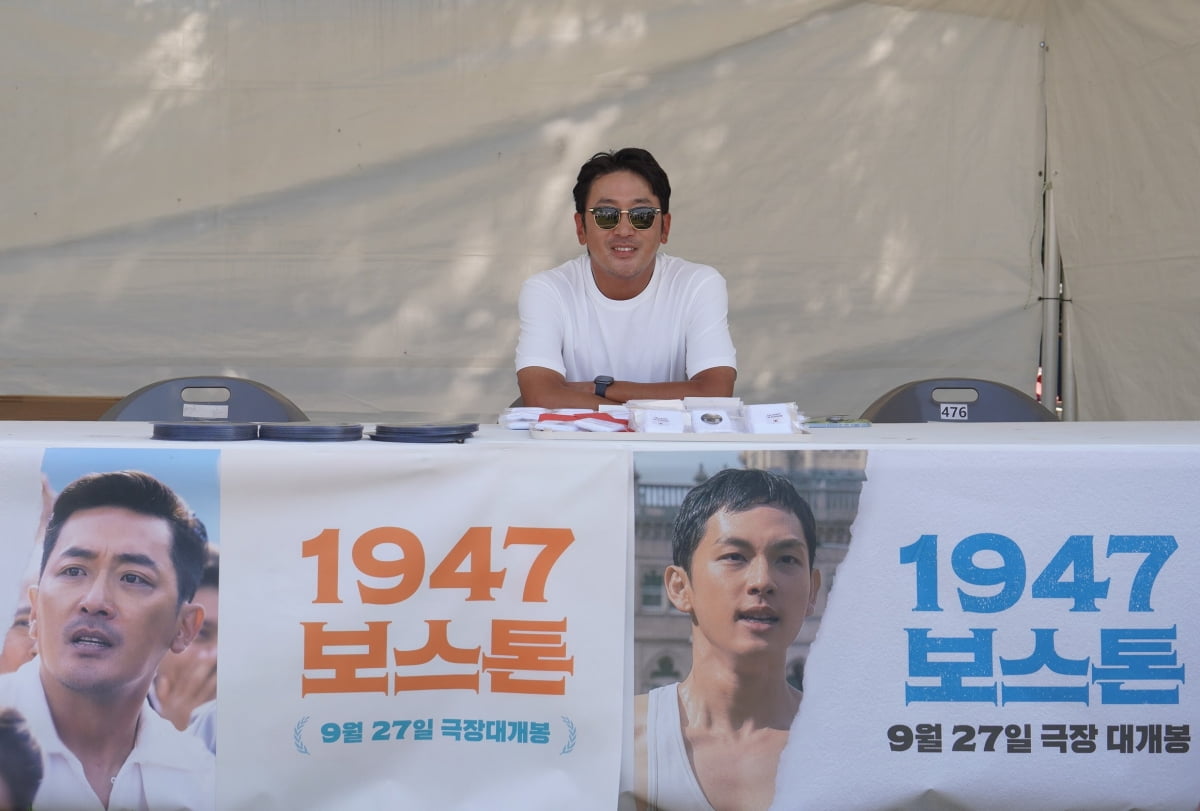 Ha Jung-woo, who plays the role of Son Ki-jeong, a gold medalist at the 1936 Berlin Olympics and a Korean marathon legend, in the movie said, "I am grateful to be able to attend a meaningful event for a good cause, and I hope that someday I will have the opportunity to run together." "It's hot, so you have to be careful about safety."
In the application 'Runable', the 'Runable Challenge' is underway for three weeks from September 6th to 27th, where you can run as a pacemaker for the national team heading to the 1947 Boston Marathon. Each time you complete a required mission, you will be given the right to apply for rewards, including an invitation to the '1947 Boston' preview screening and a poster autographed by the actor.
The City Run event with Kyung Hee University's running crew 'Running with Kyung Hee' at 7 PM on the 18th will attract attention by presenting a special course reminiscent of the movie '1947 Boston.' Starting from Gwanghwamun Square, in front of the current Chosun Ilbo annex, which was the starting point of the '1st Chosun Ilbo Short Marathon Competition' in which athlete 'Seo Yun-bok' participated and won in 1946, in front of Daehanmun Gate of Deoksugung Palace, where the 1947 Boston Marathon launch ceremony was held, and finally in 1936. Even Son Ki-jeong Sports Park was created in commemoration of Berlin Olympic gold medalist Son Ki-jeong. Runners can vividly feel the footsteps of 'Son Ki-jeong' and 'Seo Yun-bok'.
The movie '1947 Boston' will be released on September 27th.
Reporter Ha-neul Lee, Ten Asia greenworld@tenasia.co.kr