MOVIE
Movie 'COBWEB' confirmed for pre-sale and simultaneous release in 187 countries around the world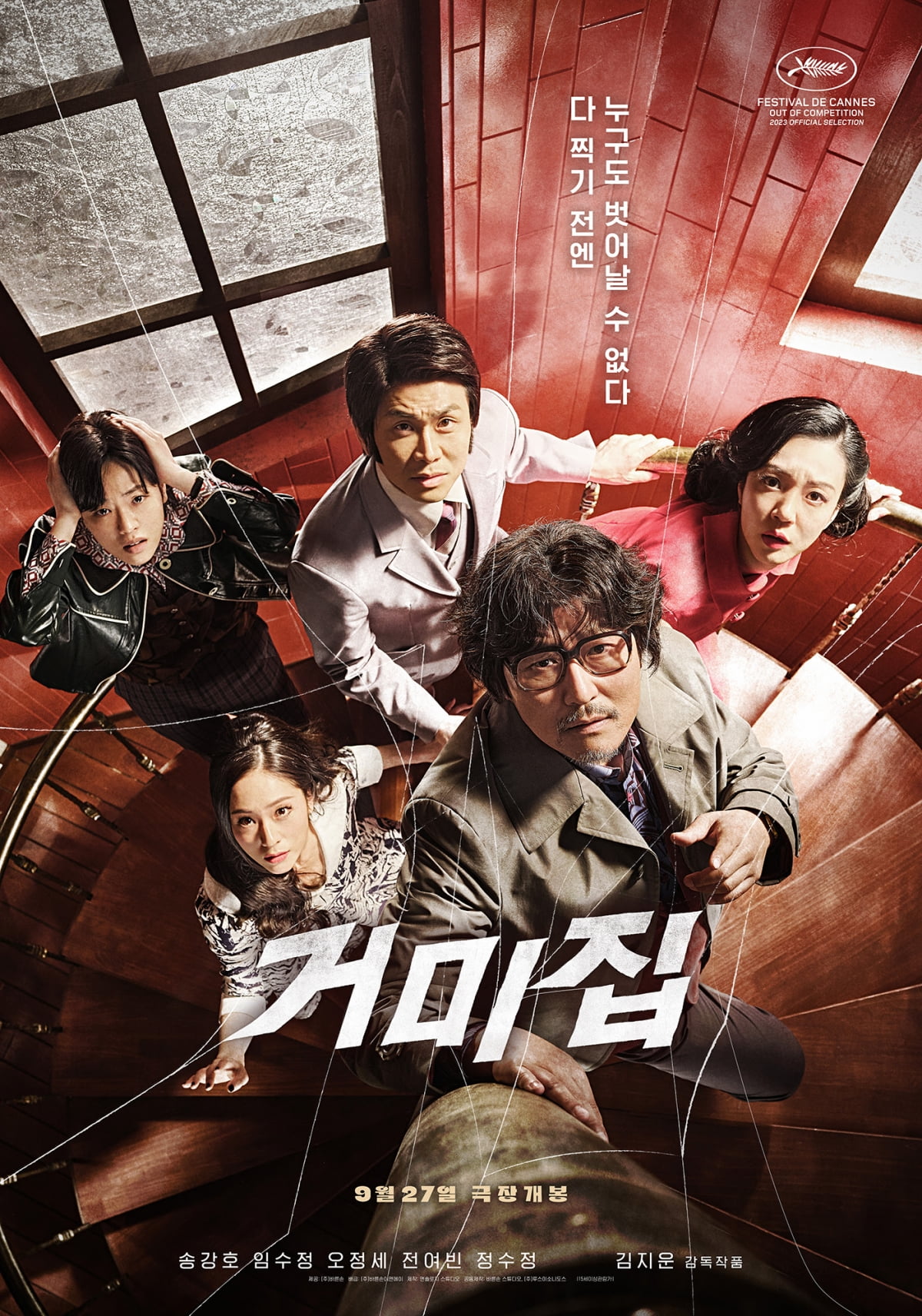 The movie 'COBWEB' (director Kim Ji-woon) has confirmed pre-sale in 187 countries around the world and simultaneous release in major countries.
'COBWEB' is set in the 1970s, and director Kim Yeol (Song Kang-ho), who believes that if he just changes the ending of the movie 'COBWEB', which was already filmed, will become a masterpiece, he pushes the filming in a situation where the censorship and actors and producers who do not understand the changed content are on the verge of going crazy. A movie that tells a pleasant story.
'Cobweb', which was sold to 187 countries including North America, is receiving high expectations from movie fans in various countries. In particular, it is attracting attention as the first Korean film selected by Samuel Goldwyn Films, a leading American distributor.
Samuel Goldwyn Films was founded in 1979 by Samuel Goldwyn Jr., the son of MGM founder Samuel Goldwyn, and is the oldest independent distributor in the United States, carefully selecting and distributing only about 10 quality films each year. In addition to distributing films such as 'The Man Who Sold His Skin' and 'Yak in the Classroom' in North America, in 2021, it distributed the Danish film 'Another Round', which won the Academy Award for International Feature Film.
About 'COBWEB', they said, "We are very pleased to be able to introduce Kim Ji-woon's 'COBWEB' to North America. While attending the Cannes premiere, we were once again impressed by director Kim Ji-woon's special talent. This film is suitable for genre film fans as well. "It will be a work that will be well-received even by cinephiles."
France's The Jokers Films, which is also the distributor of 'Parasite', said, "Through 'COBWEB,' director Kim Ji-woon talks about the essence of art and completes a scene from Korean cinema in the 1970s. Director Kim Ji-woon "Delves into the essence of creation and Song Kang-ho dominates the screen. The film must continue," he said.
Taiwanese distributor MovieCloud gave generous praise to the film, saying, "Director Ji-woon Kim and Kang-ho Song came together to create the most cinematic work that no one should miss. A love letter to movies that exquisitely combines suspense, politics, humor, and satire!" sent.
Australian/New Zealand distributor Umbrella Entertainment said, "'COBWEB' is surprising audiences around the world by showing them the chaos and madness of filmmaking. It will provide genre fun to numerous audiences not only in Korea but also around the world. 'COBWEB' is definitely a movie worth seeing on the big screen."
'COBWEB' is currently being prepared for release in most Asian countries, including Taiwan, Hong Kong, the Philippines, Thailand, Singapore, Indonesia, and Mongolia, as well as in Australia, New Zealand, and France, with the goal of being released at the same time in Korea.
Barunson E&A's overseas business team said, "When 'COBWEB' was first introduced to the overseas market simply because it was a new work by director Kim Ji-woon and actor Song Kang-ho, there was explosive interest from buyers around the world. A director who always provides genre pleasure. "I was able to feel deep trust in the actors who showed amazing performances, and I was impressed by the stylish direction that goes back and forth between black and white and color and the incredible ensemble performances of the actors, and pre-sales were completed with the best distributors in each region," he explained.
The movie 'COBWEB' will be released on September 27th.
Reporter Ha-neul Lee, Ten Asia greenworld@tenasia.co.kr