MOVIE
The movie 'Sleep' reveals a special poster drawn by director Yoo Jae-seon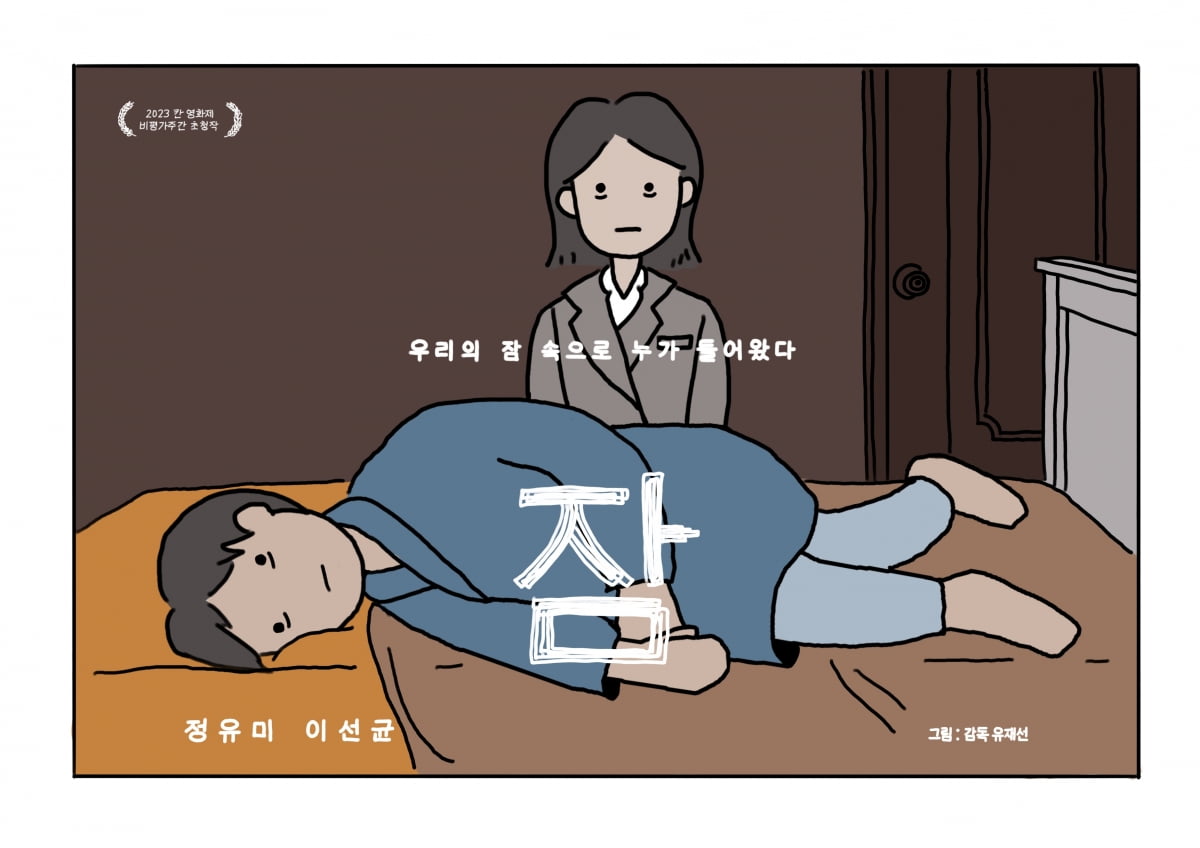 Director Yoo Jae-seon of the movie 'Sleep' has released five special posters drawn by himself.
'Sleep' is a film about a happy newlywed couple, Hyun-soo (Lee Seon-kyun) and Su-jin (Jung Yu-mi), who struggle to unravel the mystery of husband Hyun-su's strange behavior during sleep that haunts them like a nightmare, and the secret of the terrible fear that begins the moment they fall asleep.
The released special poster attracts attention by depicting five official posters of 'Sleep' in director Yoo Jae-seon's unique drawing style. In addition to the overseas poster that was first shown at the Cannes International Film Festival, two posters of the sleepless night of newlyweds 'Sujin' and 'Hyeonsu', who cannot sleep due to husband Hyunsu's strange behavior while sleeping, create a unique atmosphere. In addition, each character poster that captures the character characteristics of the wife 'Sujin' who cannot sleep and the husband 'Hyeonsu' who is afraid to sleep is also eye-catching.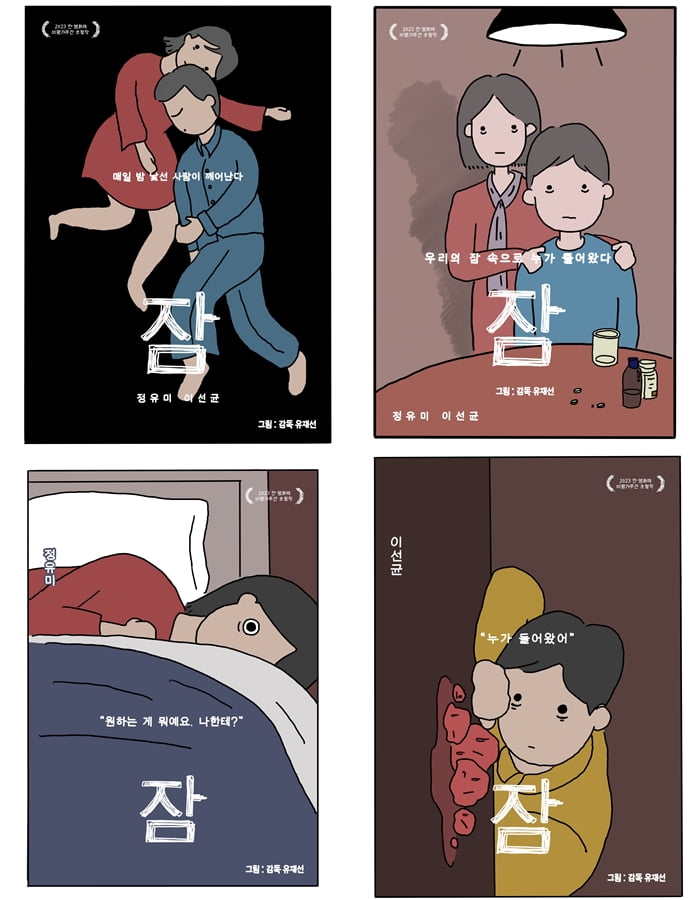 Director Yoo Jae-seon's picture poster was created after the storyboard of 'Sleep' drawn by director Yoo Jae-seon became a hot topic through YouTube's 'You were a director'. As a surprise gift for the fans who have been giving rave reviews, a hand-painted poster was presented.
Five types of special posters will be produced as a 'Director's Cut Postcard Goods Set', and a special goods event will be held for theatergoers. Detailed information about the 'Director's Cut Postcard Goods Set' event, which will be held at the four theaters of CGV, Lotte Cinema, Megabox, and Cine Q starting from the 16th, can be found on the official SNS.
The movie 'Sleep' is being screened to rave reviews in theaters across the country.
Reporter Ha-neul Lee, Ten Asia greenworld@tenasia.co.kr