MOVIE
Movie 'Marrying the Mafia', scene-stealers who add laughter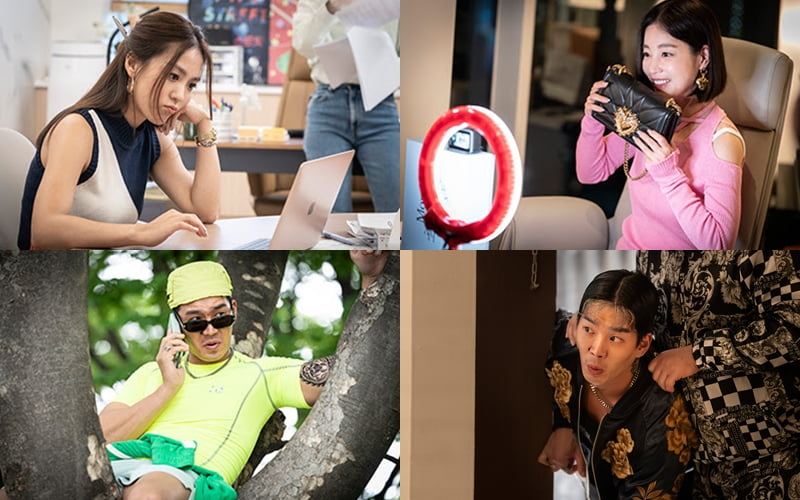 Expectations are high for the scene-stealers' performances in the movie 'Marrying the Mafia' (directed by Jeong Tae-won and Jeong Yong-gi).
'Marrying the Mafia' is a comedy depicting the life-or-death marriage battle of the Jang family, who concocts all kinds of conspiracies to get the popular star writer 'Dae-seo' to marry the family's youngest daughter, 'Jin-kyung'.
The scene-stealer lineup is a hot topic with a fresh combination of the series' original cast and new cast. Actor Go Yoon made his debut in 'Family's Glory 4 - Family's Passion' and later gave a passionate performance as an interpreter who appealed to a US general to transport refugees in 'Ode to My Father'. Go Yoon will play the role of Jong-chil, the left arm of the family with an impressive large mole on his face.
Actress Ki Eun-se left a strong impression in the dramas 'Bad Mom', 'Now We're Breaking Up', 'Racket Boys', 'Penthouse', and 'River Where the Moon Rises'. In this work, she plays the role of 'Eujin', the girlfriend of 'Daeseo' (Yoon Hyun-min), and is expected to be a scene-stealer by challenging comical acting.
Actress Kim Hee-jung has consistently shown her presence by appearing in dramas such as 'Sponsor', 'River Where the Moon Rises', 'Touch the Heart', and 'Who Are You - School 2015'. She appears as 'Yeonsu', a friend of 'Jin-kyung' and an employee at 'Jin-kyung's' drama production company.
The movie 'Marrying the Mafia' will be released on September 21st.
Reporter Ha-neul Lee, Ten Asia greenworld@tenasia.co.kr