MOVIE
Late summer theater trend is 'realistic horror'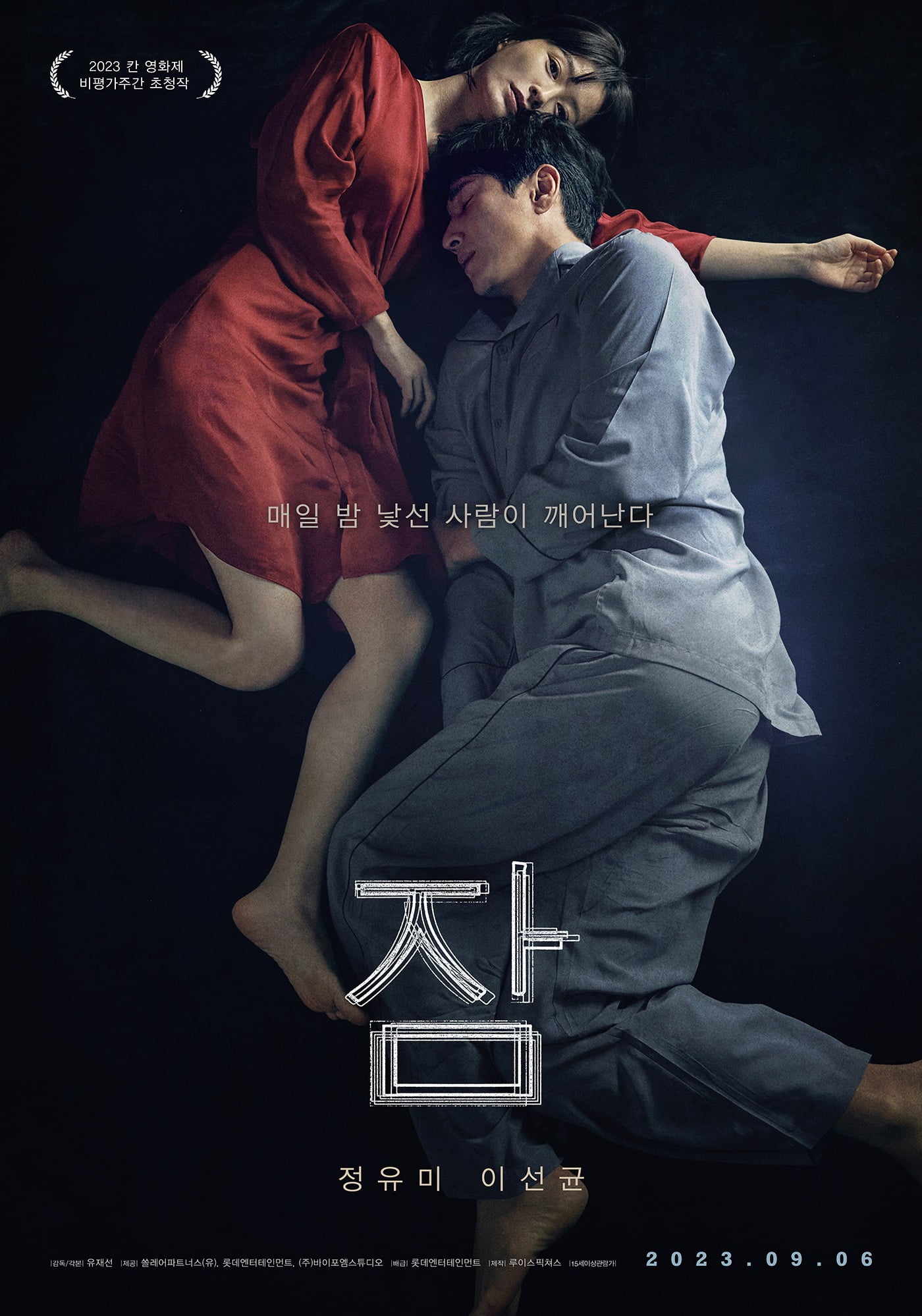 The trend in theaters in late summer is 'realistic horror.' The ghost of a virgin wearing a cow uniform is no longer scary. The horror stories that permeate our daily lives make us tremble. People are scarier than ghosts.
'Target' (directed by Park Hee-gon) and 'Body Collection.zip', which were released on the same day, deal with closely related topics in reality. 'Target' uses the subject of second-hand transactions to make you feel the fear of reality. The movie depicts the process of being scammed while trading used goods and receiving threats from a mysterious criminal. Although it contains cinematic dramatic devices, the characters and situations are familiar enough to occur in reality, creating a sense of immersion in the audience.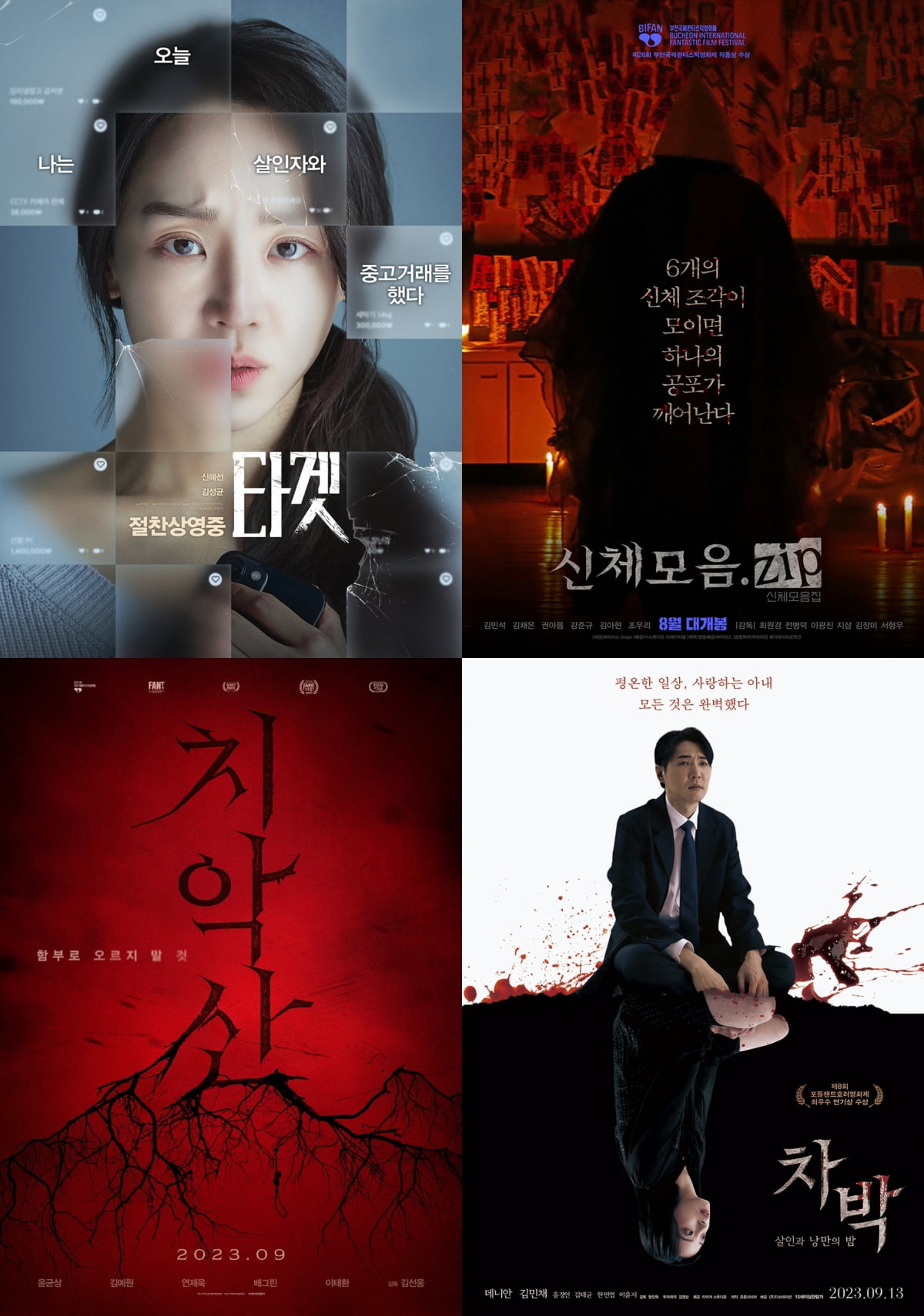 'Body Collection.zip' is a horror story about familiar and relatable topics in reality, such as second-hand transactions covered by 'Target', pseudo-religion, school violence, real-time online live, and single-person households. In particular, the unique structure in which six episodes related to each body sculpture are connected into one story is attracting the attention of the audience.
'Sleep' (directed by Yoo Jae-seon), which was released on the 6th, is a story that newlyweds can never laugh about. This movie depicts the story of a husband who shows signs of sleepwalking and behaves strangely every night while he sleeps, and his wife who tries to solve the problem. It makes you think, 'What if this happens to me?' A unique work was created by adding a mysterious element to the everyday subject of 'sleep'.
'Chiak Mountain' (directed by Kim Seon-woong), which is scheduled to be released on the 13th, also depicts the story of a club that went mountain biking to Chiak Mountain. It is a reality horror film depicting the strange things that happened to members of the mountain bike club 'Sangaja' who visited Chiaksan Mountain, where a mysterious dismembered body was discovered 40 years ago, and is rated for ages 15 and up. A preliminary injunction request was filed to ban the screening of this film amid strong protests from Wonju, the city where Chiaksan Mountain is located. This also proves that the horror in movies is closely related to reality.
'Car Park - A Night of Murder and Romance' (directed by Hyeong In-hyuk), which opens on the same day, is a thriller about a man who goes on a car trip to celebrate his wedding anniversary with his beloved wife, who lives in a peaceful everyday life, but quickly becomes embroiled in a nightmarish incident with an unfamiliar friend. The empathy index was raised by borrowing material related to car camping, which caused a big stir among the MZ generation during the coronavirus pandemic.
There was a time when fear was stimulated through ghosts or mysterious beings, but this no longer works. Evoking real-life fears with material that is closely related to our reality is analyzed as a trend in theaters in late summer.
Choi Ji-ye, Ten Asia Reporter wisdomart@tenasia.co.kr