MOVIE
Actor Lim Soo-jeong, Jeon Yeo-bin, and Jeong Su-jeong from the movie 'COBWEB' will appear on the Civilization Express today (7th)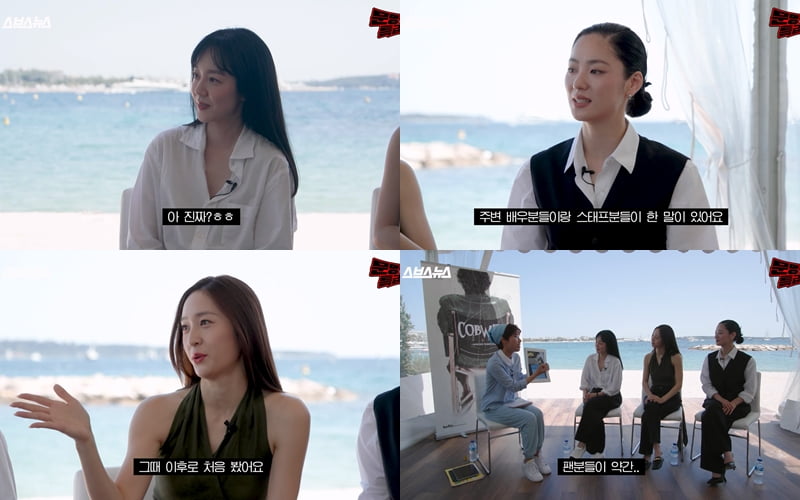 Lim Soo-jeong, Jeon Yeo-bin, and Su-jeong Jeong from the movie 'COBWEB' (directed by Ji-woon Kim) will appear on YouTube's 'Civilization Express' at 5 pm today (7th).
'COBWEB' is set in the 1970s. Director Kim (Song Kang-ho), who believes that if he just changes the ending of the movie 'COBWEB', which was already filmed, will become a masterpiece, he pushes the filming in a situation where the censorship and actors and producers who do not understand the changed content are on the verge of going crazy. A movie that tells a pleasant story.
Lim Soo-jung as veteran actor 'Lee Min-ja', who became a hot topic by showing chemistry with Jae-jae through 'Jae-jae Tour' at the 76th Cannes International Film Festival, and Jeon Yeo-bin as 'Shin Mi-do', successor to the production company 'Shinseong Film', in the 1970s. Jeong Soo-jeong, who plays the role of Han Yu-rim, a rising star in the film industry, is scheduled to visit.
In this video, from the filmography review corner where each actor's unique personality is revealed, such as 'I'm Sorry, I Love You', 'Vincenzo', and 'The Heirs', to the behind-the-scenes story preview corner of the 'Spider's Nest' filming site, are also revealed. The video of 'COBWEB's 'Unboxing Restaurant Interview' can be seen through the official YouTube 'Civilization Express' channel at 5 PM today.
The movie 'COBWEB' will be released on September 27th.
Reporter Ha-neul Lee, Ten Asia greenworld@tenasia.co.kr