MOVIE
The movie '30 Days', from a fresh moment to an expression of being fed up with Law.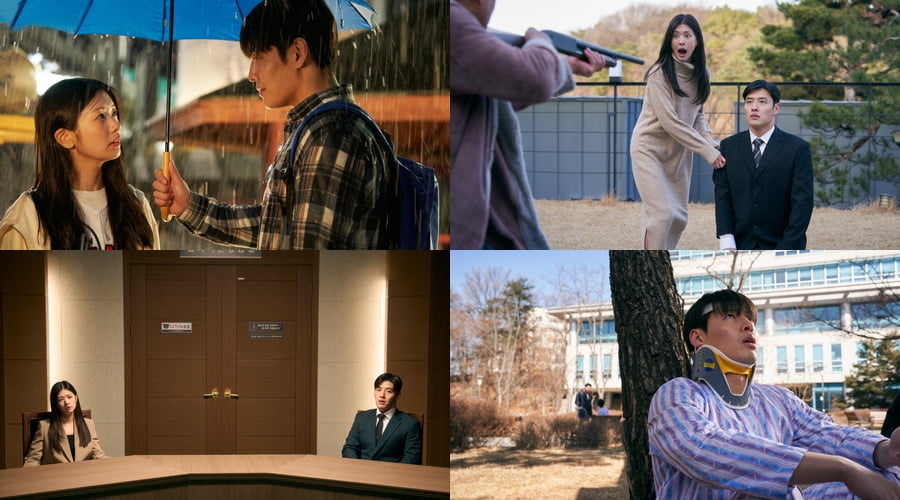 The movie '30 Days' (director Nam Dae-jung) released 9 types of press stills.
'30 Days' is a comedy about 'Jungyeol' (Kang Ha-neul) and 'Nara' (Jung So-min), who are finally D-30, unable to withstand each other's petulance and stubbornness, and end up suffering from amnesia just before they become perfect strangers.
Steel concisely shows the dynamic chronology of 'passion' and 'country'. Starting with an encounter that could have been beautiful, it even captured the two people suffering from amnesia. From the way they look at each other affectionately, to the images of 'Passion' and 'Nara' not flinching despite their family's opposition, we can get a glimpse of the youthful times between the two.
The romance was short-lived, but the relationship between the two, who could no longer tolerate each other's petulance and stubbornness, took a different turn. The image of 'Passion' standing against the background of a photo of a couple that is torn and punctured adds to the curiosity about the uneasy story that will unfold between two people sitting at a distance with expressions of boredom with each other.
The surprised expressions of the two people who suddenly appeared in the hospital foreshadowed the unpredictable development of the two suffering from amnesia just before they became completely strangers, and the sight of them sitting in front of a banner reading 'In search of the memories of Ms. Hong Na-ra and Mr. Noh Jeong-yeol' was also seen. Expectations were high.
The movie '30 Days' will be released on October 3rd.
Reporter Ha-neul Lee, Ten Asia greenworld@tenasia.co.kr