MOVIE
Ha Jung-woo "My dream of appearing in director Kang Je-gyu's film came true"
'1947 Boston' production briefing session
'Released on September 27th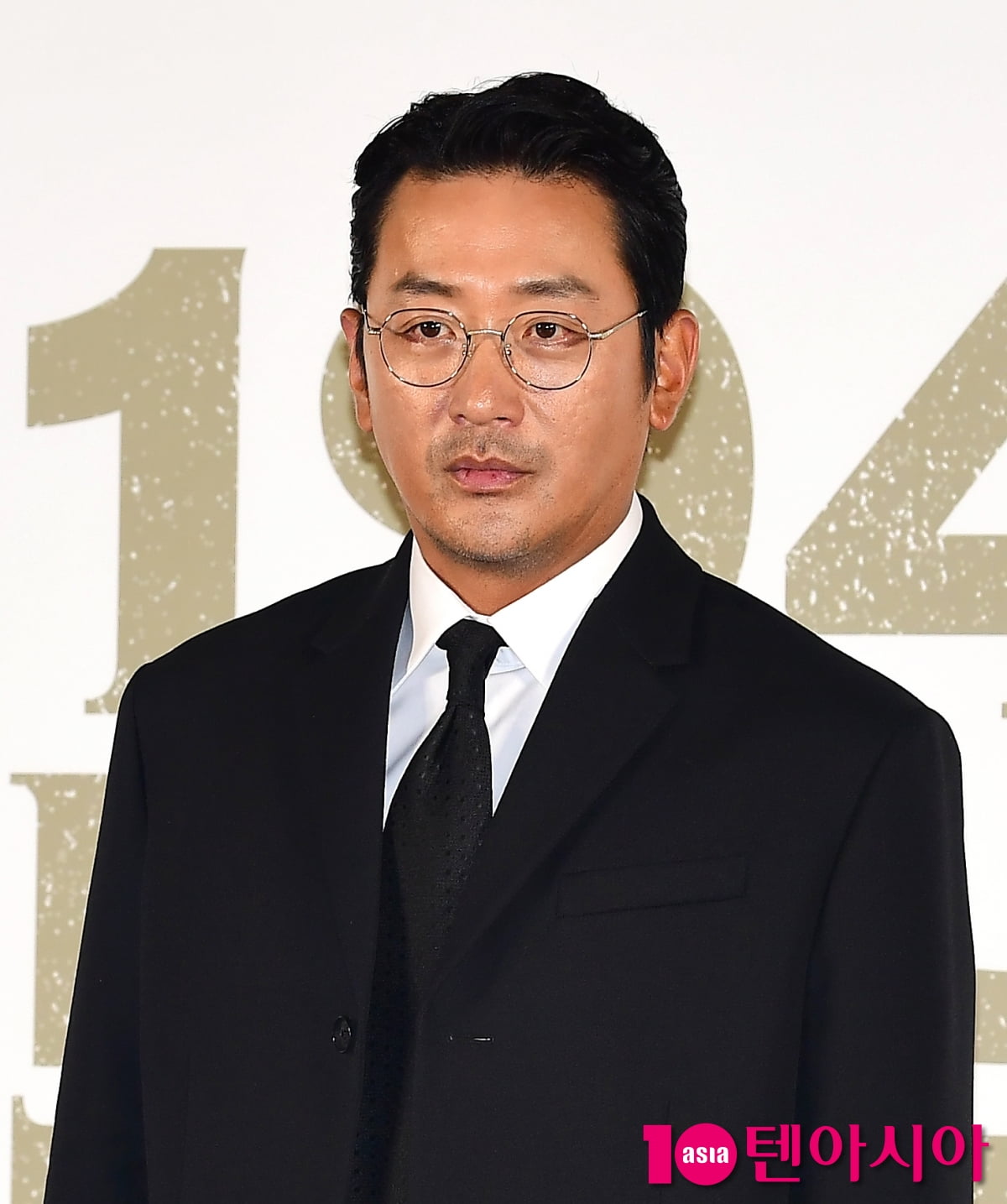 Actor Ha Jung-woo expressed his deep emotions, saying that he had achieved his past dream of appearing in director Kang Je-gyu's work.
At 11 am on the 31st, a production briefing session for the movie '1947 Boston' (directed by Kang Je-gyu) was held at the Lotte Cinema Konkuk University entrance in Jayang-dong, Gwangjin-gu, Seoul, and actors Ha Jung-woo, Im Si-wan, Kim Sang-ho, and director Kang Je-gyu attended.
Ha Jung-woo, who plays the role of Son Ki-jeong, said at the end of the production report that day, "When I was a senior in college in 2003, I happened to see director Kang Je-gyu having a dinner with the director at a restaurant. At that time, I was going to auditions for a while, so I had a great desire to work with director Kang Je-gyu. "The reason I clearly remember everything from the restaurant's business name to the situation is because when I left that restaurant, I thought, 'I wish I could sit there someday and talk about movies as an actor.' I dreamed of becoming an actor and went to auditions. He attracted attention by saying, "It was a work that made 'Young Ha Jung-woo's' dream come true."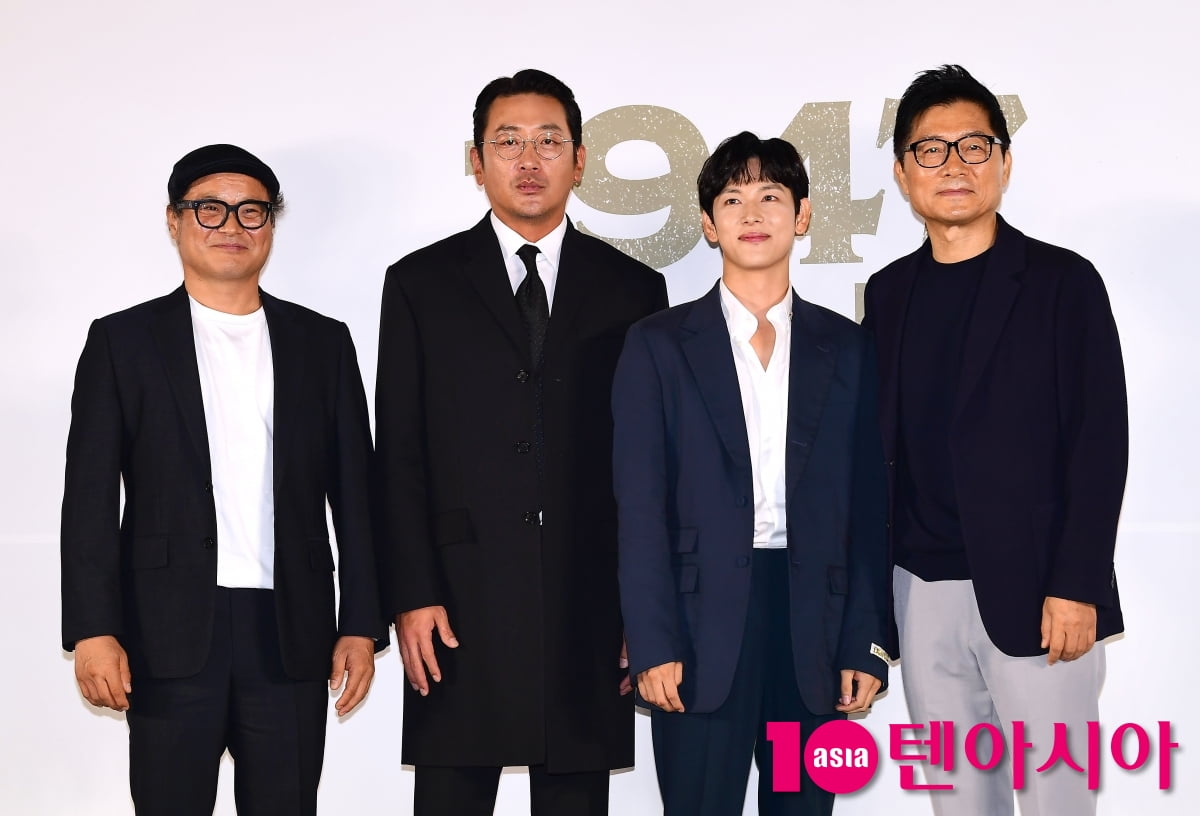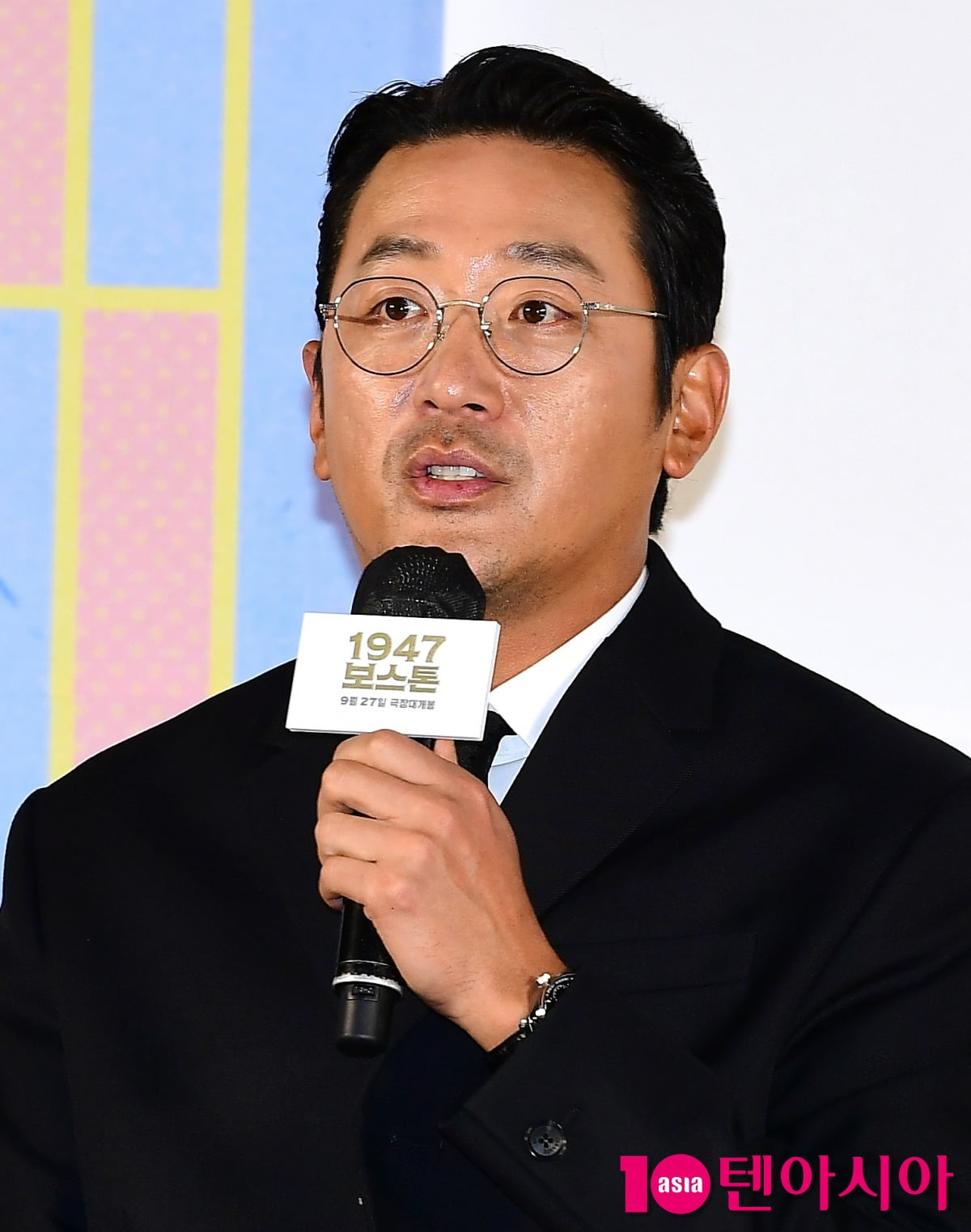 At the same time, he urged people to watch the movie, saying, "It will be released along with many other works during Chuseok. I hope that people will come to the theater with a variety of choices and enjoy the movie to their heart's content."
'1947 Boston' is a work depicting the challenges and thrilling journey of marathon runners to participate in international competitions wearing the Taegeuk symbol for the first time after liberation in 1947. It will be released on September 27th.
Choi Ji-ye, Ten Asia Reporter wisdomart@tenasia.co.kr