MOVIE
The movie 'Dr. 'Cheon And Lost Talisman', indigenous materials and attractions with modern sensibility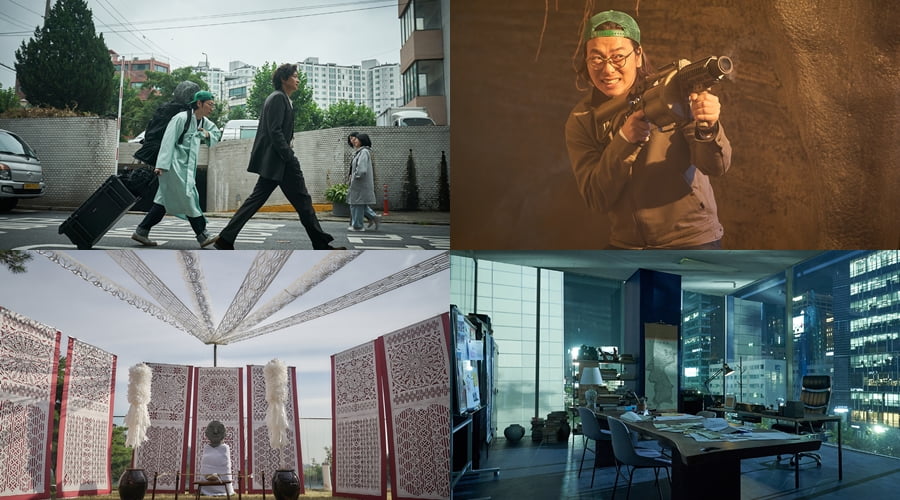 The movie 'Dr. 'Cheon And Lost Talisman' (directed by Kim Seong-sik) presents something to see that combines traditional materials with a modern sensibility.
'Dr. 'Cheon And Lost Talisman' is a film that begins when 'Dr. Cheon' (Kang Dong-won), a fake exorcist who does not believe in ghosts but has ghost-like insight, is commissioned to handle a powerful case he has never experienced before.
The snow scene, Chilseong sword, and brass bell, which are the belongings and main props always carried by 'Dr.
The snowscape, which is an amulet with colorful patterns and patterns engraved on Korean paper, and which serves to confine ghosts, was handcrafted by experts. The production team made an effort to maximize the special aura of the snowy landscape by not missing even the smallest detail, from material to size.
Scenes with a modern sensibility, such as the space design of Dr. Cheon's exorcism laboratory located in the city center, which was not seen in existing exorcism movies, and props that reflect the personality of 'Inbae', the partner in charge of 'Dr. It is planned to be infused. The flare and dynamite created by 'Inbae', who specializes in technology, appear at unexpected moments and reveal fresh visuals.
Art director Bae Jeong-yoon said, "We tried to avoid the heavy and dark atmosphere typical of the existing occult genre as much as possible. Instead, the most important point was to create a modern and contemporary fantasy."
The movie 'Dr. 'Cheon And Lost Talisman' will be released on September 27th.
Reporter Ha-neul Lee, Ten Asia greenworld@tenasia.co.kr