MOVIE
Essil Vogt's 'Innocent' releases collaboration poster with writer Choi San-ho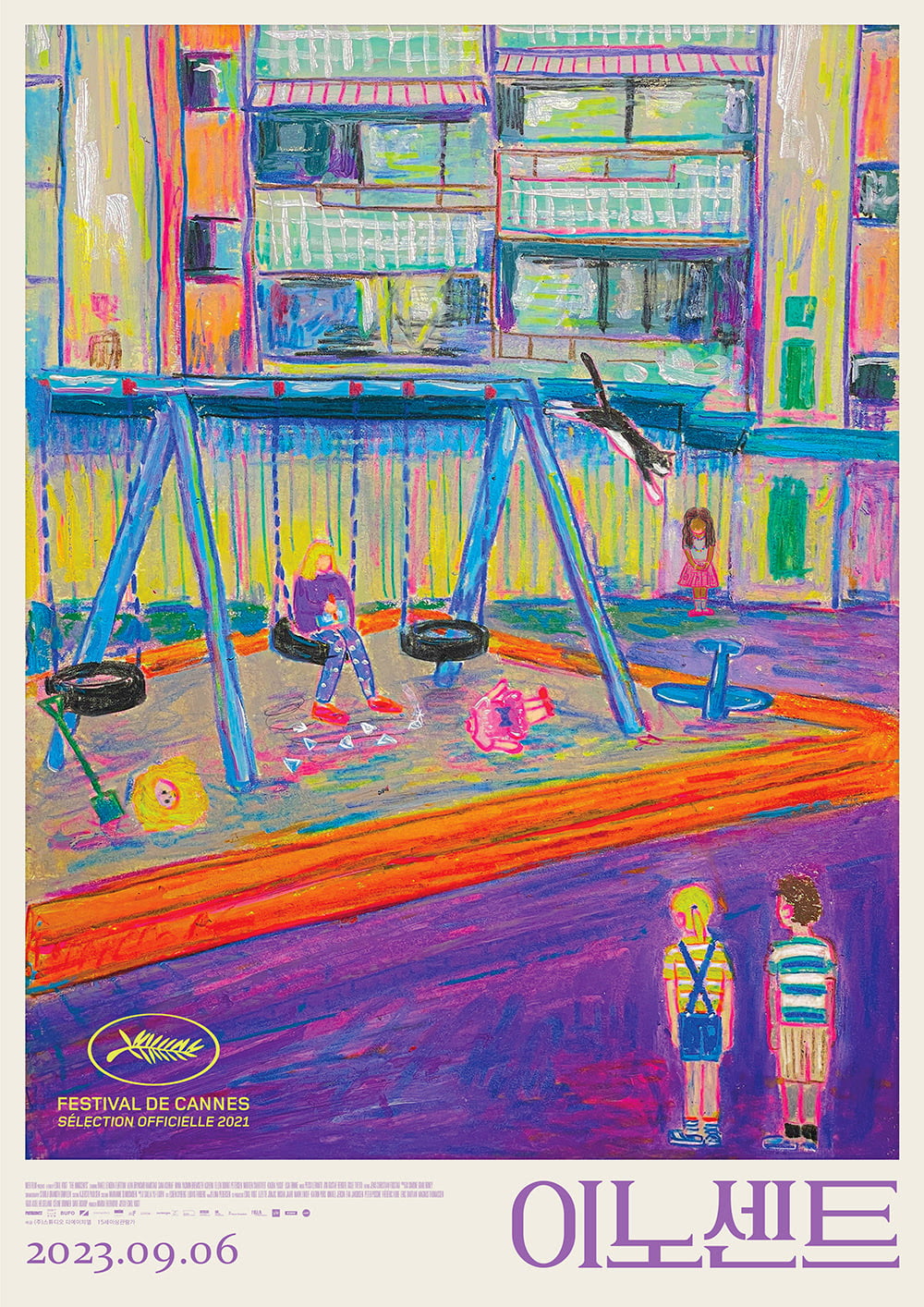 The movie 'Innocent' (director Essil Vogt) released a poster in collaboration with writer Choi San-ho.
'Innocent' is a realistic and empathetic thriller that captures the other side of childhood, the most instinctive and cruel world of all, as unfolded by director 'Esil Vogt', the beginning of Joachim Trier's worldview.
The released poster is a poster full of artist Choi San-ho's unique sensibility, and what catches the eye is the fact that the picture was drawn using crayons, which can express children's innocence. So that the four main characters in the movie <Innocent>, Ida (Raquel Lenora Plötum), Anna (Alba Brunsmo Ramstad), Benjamin (Sam Ashraf), and Aisha (Mina Yasmin Bremses Asheim), can meet and become friends. It is set against the background of a playground, a symbolic place, and contains meaningful images of children standing in different places.
In particular, pieces of glass scattered around Anna sitting on the swing, a doll with a broken neck, and toy objects such as an abandoned airplane model add to the curiosity about the unpredictable development that the film will show. Writer Choi San-ho said, "The cruel stories drawn on children's white, pure drawing paper quietly serve as a warning to us how scary clean blank paper can be."
Director Esil Vogt has solidified his world as a screenwriter by writing all of director Joachim Trier's works. Following his first directorial work, 'Blind,' his second full-length directorial, 'Innocent', is a "horror film that sublimates childhood selfishness and curiosity into a horrifying catharsis" (The Austin Chronicle) and "a masterpiece that no one can deny" (The Film Stage) ) received favorable reviews.
The movie 'Innocent' will be released on September 6th.
Reporter Ha-neul Lee, Ten Asia greenworld@tenasia.co.kr