MOVIE
Movie 'Target' Actor Shin Hye-sun appears on 'Cho Hyun-ah's Thursday Night' today (31st)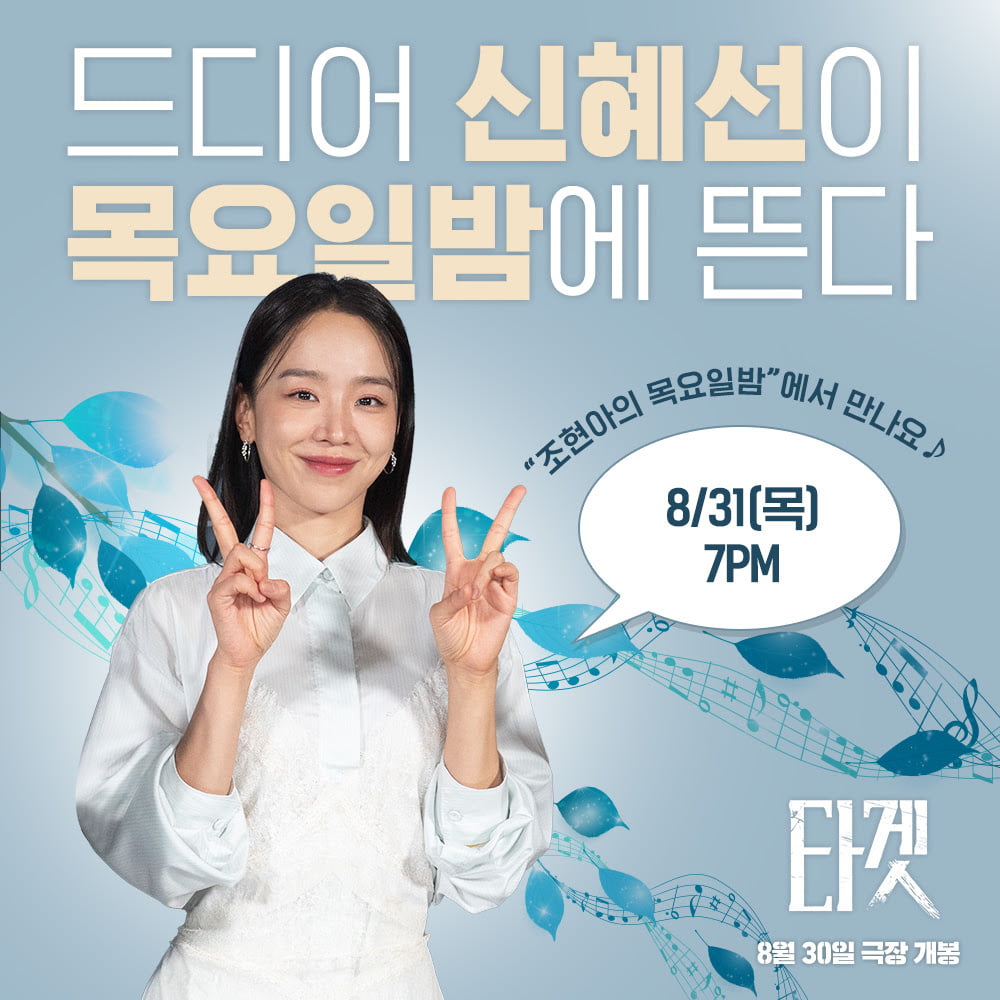 Actress Shin Hye-sun of the movie 'Target' (directed by Park Hee-gon) will appear on YouTube's 'Cho Hyun-ah's Thursday Night' at 7 pm today (31st).
'Target' is a thriller that contains the suspense that unfolds in the daily life of Soo-hyeon, who becomes the target of a crime through second-hand trading.
Shin Hye-sun, who plays Soo-hyeon, whose daily life is destroyed by her first second-hand transaction in her life, plans to captivate viewers with a variety of stories, from behind-the-scenes stories in movies that have not been heard anywhere else to candid discussions about concerns, through 'Cho Hyun-ah's Thursday Night'. Shin Hye-sun, who is a big fan of singer Jo Hyun-ah and is of the same age, is expected to show off her special charm by showing friendly chemistry with Jo Hyun-ah.
The movie 'Target' is being screened to rave reviews in theaters nationwide.
Reporter Ha-neul Lee, Ten Asia greenworld@tenasia.co.kr