MOVIE
The movie 'COBWEB' presents a filming location that is on the verge of going crazy.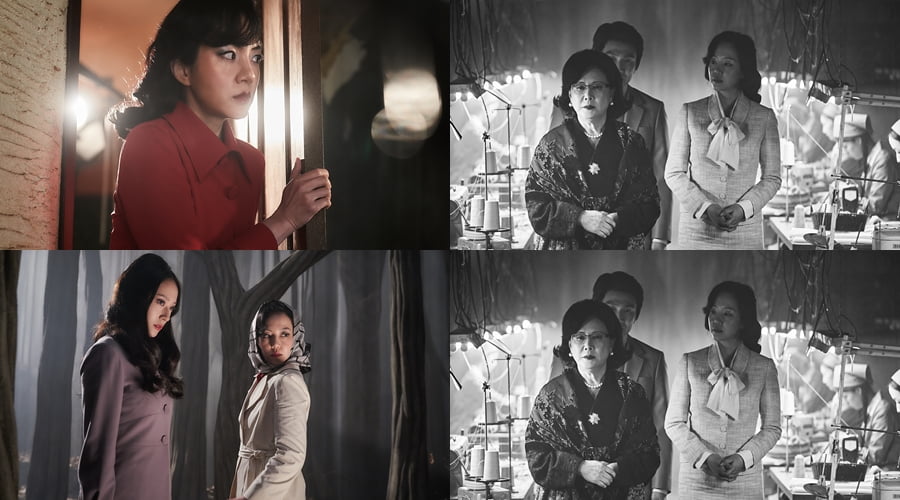 The movie 'COBWEB' (directed by Ji-woon Kim) has confirmed its release on September 27th.
'COBWEB' is set in the 1970s, and director Kim (Song Kang-ho) believes that if he just changes the ending of the movie 'COBWEB', which he has already filmed, it will become a masterpiece. He pushes the filming in a situation where the censorship and actors and producers who do not understand the changed content are on the verge of going crazy. A movie that tells a pleasant story.
The still captured a scene from the movie 'COBWEB', directed by Kim Yeol, who believes that a masterpiece will be created if only the ending is changed. Veteran actor Lee Min-ja (Lim Soo-jeong), whose character changed 180 degrees from an obedient wife to an active woman who fights against fate, threatens someone with a knife and appears to spy on the situation, completing a rare female character in the 70s. do. 'Kang Jose' (Oh Jeong-se), who plays the factory president, and 'Han Yu-rim' (Jeong Su-jeong), a young female worker, create a subtle atmosphere and foreshadow the storm that will arise in the future.
'Jose' and his mother, 'Mrs. Oh' (Park Jeong-su), look at 'Immigrant' in surprise, and 'Immin-ja' and 'Han Yu-rim', who they thought were rivals, are standing in the forest with expressions as if they have made up their minds. It seems to foretell an unpredictable and eventful story.
In the movie 'COBWEB', the producer 'Chairman Baek' (Jang Young-nam) asks "Is this really possible?" As can be seen from the line, it is a complex genre that goes back and forth between romance, romance, horror, disaster, and even the bizarre, and is expected to be an exciting movie in itself.
The movie 'COBWEB' will be released on September 27th.
Reporter Ha-neul Lee, Ten Asia greenworld@tenasia.co.kr