MOVIE
'1947 Boston', the challenge story of marathoners who participated in international competitions with the Taegeuk mark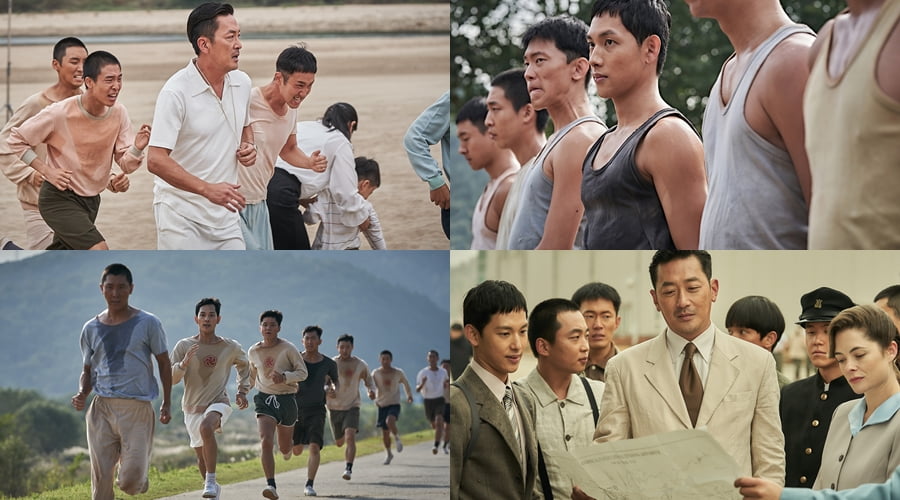 The movie '1947 Boston' (director Kang Je-gyu) has unveiled stills depicting the hot challenge of Korean marathon legend Sohn Ki-jung and his disciple Seo Yun-bok.
'1947 Boston' is the story of marathon runners' challenge and thrilling journey to compete in an international competition wearing the Taegeuk mark for the first time after liberation in 1947.
In the still photo, the 1936 Berlin Olympic gold medalist 'Son Ki-jeong' (Ha Jung-woo) captured the process of participating in the 1947 Boston Marathon with his student 'Seo Yoon-bok' (Im Si-wan), who is expected to be the second son Ki-jung.
The charismatic appearance of 'Son Ki-jung', the marathon coach who took off his feet for the first international competition in our name, and the appearance of 'Seo Yun-bok', who stands out among dozens of marathon runners with his firm eyes, catch our eyes. 'Son Ki-jeong', who started training camp to train younger marathoners in earnest, and 'Seo Yun-bok', who devoted themselves to practice so that their bodies were drenched in sweat, stimulated curiosity about whether they would be able to achieve good results in the Boston Marathon.
'Son Ki-jung' and 'Seo Yun-bok', who arrived in Boston with difficulty after going through many hardships, met 'Baek Nam-hyeon' (Kim Sang-ho), a local coordinator and financial guarantor, to help them in Boston, and accelerated preparations for the competition, but the crisis of living over the mountain continues to come. .
On that glorious day when she stood in front of the starting line with the first Taegeuk mark on her chest, Seo Yoon-bok, who started running with the strong support of 'Son Ki-jeong' and 'Baek Nam-hyeon', successfully completed 42.195km to inform the world of Korea's independence. It is noteworthy whether there will be.
The movie '1947 Boston' will be released on September 27th.
Reporter Ha-neul Lee, Ten Asia greenworld@tenasia.co.kr