MOVIE
In the movie '1947 Boston' starring Ha Jung-woo and Im Si-wan, the heartbreaking stories of marathon runners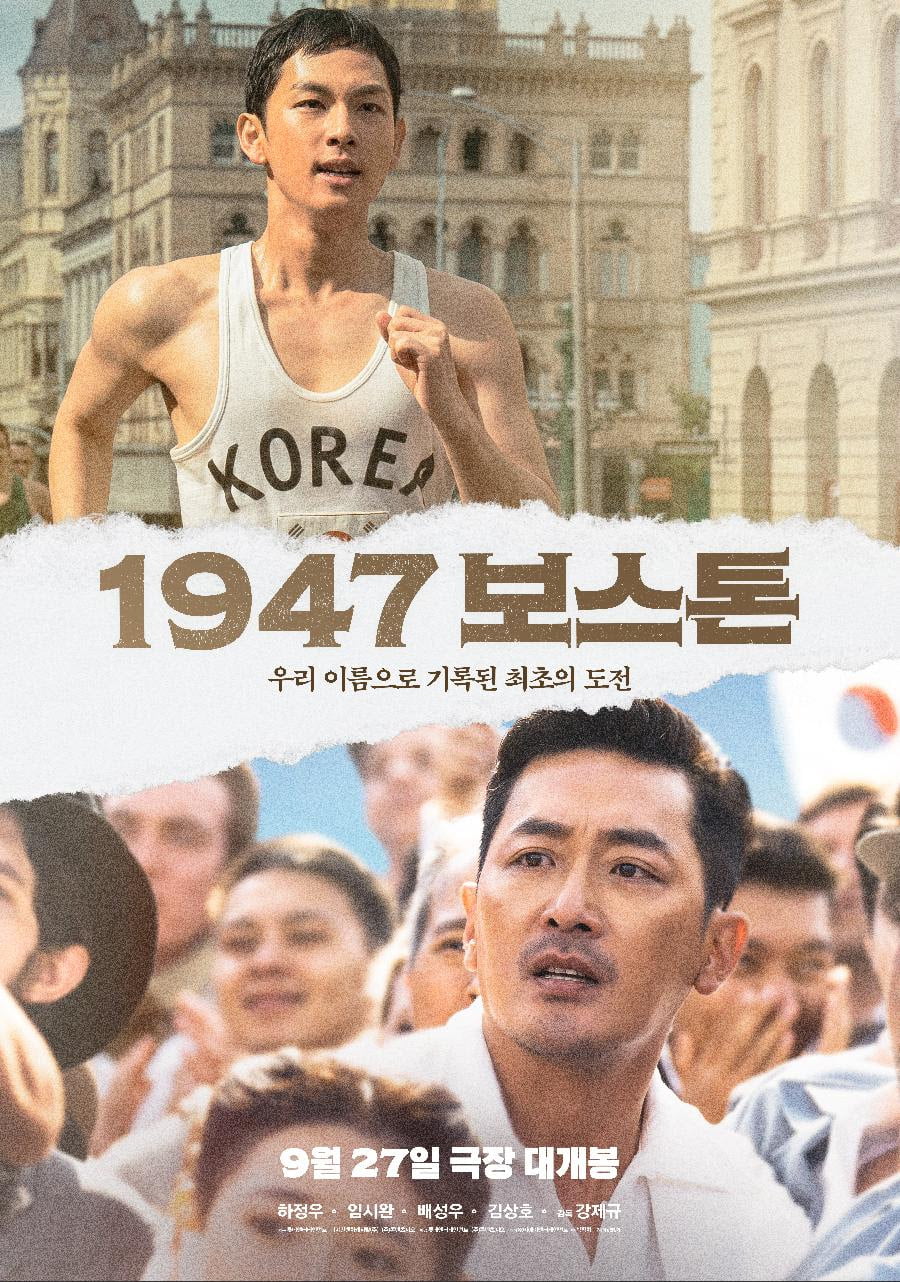 The main poster for the movie '1947 Boston' (Director Kang Je-gyu) has been released.
'1947 Boston' is the story of marathon runners' challenge and thrilling journey to compete in an international competition wearing the Taegeuk mark for the first time after liberation in 1947.
The main poster catches the eye by capturing the images of national team player Seo Yun-bok (Im Si-wan) and coach Sohn Ki-jeong (Ha Jung-woo) participating in the Boston Marathon, an international competition with the first Taegeuk mark on their chests.
'Seo Yun-bok' runs with all her might, and 'Son Gi-jeong''s nervous expression watching her disciple 'Seo Yun-bok' in the crowd creates a sense of tension. The copy of "The first challenge recorded in our name" stimulates curiosity about what results they will bring in the 1947 Boston Marathon. Today, at 11 am, the main trailer will be released for the first time through Naver.
The movie '1947 Boston' will be released on September 27th.
Reporter Ha-neul Lee, Ten Asia greenworld@tenasia.co.kr