MOVIE
'DR. CHEON AND LOST TALISMAN', appearance of a fake exorcist conscious exorcist and mysterious client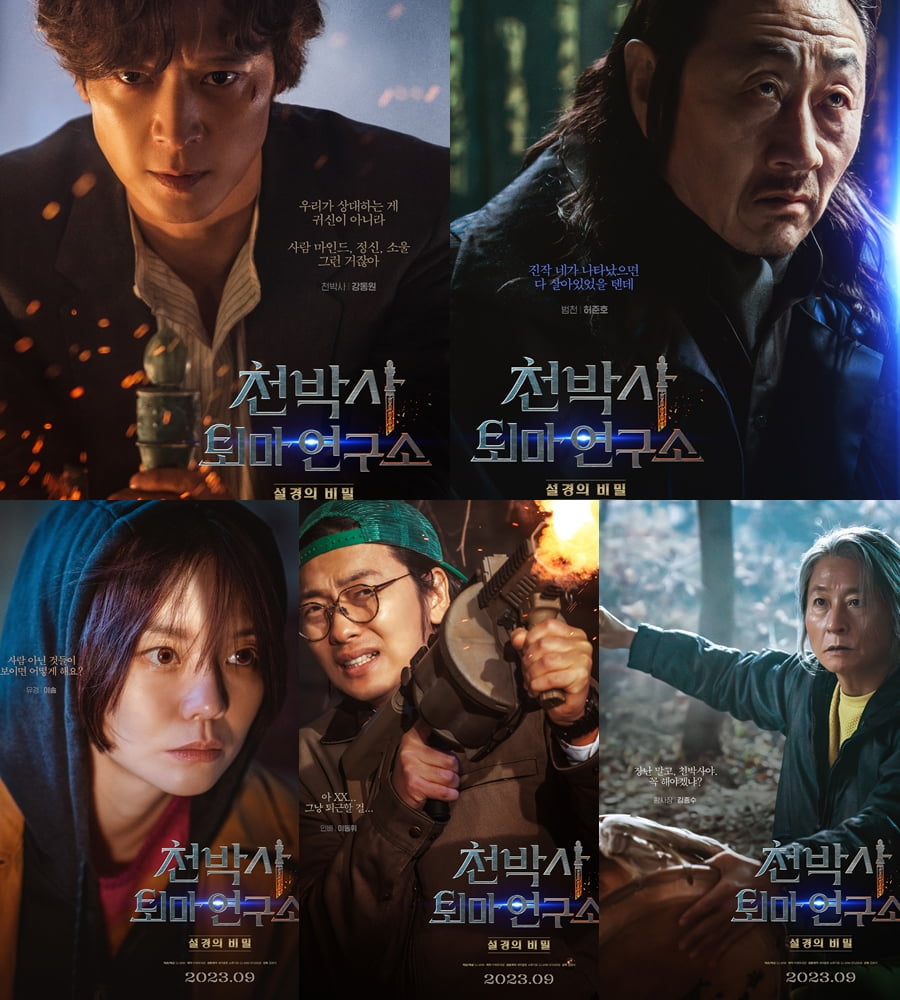 The movie 'DR. CHEON AND LOST TALISMAN' (director Kim Seong-shik) has released a character poster and trailer.
'DR. CHEON AND LOST TALISMAN' is a movie about a fake exorcist, Dr. Cheon (Kang Dong-won) who doesn't believe in ghosts but has insight like a ghost, and starts with a powerful case he has never experienced before.
The character poster raises expectations for the transformation of Kang Dong-won, who came as an attractive character with the copy "Doctor Cheon" (Kang Dong-won) with a copy that says, "We are not dealing with ghosts, but people's minds, spirits, and souls." The poster of 'Bumcheon' (Heo Jun-ho), a demon who hunts people's spiritual power, adds a copy that reads "If you had appeared earlier, you would have been alive", arousing curiosity about the secrets hidden behind the incident.
The poster of 'Yoo-gyeong' (Esom), a client who sees ghosts, combines the copy of "What if I see things that aren't human?" The posters of 'In-Bae' (Lee Dong-Hwi), an indispensable technology partner for 'Dr. .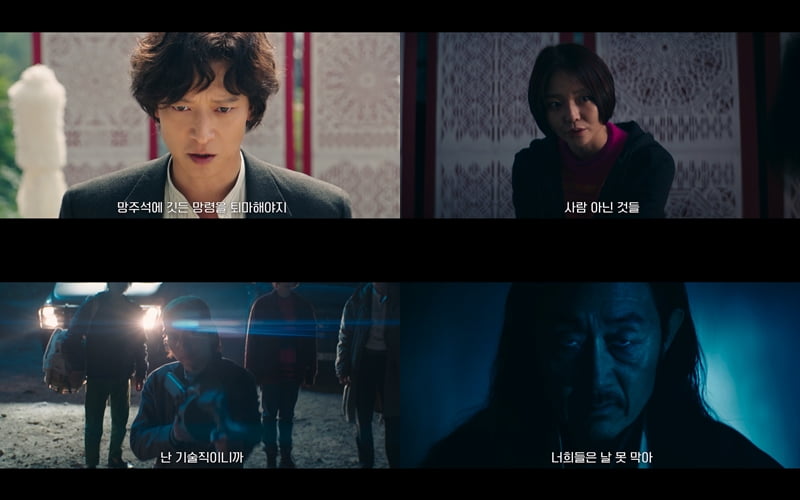 The character trailer starts with a fake exorcism ritual, and catches attention at once with its unstoppable charm, from the deep eyes of 'Dr. 'Yoo-gyeong', who boldly asks 'Doctor Cheon' for an exorcism, demonstrates a reversal of her ability to protect her family and makes an unexpected performance.
The appearance of 'Inbae', a multiplayer specialized in technology, and 'Sajang Hwang', who will add strength to the group of 'Dr. 'Yoo-kyung's younger brother 'Yoo-min', who will lead them to the real case, and 'Bumcheon', a demon who reveals the reality as they go deeper into the case, create tension.
The movie 'DR. CHEON AND LOST TALISMAN' is scheduled to be released this Chuseok.
Reporter Lee Ha-neul, Ten Asia greenworld@tenasia.co.kr