MOVIE
IU is cool and lovely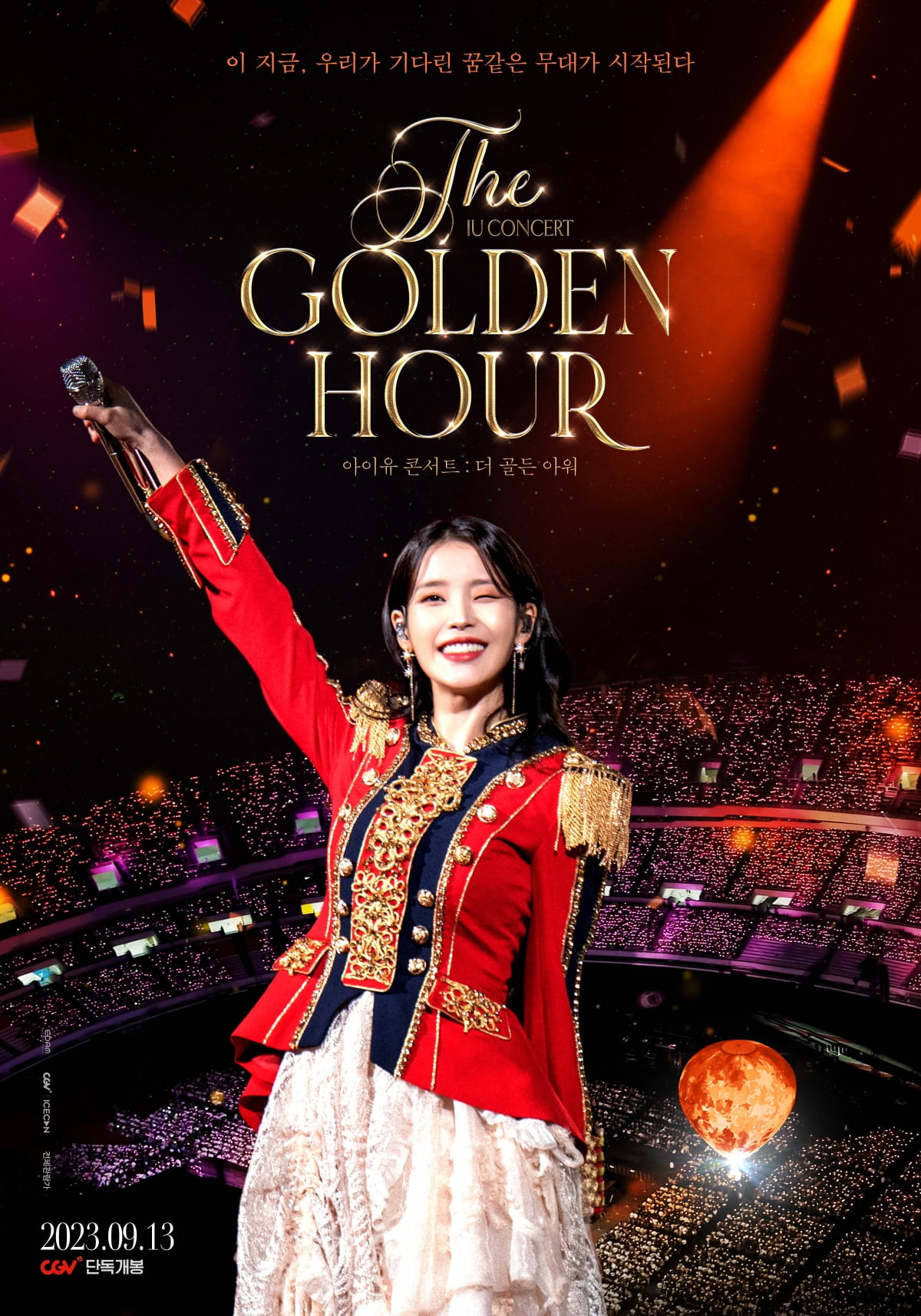 The main poster for 'IU Concert: The Golden Hour', a live performance of singer IU, who celebrated her 15th anniversary this year, has been released.
The movie 'IU Concert: The Golden Hour' (hereafter referred to as 'The Golden Hour'), which announced its release in domestic theaters, has confirmed its solo release at CGV on September 13th. 'The Golden Hour' is the first live performance film to be released in theaters in celebration of artist IU's 15th anniversary. .
'The Golden Hour' is a movie version of the concert 'The Golden Hour: Under the Orange Sun' held for two days on September 17 and 18, 2022 by IU, the first Korean female singer to enter the main Olympic stadium.
In addition to filling 25 songs for 172 minutes with solid live performances, it also contains costumes suitable for each concept, strawberry door hot air balloons, fantastic stage production including a magnificent orchestra, colorful fireworks and drone shots, etc., raising expectations. The large screen and three-dimensional sound will reproduce the heat and liveliness of the hot scene that day.
The main poster released this time captures the first glance with IU reaching out her hand while looking at the crowd with a happy expression, showing the overwhelming ticket power of nearly 90,000 people on both days of the performance, and the beautiful lights of the spectators who filled the main stadium It conveys excitement with colorful elements such as strawberry door hot air balloons. In particular, the copy of 'Now, the dream-like stage we've been waiting for begins' raises expectations by predicting that IU's song will convey deep emotions and lingering emotions.
CGV premieres on September 13th.
Jiye Choi, staff reporter at TenAsia wisdomart@tenasia.co.kr