MOVIE
Kim Jee-woon's 'COBWEB', cinematographer Kim Ji-yong, editor Yang Jin-mo, music director Mog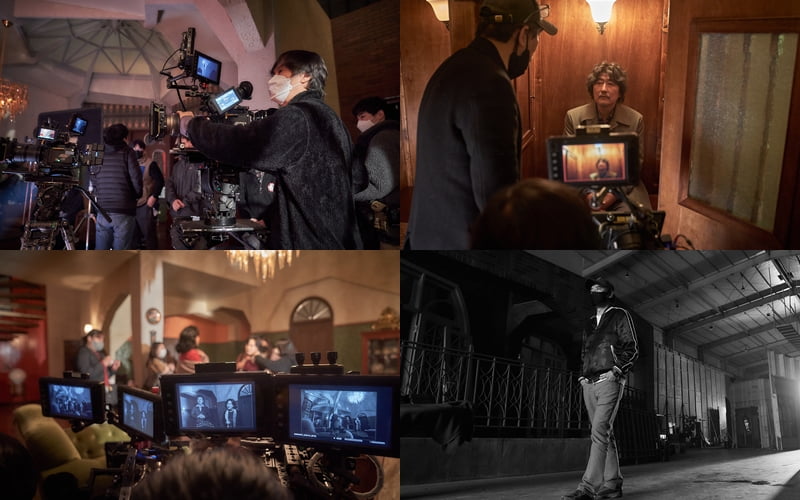 The movie 'COBWEB' drew attention with the meeting of director Kim Jee-woon and talented staff who have been working together for a long time.
'COBWEB' is a film in the 1970s where director Kim (Song Kang-ho), who believes that it will be a masterpiece if only the ending of the film 'COBWEB' is filmed again, is filmed under adverse conditions on the verge of going crazy, such as censorship, actors and producers who do not understand the changes. A film depicting what happens while pushing.
'COBWEB', a film in which the story unfolds in two ways: the filming site of 'Director Kim' who wants to reshoot and the movie 'Spider's House' in the film he is filming, expresses the scene in the film in color, but it is grotesque with infatuation and melodrama, horror and disaster. The movie within the movie that goes to and from the water unfolds on a black and white screen. Director Ji-yong Kim, who worked with director Kim Jee-woon on 'A Bittersweet Life', 'The Last Stand' and 'Secret Lover', did not choose to shoot in color and convert it to black and white.
From the time of designing the shoot, keeping in mind that the scene in 'COBWEB' is in color and the movie 'The Spider's House' in the movie is in black and white, a special mise-en-scène was completed by changing all settings, including lighting. Including the aspect ratio of 1.66:1 that conveys the mood of a classic movie, the screen in 'The Spider's Nest', where color and black and white coexist, shows a visually dramatic difference. It is expected to intensely convey the complex genre character.
Editing director Yang Jin-mo, who has worked with director Kim Jee-woon on all of his works from the on-site editing of Kim Ji-woon's Hollywood film 'The Last Stand' to 'Secret Lover' and won the Best Editing Award in the Feature Film Drama category at the American Film Editors Association Eddy Awards for 'Parasite'. Create a new rhythm in the special narrative of 'COBWEB'.
Musically supported the mood of all director Kim Ji-woon's films since 'I Saw the Devil', and music director Mog, who was in charge of the music for 'Burning', worked together to further enhance the completeness. The combination of veteran staff who have been working together for a long time and director Kim Jee-woon, who always visits the audience with unexpected stories and styles, adds to the expectations of the perfection and fun that 'COBWEB' will provide.
The movie 'COBWEB' is scheduled to be released on Chuseok in 2023.
Reporter Ha-neul Lee, Ten Asia greenworld@tenasia.co.kr