MOVIE
The movie 'COBWEB', a character that cracks and intense desire for a masterpiece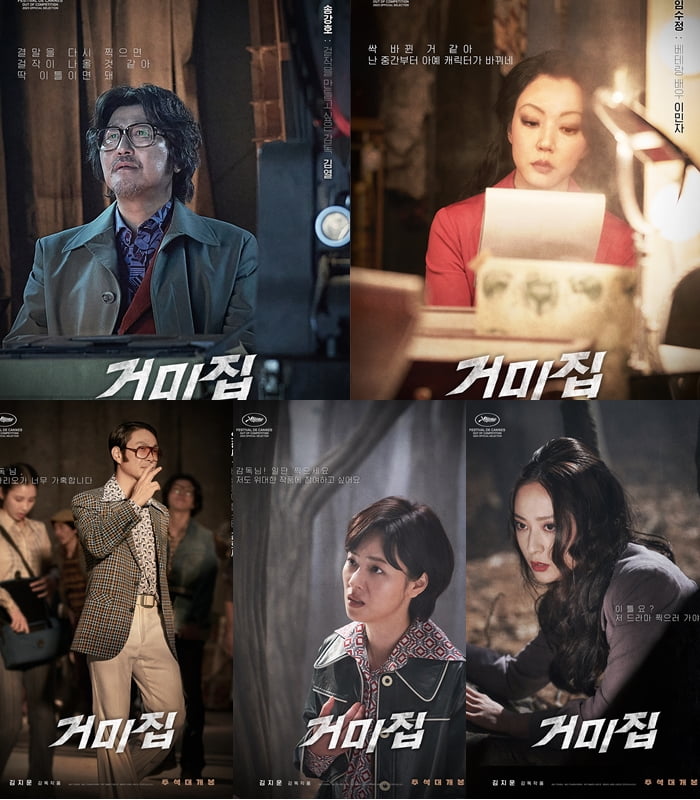 The 76th Cannes International Film Festival's official non-competitive invitational film 'COBWEB' (director Kim Ji-woon) has released 10 character posters in color and black-and-white versions.
'COBWEB' is a film in the 1970s where director Kim (Song Kang-ho), who believes that it will be a masterpiece if only the ending of the film 'COBWEB' is filmed again, is filmed under adverse conditions on the verge of going crazy, such as censorship, actors and producers who do not understand the changes. A film depicting what happens while pushing.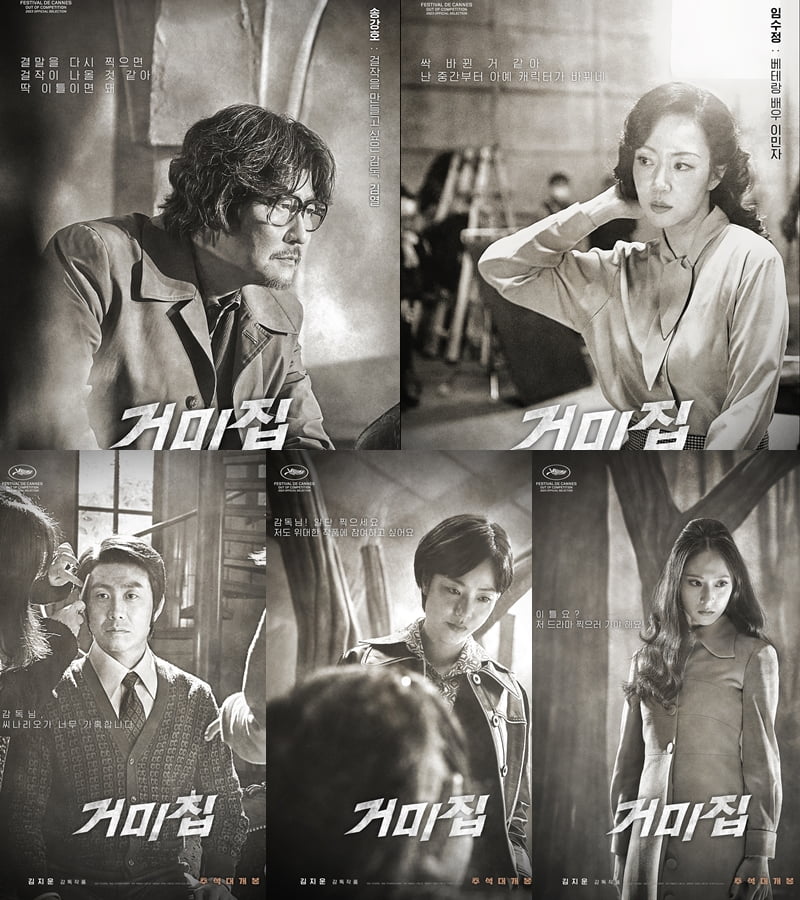 The character poster catches the eye by capturing the scene of 'Director Kim' trying to reshoot and the scene of the movie 'Spider's House' in color and black and white. The expression of the longing to complete the masterpiece and the determination to change the ending no matter what is impressive is impressive. Here, "I think a masterpiece will come out if I shoot the ending again. It only takes two days" is added, raising questions about whether the masterpiece he wants can be completed.
The poster of veteran actor Lee Min-ja (Lim Soo-jung) and playboy top star Kang Ho-se (Oh Jeong-se) catches the eye with their never-before-seen expressions. Like the best actor in the movie, he seriously prepared for filming and said, "It seems like everything has changed. I completely change my character from the middle" and "Director, the scenario is too harsh" are the opposite lines.
The poster of 'Shin Mi-do' (Jeon Yeo-bin), the successor of the production company Shinsung Film, said, "Director! Take a picture. With the line, "I want to participate in a great work," it shows the energy of the character who goes straight to the goal no matter what obstacles appear.
Lastly, 'Han Yu-rim' (Jung Soo-jung), who was immersed in filming the movie 'COBWEB' in the movie, showed a professional look and said, "Two days? The poster, which contrasts sharply with the line, "I have to go to film that drama!", has something to say to the director, and contains a confident charm that does not give up even among seniors.
The movie 'COBWEB' is scheduled to be released this Chuseok.
Reporter Lee Ha-neul, Ten Asia greenworld@tenasia.co.kr