MOVIE
'Oppenheimer' Expected to Break 1 Million Over the Weekend
August 17 box office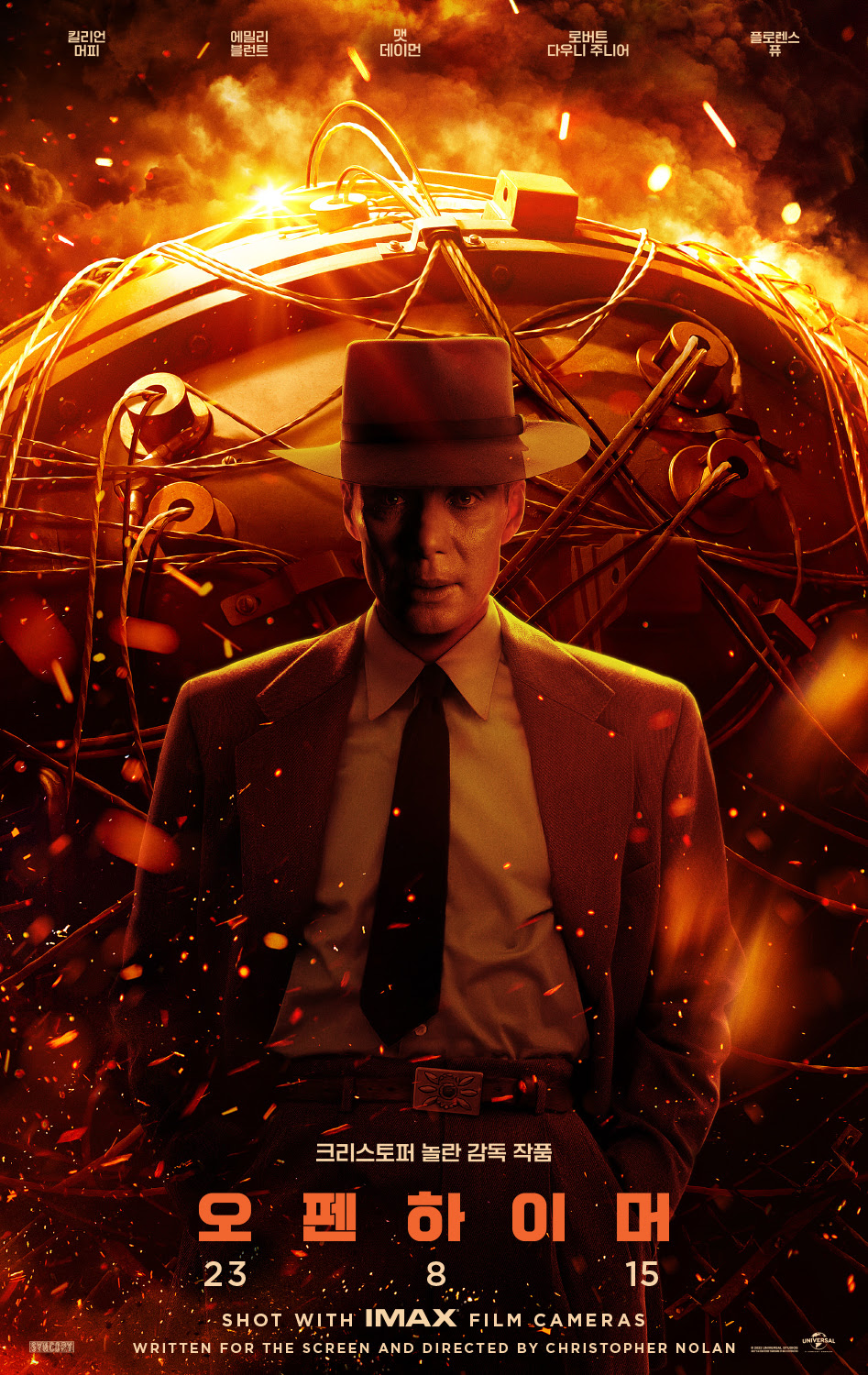 The movie 'Oppenheimer' took first place on the third day of its release and is looking to break the 1 million mark this week.
According to the Korea Film Promotion Commission's integrated computer network for movie theater tickets, on the 17th, 'Oppenheimer' (director Christopher Nolan) mobilized 118,379 audiences and recorded a cumulative audience of 818,764.
'Oppenheimer' is a new film directed by Christopher Nolan, about a genius scientist's nuclear development project who must risk destroying the world to save it. 'Oppenheimer', which boasted a high reservation rate even before its release and received attention, is expected to break 1 million this week, being chosen by many audiences.
In second place, 'Concrete Utopia' (director Uhm Tae-hwa) mobilized 80,237 viewers and recorded a cumulative audience of 2,310,291. 'Concrete Utopia' is a disaster drama depicting the story of survivors gathering in the only remaining imperial palace apartment in Seoul, which was devastated by a major earthquake. 'Concrete Utopia' was praised for capturing both cinematic quality and popularity, and enjoyed the joy of being selected as a Korean film entry in the International Feature Film category at the 96th American Academy Film Awards.
The third place was 'Sweet Sea: 7510' (director Lee Han), which mobilized 38,757 viewers on the first day and recorded a cumulative audience of 211,909. 'Sweet Sea: 7510' tells the story of Chiho (Yoo Hae-jin), a genius confectionery researcher who knows nothing but sweets, and Il-young (Kim Hee-seon), a world-positive mind who only knows about going straight.
'Smuggling' (director Ryu Seung-wan) ranked 4th with 30,582 viewers, with a cumulative audience of 4,632,339. 'Smuggling' is a maritime crime action drama in which people get caught up in a lifelong battle in front of people who made a living by rescuing daily necessities thrown into the sea.
'Elemental' (director Peter Sohn), with strong backing, is in 5th place. It mobilizes 16,474 viewers and accumulates a cumulative audience of 6,800,276. 'Elemental' is gaining momentum with the best score among animations since 'Frozen'. On the 30th of last month, it broke the record of "Suzume's Door Crackdown" (director Makoto Shinkai, 5.54 million), which had the best performance among foreign films this year, and has been steadily attracting audiences after taking the throne of the highest-grossing foreign film in 2023. The industry sees that it is possible to break through 7 million.
Actor Jung Woo-sung's feature debut film 'Guardian' (director Jung Woo-sung) mobilized 10,429 viewers and ranked 6th.
Jiye Choi, staff reporter at TenAsia wisdomart@tenasia.co.kr