MOVIE
Satoshi Tsumabuki 'One Man', a tracking mystery following a false life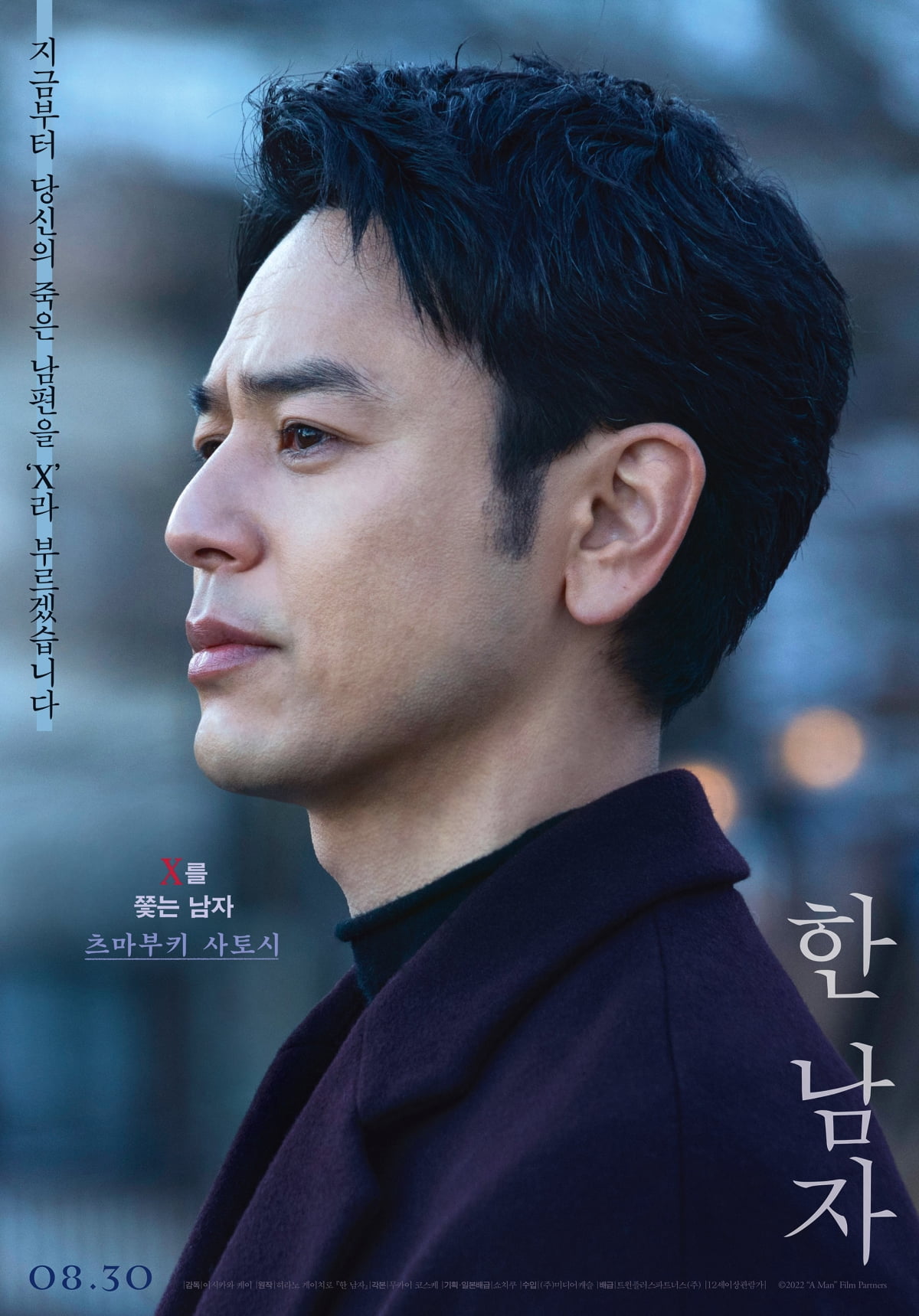 The movie 'One Man' (director Kei Ishikawa) has released three character posters.
'One Man' is a chase mystery film that follows the false life of 'X', a man whose identity is unclear when it is revealed that his deceased husband's name and everything in the past belonged to someone else.
Character posters draw attention by using close-up visuals and each character's lines as copies. The weighty face of Satoshi Tsumabuki, who played Kido, a lawyer who chases after 'X' after receiving a strange request from a woman to reveal the identity of her husband who disappeared first, is expected to create sharp and intense suspense with a cool blue background. make it A copy of "I will call your dead husband 'X' from now on" is added, raising questions about how to track down the mysterious 'X'.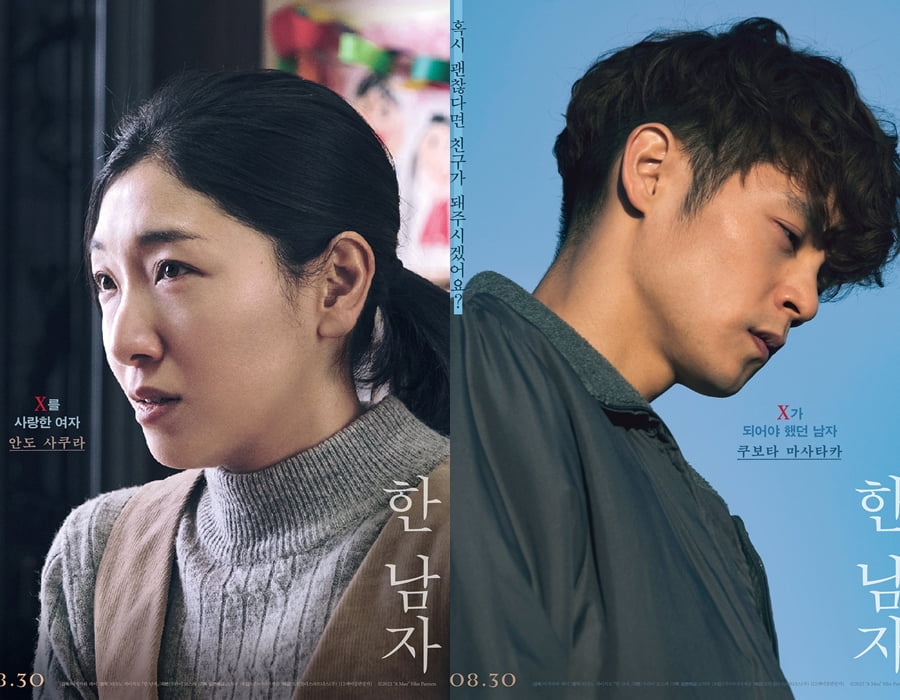 The visual of Ando Sakura, who plays the role of 'Rie', the woman who loved 'X', also steals the gaze the moment you see it. In this film, Sakura Ando plays a woman who faces the shocking truth that comes to the surface through the death of her beloved husband. As can be seen from the copy, "Who the hell did I live with?"
Lastly, 'One Man', which should have been 'X', was played by Masataka Kubota. It raises curiosity about the intention hidden in the question "If it's okay, would you be my friend?"
The suspense film 'One Man' will be released in Korea on August 30th.
Reporter Ha-neul Lee, Ten Asia greenworld@tenasia.co.kr