MOVIE
Kim Tae-ri and Hong-kyung cast their voices in the Netflix animated film 'Necessary for This Star'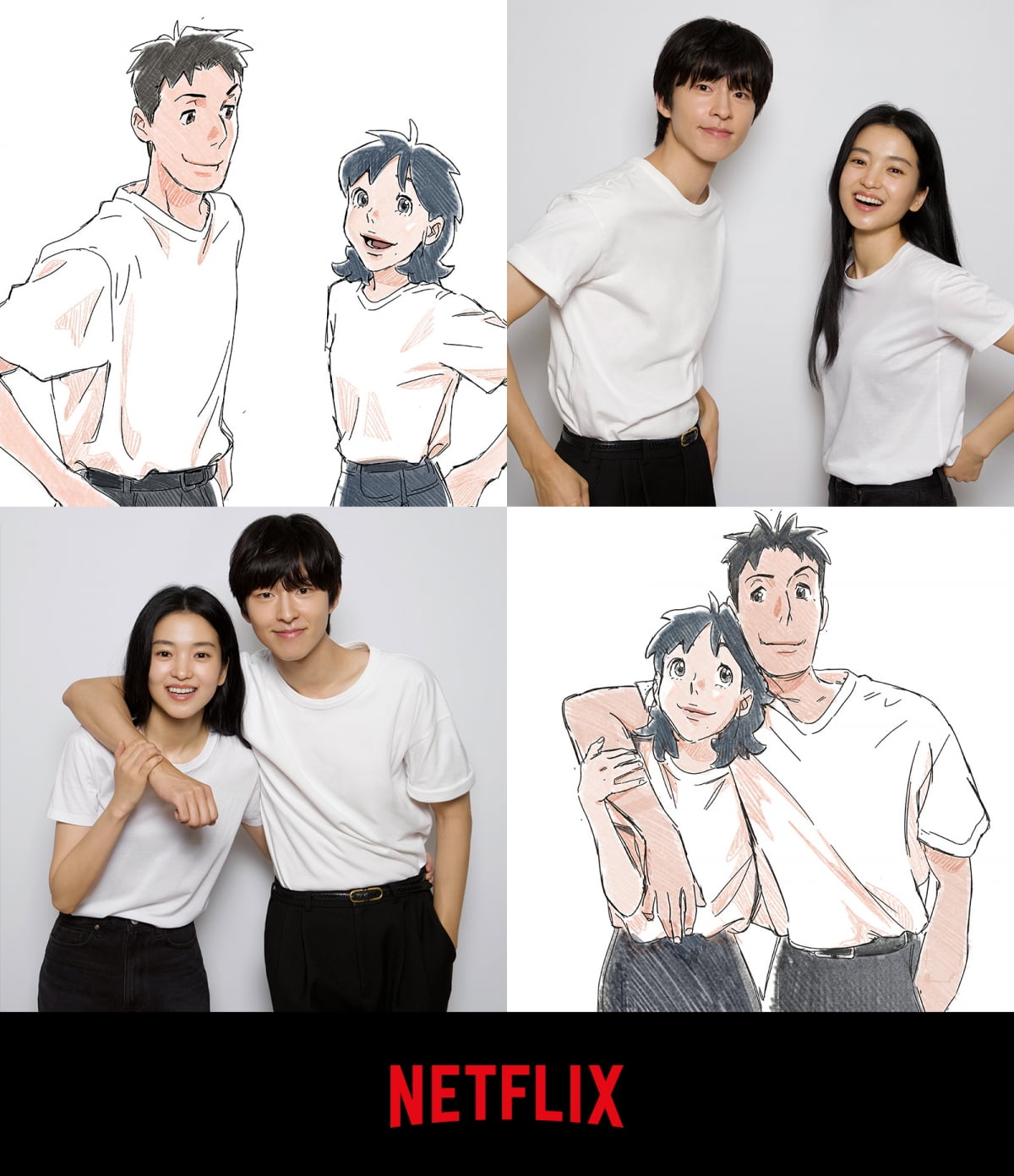 Netflix (Netflix) confirmed the production of the animated film 'Necessary for this star' and revealed the voice casting.
Netflix has unveiled Kim Tae-ri and Hong Kyung as voice casts for the first animated film in Korea, 'Necessary for This Star'. 'Necessary for this Star' is an animated film depicting the long-distance romance between astronaut Nan-yeong and musician Jay.
Kim Tae-ri, who has built up unrivaled filmography regardless of genre, such as 'Seungri-ho', '25 Twenty-one', and 'Alien + Human', challenges her first voice acting with the 'territory' that has dreamed of being an astronaut. In 'Necessary for this Planet', Nan-young is a scientist who wants to go to Mars to find traces of her mother who failed to return to Earth due to an accident. She is an astronaut selected for the 4th Mars Exploration Project in 2050.
Jay, a musician who falls in love with Nan-young, will be played by Hong Kyung, who has emerged as a popular actor through films such as 'Innocence', 'DP', and 'Weak Hero Class 1'. Jay, who also works as a musician while repairing retro audio equipment, meets Nan-young for the first time by chance. After a fateful reunion through a turntable, a keepsake of her mother left behind by Nan-young, their love blossoms. Not only has he delicately portrayed youth in each work with solid acting skills, but he has a strange chemistry as he crosses doubts and interests as a detective who tracks down a woman possessed by a demon and a mysterious death in the drama 'Ghost', which has recently become a hot topic. Kim Tae-ri and Hong Kyung, who formed
Attention is drawn to the thrilling yet faint romance that transcends between Earth and Mars and between stars, which these two actors will express with their voices. In particular, the two actors directly participate in the pre-recording and live-action filming, and the character interpretation of Nan-young and Jay is melted into the animating process to express richer and more realistic emotions, raising expectations.
Director Han Ji-won, who wrote and directed the screenplay, released his first short film, 'Koppi Luwak' while attending Korea National University of Arts. Since then, he has been building a new style of animation world that has not existed in Korea, such as 'Clearer Than I Thought', 'Recipe for My Daughter', 'Asiana-Hoppy Lager', 'That Summer', numerous brand advertisements and short animations. His short film 'Sea of the Day Magic Returns' was invited to the Sundance Film Festival and is attracting attention as a leading animation director in Korea.
'Necessary for this planet' is expected to give heart-throbbing excitement and lingering emotions through the love and dreams of two young people who will unfold the long-distant romance between the earth and the universe. Netflix release.
Jiye Choi, staff reporter at TenAsia wisdomart@tenasia.co.kr