MOVIE
'Oppenheimer' saw 550,000 viewers...Best opening score ever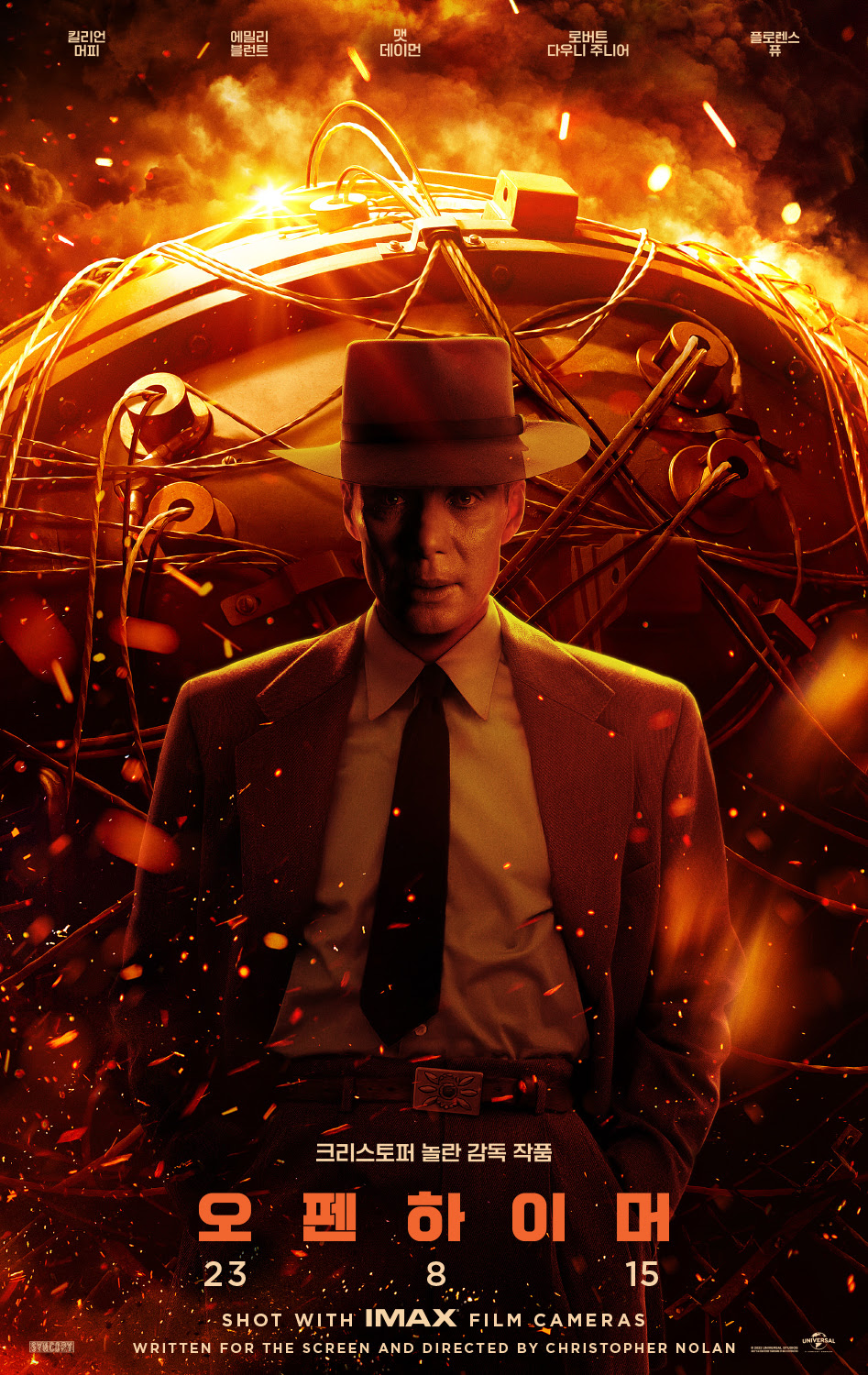 The movie 'Oppenheimer' (director Christopher Nolan) mobilized 550,000 viewers on the first day of release and recorded an overwhelming box office No.
While 'Oppenheimer' was finally released in Korea on the 15th, it mobilized 550,000 viewers on the first day of release and took the overwhelming No. 1 spot at the box office. According to the Korea Film Promotion Commission's integrated computer network, 'Oppenheimer' recorded 552,942 viewers as of 7 am on the 15th, with 'Tennet' (130,000), 'Dunkirk' (220,000), and 'Interstellar' (220,000). ), and 'The Dark Knight Rises' (440,000), etc. It achieved the highest opening score ever, surpassing all works directed by Christopher Nolan.
This is the opening score of 318,084 and 359,031, the opening scores of 'Smuggling', which was the leader in leading the theater this summer, and 'Avatar: Road of Water', which showed the potential to mobilize 10 million viewers, as well as the highest opening score for a foreign film released in 2023. The record of 229,756 people recorded more than twice that of 'Mission: Impossible: Dead Reckoning PART ONE', realizing the amazing box office potential that continues around the world.
In addition, 'Oppenheimer' surpassed the Liberation Day score of 551,246 recorded by 'Fast and Furious: Hobbs & Shaw' in 2019, setting a new record of achieving the highest score on Liberation Day in the last 5 years, predicting an explosive long-term box office hit and drawing attention. is making
'Oppenheimer', which showed an overwhelming opening score that mobilized 550,000 people on the first day of release, is a work about a genius scientist's nuclear development project who has to take the risk of destroying the world to save it, and is playing critically in theaters nationwide.
Jiye Choi, staff reporter at TenAsia wisdomart@tenasia.co.kr