MOVIE
Documentary 'Book-Paper-Scissors' tells the story of legendary Japanese book designer Nobuyoshi Kikuchi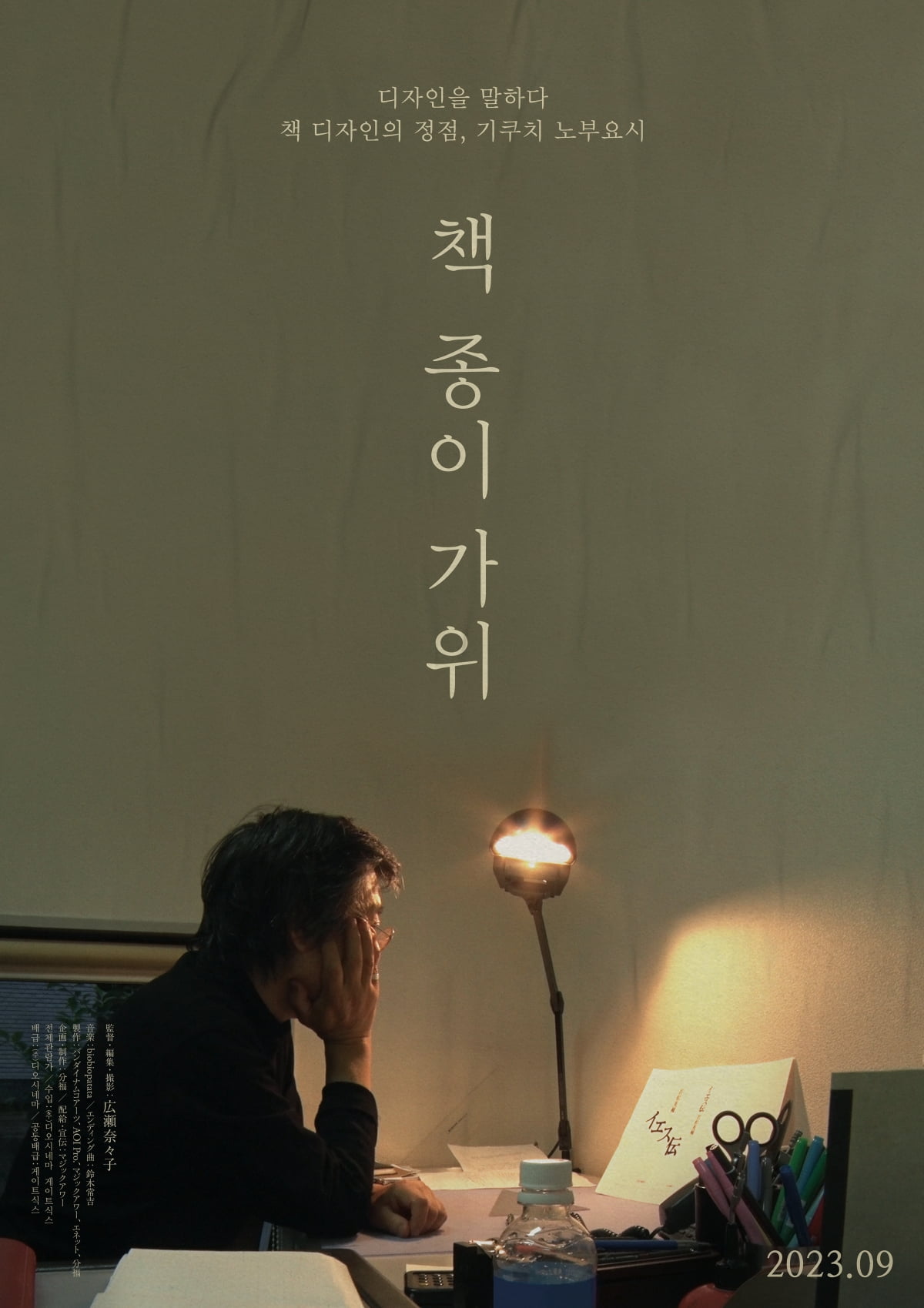 The documentary film 'Book-Paper-Scissors' (director Nanako Hirose), which tells the story of Japan's legendary book designer Nobuyoshi Kikuchi, has confirmed its release in September with the release of a teaser poster.
'Book-Paper-Scissors' is a documentary film for book lovers who can get a glimpse of the craftsmanship and work style of book designer Nobuyoshi Kikuchi.
The teaser poster depicts Nobuyoshi Kikuchi deep in thought while sitting at his desk looking at the draft of his work. Despite designing the covers of countless books, you can see the craftsmanship of trying to do the best for each work and the cold-hearted evaluation of one's work with a sharp gaze. In particular, the top of the poster reads "Speaking of design. The pinnacle of book design, Nobuyoshi Kikuchi" is written on the copy.
Nobuyoshi Kikuchi is a legendary Japanese book designer who has designed over 15,000 book covers. He is known to design books directly using paper and scissors without working with a computer, and 'Book-Paper-Scissors' shows his work site.
'Book-Paper-Scissors' is a work of 'Bunbok', a production company run by director Hirokazu Kore-eda. Bunbok's works include 'The Host', 'Broker', 'A Certain Family', 'The Truth About Fabianne' by Hirokazu Kore-eda, and 'Wonderful World' and 'A Very Long Excuse' by Miwa Nishikawa. It is well known as a production company that created beloved Japanese masterpieces.
Director Nanako Hirose, who made 'Book-Paper-Scissors', debuted with a feature film called 'Dawn'. It received the Special Mention Award at the Tokyo Filmex International Film Festival in the same year, and is expected in the Japanese film industry by presenting 'Book-Paper-Scissors' the following year and receiving the same award for the second year in a row. Since 2011, while working as a member of Bunbok, he participated in the production of works by directors Hirokazu Koreeda and Miwa Nishikawa.
The documentary 'Book-Paper-Scissors' will be released in Korea in September.
Reporter Ha-neul Lee, Ten Asia greenworld@tenasia.co.kr