MOVIE
Movie '1947 Boston', the true story of marathoner Sohn Ki-jeong and Seo Yun-bok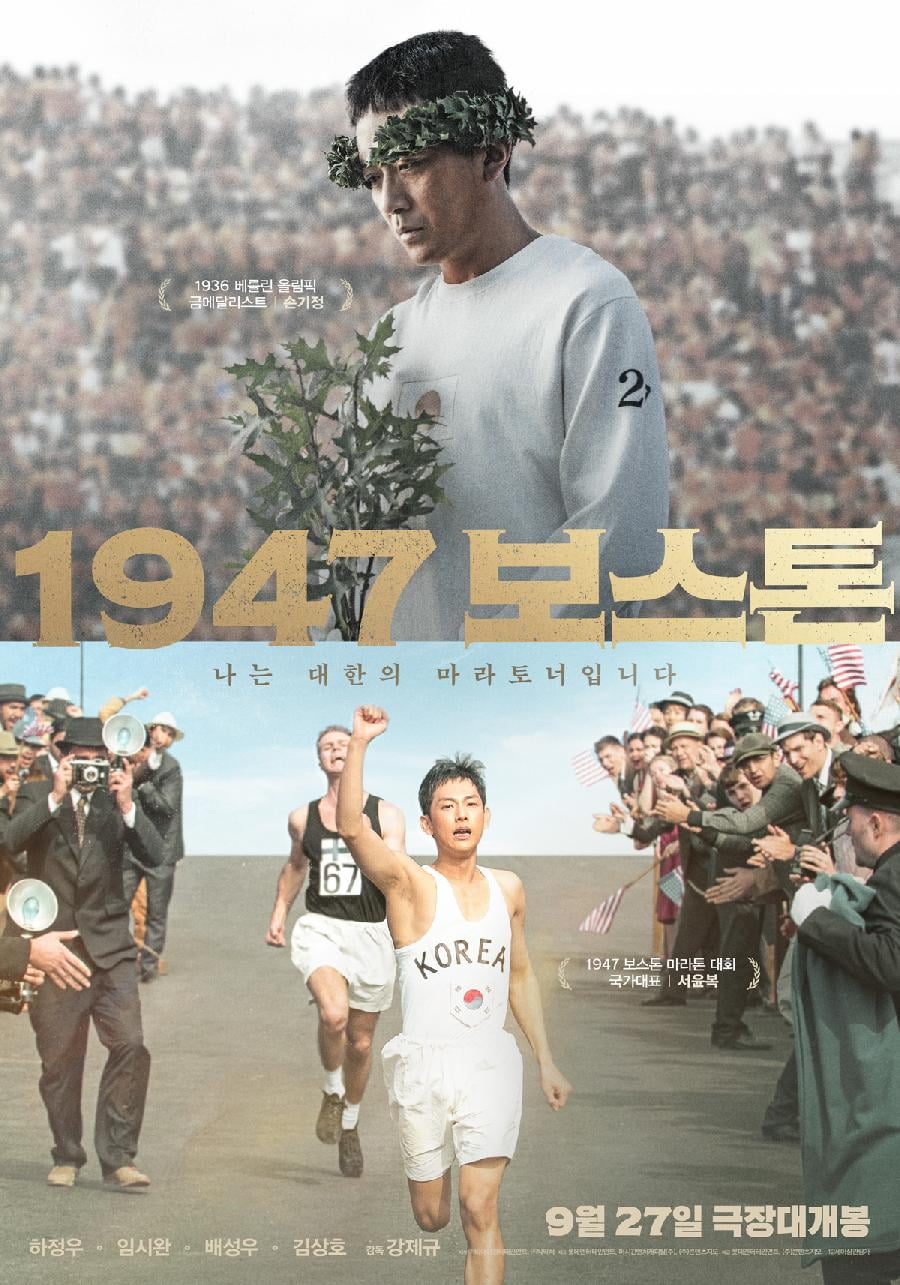 The movie '1947 Boston' (director Kang Je-gyu) confirmed its release on September 27th and released a special poster and trailer.
'1947 Boston' is the story of marathon runners' challenge and thrilling journey to compete in an international competition wearing the Taegeuk mark for the first time after liberation in 1947.
The special poster draws attention by capturing the historical moments of sweat and tears between 1936 Berlin Olympic gold medalist Son Gi-jeong (Ha Jung-woo) and 1947 Boston Marathon national representative Seo Yun-bok (Im Si-wan). During the Japanese colonial era, despite winning the gold medal with a world record of 2 hours 29 minutes 19 seconds, 'Son Ki-jeong' with her head bowed while covering the Japanese flag with a flowerpot, and 'Seo Yun-bok' running amidst high interest with the Taegeuk mark on her chest for the first time after liberation this contrasts The copy "I am a marathon runner in Daehan" is added to amplify curiosity.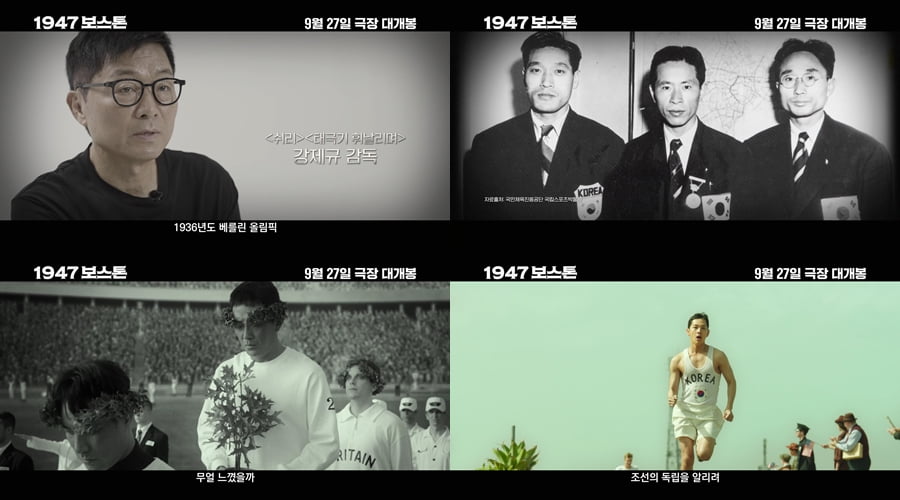 The special trailer begins with director Kang Je-gyu asking, "What was Sohn Ki-jung thinking while running 42.195km at the 1936 Berlin Olympics?" A gold medalist who had to stand on the podium while listening to the Japanese national anthem with the Japanese flag on her chest. The true appearance of Son Gi-jeong, a marathon hero returning home like a criminal with a firm expression under strict surveillance, evokes sadness.
Along with the caption, "42.195km, the reason why I still have to run", the photo of the athletes who participated in Korea's national team wearing the Taegeuk mark for the first time since liberation gives a deep resonance. The director of the 1947 Boston Marathon, 'Son Ki-jeong', and marathon runner 'Seo Yun-bok', who dreams of becoming the second Son Ki-jeong, their challenge to regain the stolen glory predicts a thrilling impression.
The movie '1947 Boston' will be released on September 27th.
Reporter Ha-neul Lee , Ten Asia greenworld@tenasia.co.kr