MOVIE
Movie 'A Man of Reason' actor Kim Jun-han, "I was comfortable acting thanks to Jung Woo-sung"
Interview with actor Kim Joon-han from the movie 'A Man of Reason'
'A Man of Reason' opens on the 15th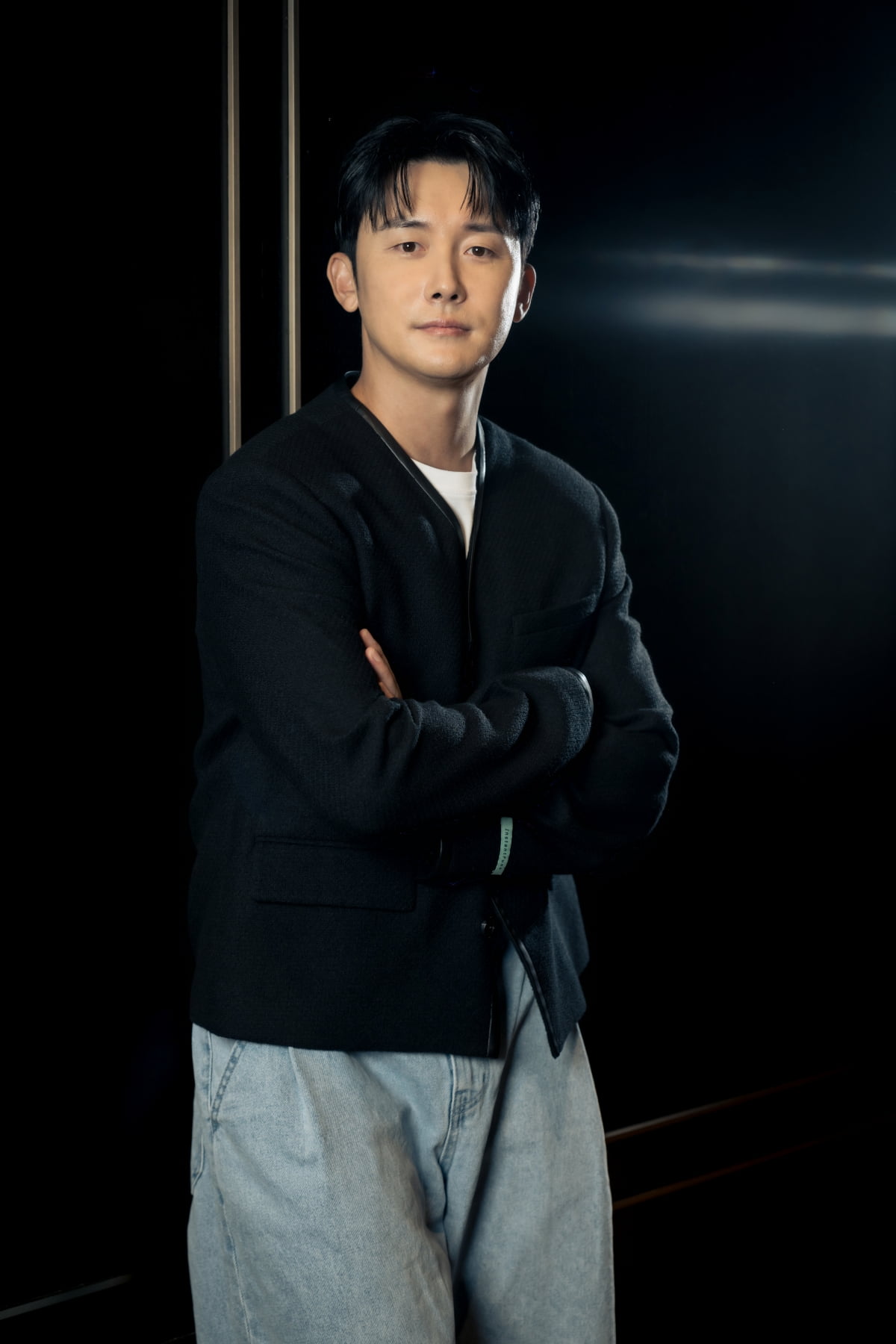 Actor Kim Joon-han of the movie 'A Man of Reason' showed infinite trust in director Jung Woo-sung.
On the morning of the 14th, actor Kim Joon-han had an interview with the movie 'A Man of Reason' (director Jung Woo-sung) at a cafe in Samcheong-dong, Jongno-gu, Seoul.
'A Man of Reason' is an action film depicting the story between Soo-hyeok (Jung Woo-sung), who wants to live a normal life after knowing the existence of a daughter he did not know after being released from prison after 10 years, and those who are targeting him. Kim Joon-han played the role of 'Sung-joon', the second-in-command of an organization suffering from an inferiority complex, who hires 'Woo-jin' (Kim Nam-gil) and 'Jin-ah' (Park Yuna), who are called 'washing machines', to kill 'Su-hyeok'.
Actor Jung Woo-sung's first feature film, 'Guardian', drew attention. Regarding his impressions of being cast in 'Guardian', Kim Joon-han said, "I was cast for 'Guardian' before filming the drama 'Hospital Playlist'. I was surprised that he offered me a role like this."
He continued, "Previously, director Jung Woo-sung asked for my contact information during the after-party of the movie 'Beasts that Catch Straws'. I remember bragging about it to my friends for a while. Before I was a senior, he was like an icon of the times, so I said, 'I gave this person my contact number. I thought, 'I should never change my contact information'. I did, but I didn't know you would contact me like this." Afterwards, Kim Jun-han, who became the same agency as Jung Woo-sung, added, "Being in the same fence as Jung Woo-sung, I became mentally reliant."
When asked about Jung Woo-sung as a director at the scene, he replied, "I received a lot of directions that touched my heart. I felt a lot that he was looking at me from the actor's point of view. It was easy to apply in the field and I liked making it fun."
At the production report meeting, actor Kim Nam-gil replied, 'I was scared at first because director Jung Woo-sung was rather an actor.' Regarding this, Kim Jun-han expressed his affection, saying, "It seems that you understand each actor's habits and characteristics well. In particular, director Jung Woo-sung seems to have the know-how as an actor. He also added, "I think he brought out something in me. I think it was a time to learn and a time to try."
In the play, Kim Joon-han appears as a person who disturbs Soo-hyeok, who is played by Jung Woo-sung, and puts him in trouble. Kim Jun-han thought, "Can I do this?" Usually, the sum of action scenes is important, but I thought that it should not damage Jung Woo-sung's face, which is a national treasure of our country. We acted at a distance of 12 cm," he explained.
'A Man of Reason' provides visual spectacle with colorful action scenes as well as characters with strong personalities. Kim Joon-han said, "I don't have much experience filming action scenes. Jung Woo-sung is a veteran, so he seems to have saved my lacking parts well with reactions."
The movie 'A Man of Reason' will be released on the 15th.
Photo courtesy = Ace Maker Movie Works
Reporter Ha-neul Lee, Ten Asia greenworld@tenasia.co.kr