MOVIE
Actor Shin Hye-sun in the movie 'Target' cooperates with Kim Seong-kyun to find traces of the culprit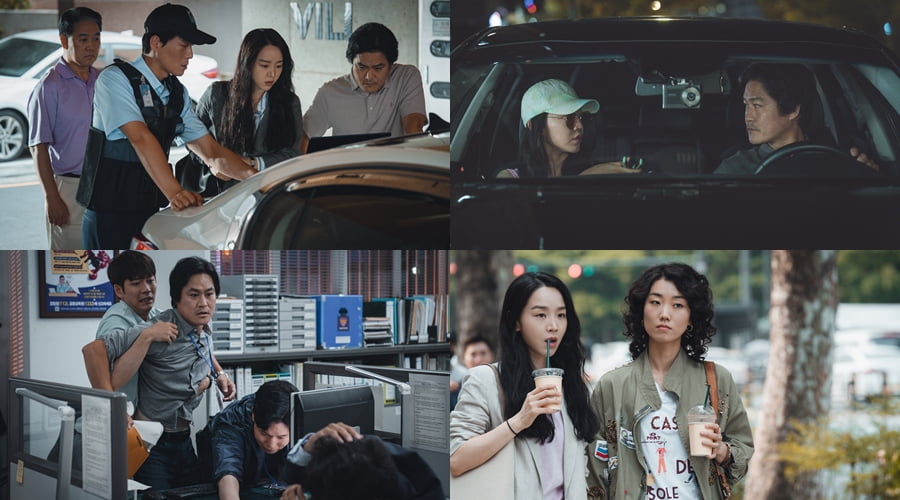 The movie 'Target' (director Park Hee-gon) released four types of Chemisteel.
'Target' is a thriller that contains the suspense in the daily life of Soo-hyeon (Shin Hye-seon), who became a target of crime through second-hand trading. Talented actors from Shin Hye-seon to Kim Seong-gyun, Kang Tae-oh, and Lee Ju-young appear.
The steel, which contains the cooperative chemistry between Soo-hyeon and Detective Joo (Kim Seong-gyun), who run here and there to find traces of the criminal, makes us look forward to the chemistry between the two that cannot be missed even for a moment. Here, hundreds of cybercrime cases are reported every day, which is a headache, but the collaboration between the veteran detective main and the new detective Na, who are passionate and united to find the criminal, will bring another dramatic fun to the story.
The stills of Soo-hyeon and Dal-ja (Lee Joo-young), who can guess their relationship beyond work colleagues who support each other anytime, anywhere, add pleasant fun. 'Target', which unveiled four types of chemistry stills with colorful breathing, is expected to captivate audiences of all generations as a unique thriller this summer.
The movie 'Target' is scheduled to be released on August 30th.
Photo courtesy of Plus M Entertainment
Reporter Ha-neul Lee, Ten Asia greenworld@tenasia.co.kr