MOVIE
Movie 'Concrete Utopia' recorded 1.54 million viewers in the first week of release... 1 at the box office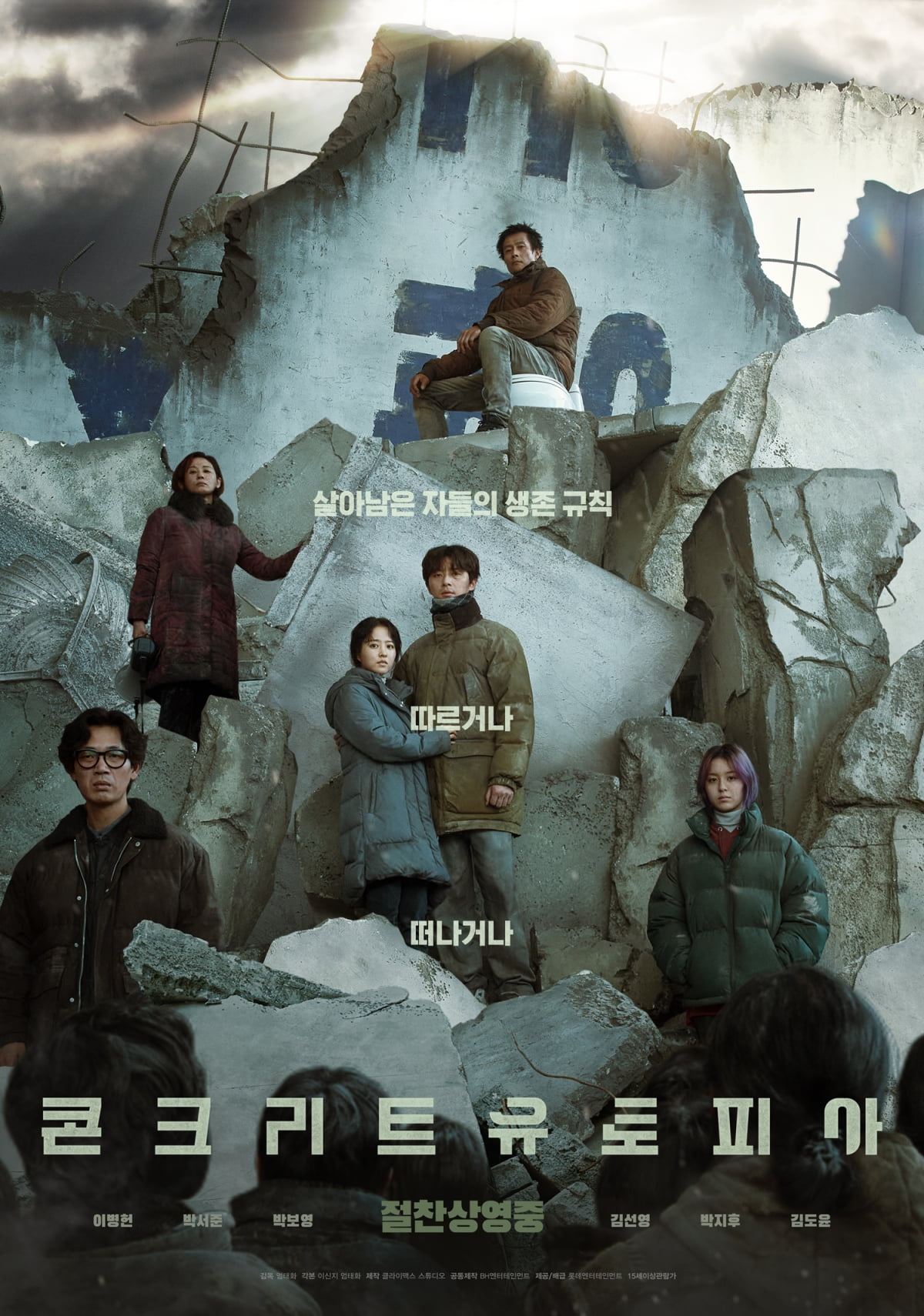 The movie 'Concrete Utopia' (directed by Uhm Tae-hwa) topped the box office.
According to the movie theater ticket integrated computer network on the 14th, 'Concrete Utopia' attracted 1,129,732 people from the 11th to the 13th, and recorded a cumulative audience of 1,546,261 in the first week of release.
In second place was 'Smugglers' (director Ryu Seung-wan), which mobilized 425,439 people and recorded a cumulative total of 4.35 million. The third place was 'Elemental' (director Peter Sohn) with a cumulative total of 6.64 million with 192,837 people, and the fourth place was 'Unofficial Operation' (director Kim Sung-hoon) with 125,442 people with a cumulative total of 980,000 people. Dead Reckoning PART ONE' (director Christopher McQuarrie) mobilized 61,262 people and recorded a cumulative total of 3.96 million.
'Concrete Utopia' is a disaster drama depicting the story of survivors gathering in the only remaining imperial palace apartment in Seoul, which was devastated by a major earthquake. It is well-received as a new world of disaster films for its unique world view, various sights, realistic human groups, and actors who perfectly expressed it.
Right after its release, the actors' explosive performances and high-quality workmanship have caused a sensation, and it is regarded as a 'must-see movie in the theater'. Even in the second week of release, the ticket sales rate is adding momentum, so it is expected to continue its upward trend in celebration of the Liberation Day holiday.
Reporter Ha-neul Lee, Ten Asia greenworld@tenasia.co.kr