MOVIE
Animation 'Dream Song 2', 'Ice Age' and 'Toy Story' producers united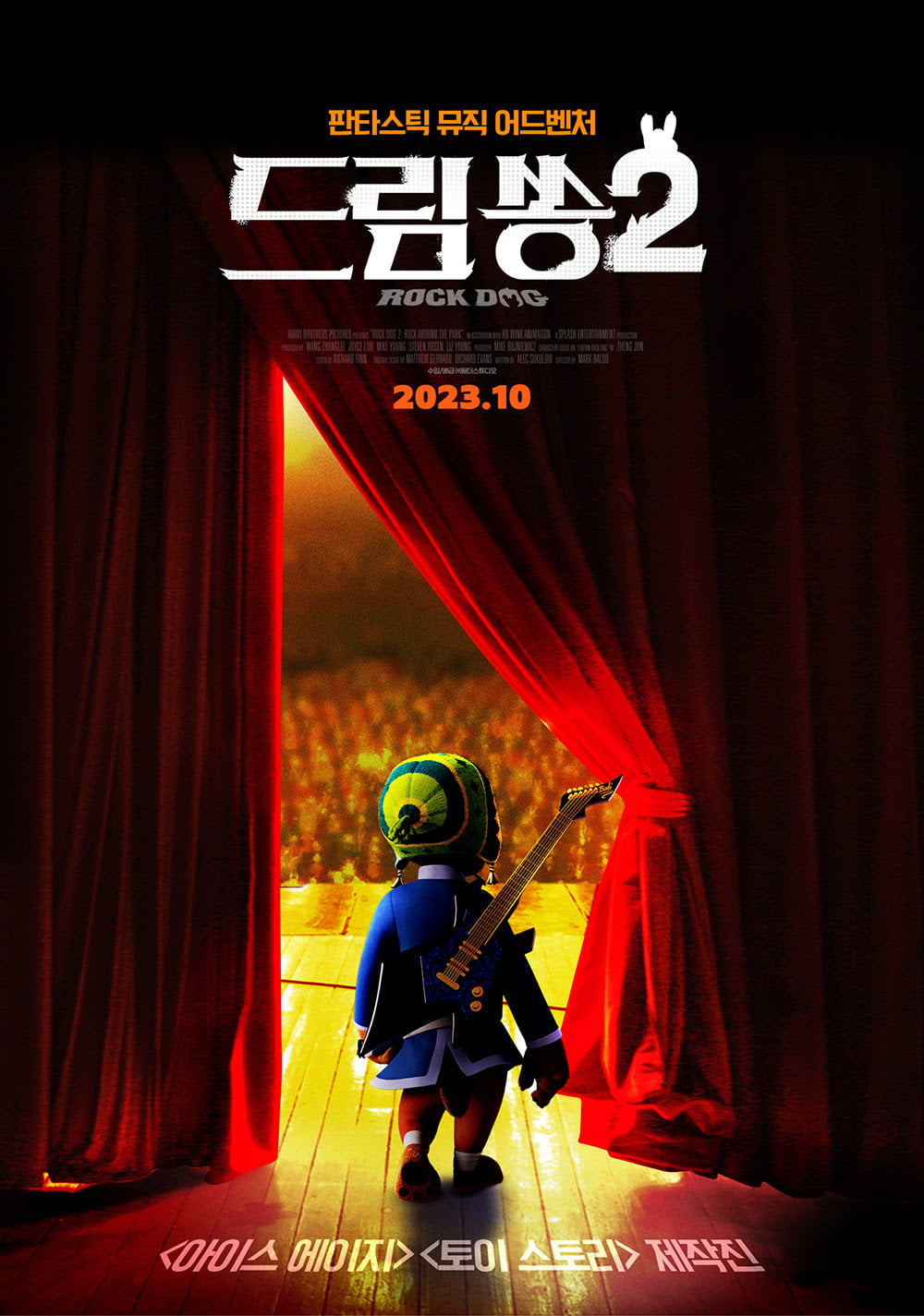 'Dream Song 2' (director Mark Baldo), the second part of 'Dream Song' released in 2016, confirmed its release in October and released a teaser comeback poster.
The movie 'Dream Song 2' is a fantastic music adventure that contains the global concert tour of 'Buddy' and his band 'True Blue', who became stars in their hometown of Snow.
The first episode, 'Dream Song', contains the exciting fantastic music adventure of 'Buddy,' a puppy who sings dreams, and received support from family audiences, such as recording No. 1 at the box office for animation during the Chuseok season when it was released.
Mark Baldo, an animation director with 30 years of experience who came from the famous animation company 'Dreamworks' and left a global impact through 'Ice Age' and 'Puss in Boots', wrote 'Toy Story' and 'If food falls from the sky' ' Music director, 'Monster Family 2' producer, and 'Super Sonic 2' production crew, veteran animation crews all came together.
This movie is expected to capture the hearts of not only children but also family audiences on a larger scale, including a world tour that takes place in a splendid city, leaving the village of snow, the hometown of 'Buddy'. In addition, the characters of 'Buddy' and 'True Blue', the main characters of the first part, and the world-renowned producer 'Lang' and the charming top star 'Little Foxy' will be added in the second part to make the play even richer.
The released teaser comeback poster arouses curiosity with the appearance of 'Buddy', a vocal member of the band 'True Blue' and the main character of 'Dream Song 2', looking at the audience from behind the curtain.
The movie 'Dream Song 2' is scheduled to be released in Korea in October.
Reporter Ha-neul Lee, Ten Asia greenworld@tenasia.co.kr