MOVIE
Director Hayao Miyazaki's new film 'The Boy and the Heron' to be released in Korea this year
New works by Hayao Miyazaki, who directed animations such as 'Howl's Moving Castle', 'Red Pig', and 'Kiki's Delivery Service'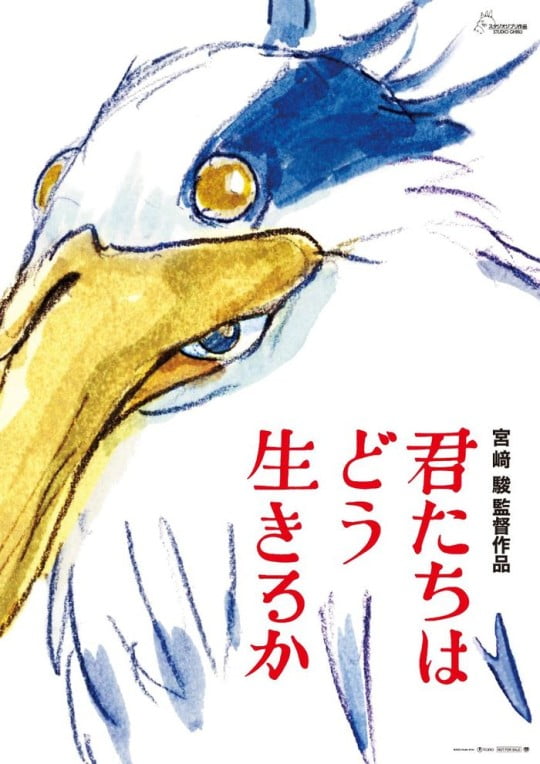 Japanese animation master Hayao Miyazaki's new work 'The Boy and the Heron' has been confirmed to be released in Korea this year. Megabox, which is in charge of distribution, is coordinating details with the goal of opening the film in Korea this year.
The animated film 'The Boy and the Heron' is the directorial work of Hayao Miyazaki, who is the de facto head of Studio Ghibli and has a worldwide reputation, 10 years after 'The Wind Rises'. It ranked first at the box office in the first week after its release in Japan in July, and in 17 days, the number of cumulative audiences exceeded 3.05 million, and ticket sales reached 4.693 billion yen.
Previously, Studio Ghibli attracted attention by not conducting any pre-promotional and marketing work in preparation for the Japanese release of 'How Will You Live'. Megabox also said that in the process of discussing the domestic distribution of 'How Will You Live', it pays attention to the high topicality of this work as well as the meaning of introducing a new work by a master.
An official from Megabox said, "Hayao Miyazaki is a living legend in the animation world that is attracting attention not only in Asia but also in North America and Europe. It is an honor to be able to introduce the new work of the master to the domestic market," he said.
Reporter Ha-neul Lee, Ten Asia greenworld@tenasia.co.kr