MOVIE
Yoo Hae-jin, actor of the movie 'HoneySweet', "I miss pure love even though it's dull now"
Interview with Yoo Hae-jin, actor of the movie 'Sweet Sea'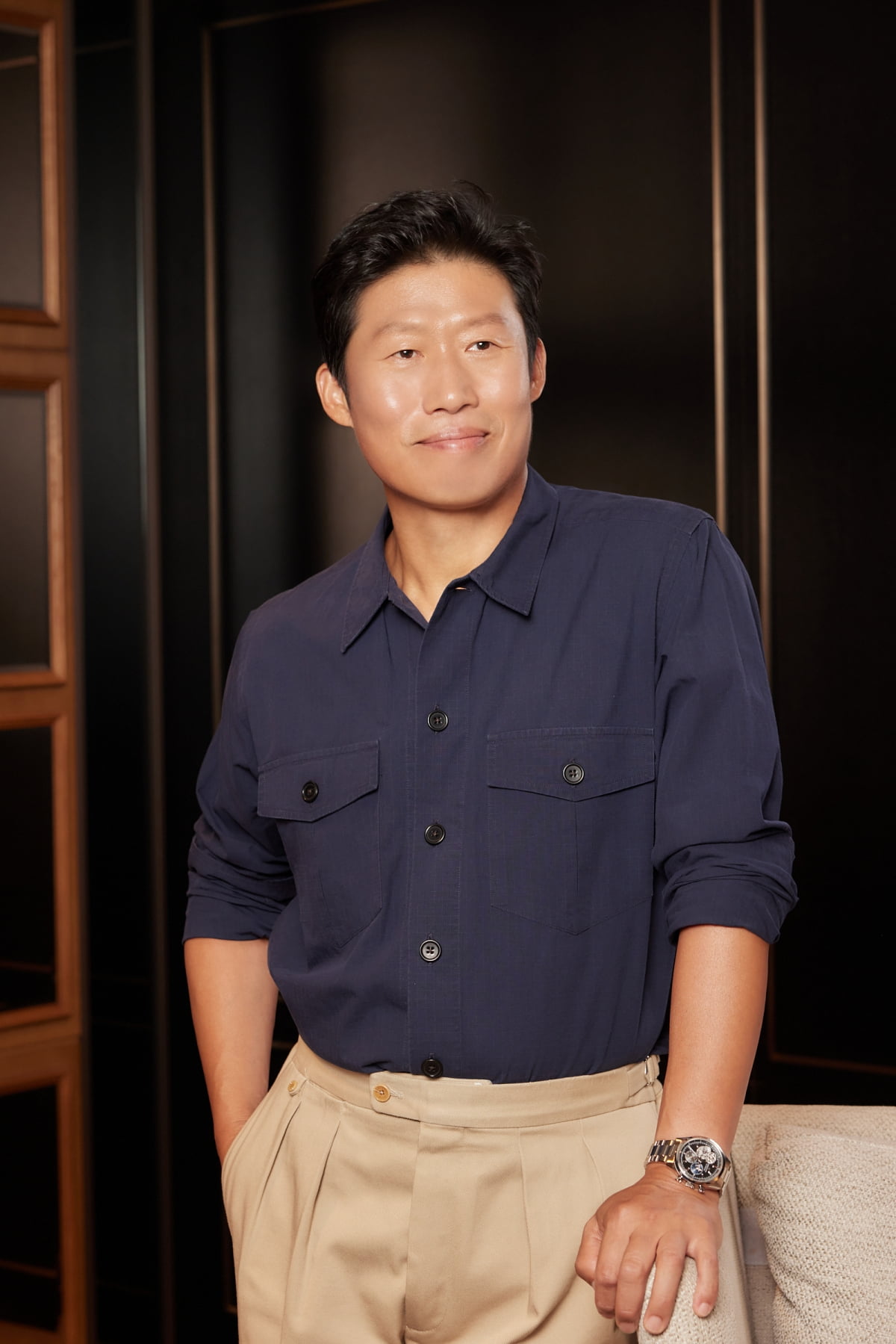 Yoo Hae-jin, an actor in the movie 'HoneySweet', commented on what he thinks of love.
On the morning of the 9th, Yoo Hae-jin started an interview with the movie "HoneySweet" (director Lee Han) at a cafe in Samcheong-dong, Jongno-gu, Seoul.
'HoneySweet' is the story of a genius confectionery researcher Chi-ho (Yoo Hae-jin) who only knows about sweets, and the world's optimistic Il-young (Kim Hee-seon) who only knows about going straight. Actor Yoo Hae-jin is a confectionery researcher with a genius sense of taste who knows how to develop addictive tastes, and plays the role of 'Chi-ho', an extreme introvert who only knows home, tea, and research institutes.
In the play, Chi-o is a J-type human who deliberately carries out a set schedule. Regarding this, Yoo Hae-jin said, "I don't seem to live a planned life. It's not like, 'When will I see you?', but I often improvise," revealing that he is an INFP.
In 'HoneySweet', a high-level drive-in theater scene also appears. Yoo Hae-jin explained, "There was a lot of NG. I was worried a lot before that. I thought it would be fun if I did good cinematic editing, or it could be awkward. I think it was a day when I laughed happily."
Regarding the exposure in that scene, "There are parts that were more actively exposed. Originally, there were parts that were not exposed that much. I think I can see it. I think the pants go down and I think it's better to live. I heard that the good memories could be more salty. He said," and laughed.
When asked what kind of work he wanted 'HoneySweet' to be drawn, he said, "Didn't you say (at the production briefing) that it was like the adult version of 'Shower'? Isn't it? They seem to be pure people. I thought a lot about whether meeting and blooming love would be well portrayed. It was burdensome to lead this movie with love alone. I think it was a work that needed laughter more than other works." talked
Actor Yoo Hae-jin asked if he had ever felt a love as pure as 'Chi-O', and he said, "I felt that kind of love when I was in my 20s. Doesn't all love start with a bang? If we break up, don't you feel like calling again?" He continued, "I think I've become very dull now. I miss the old days very much. Will there be such a trembling?"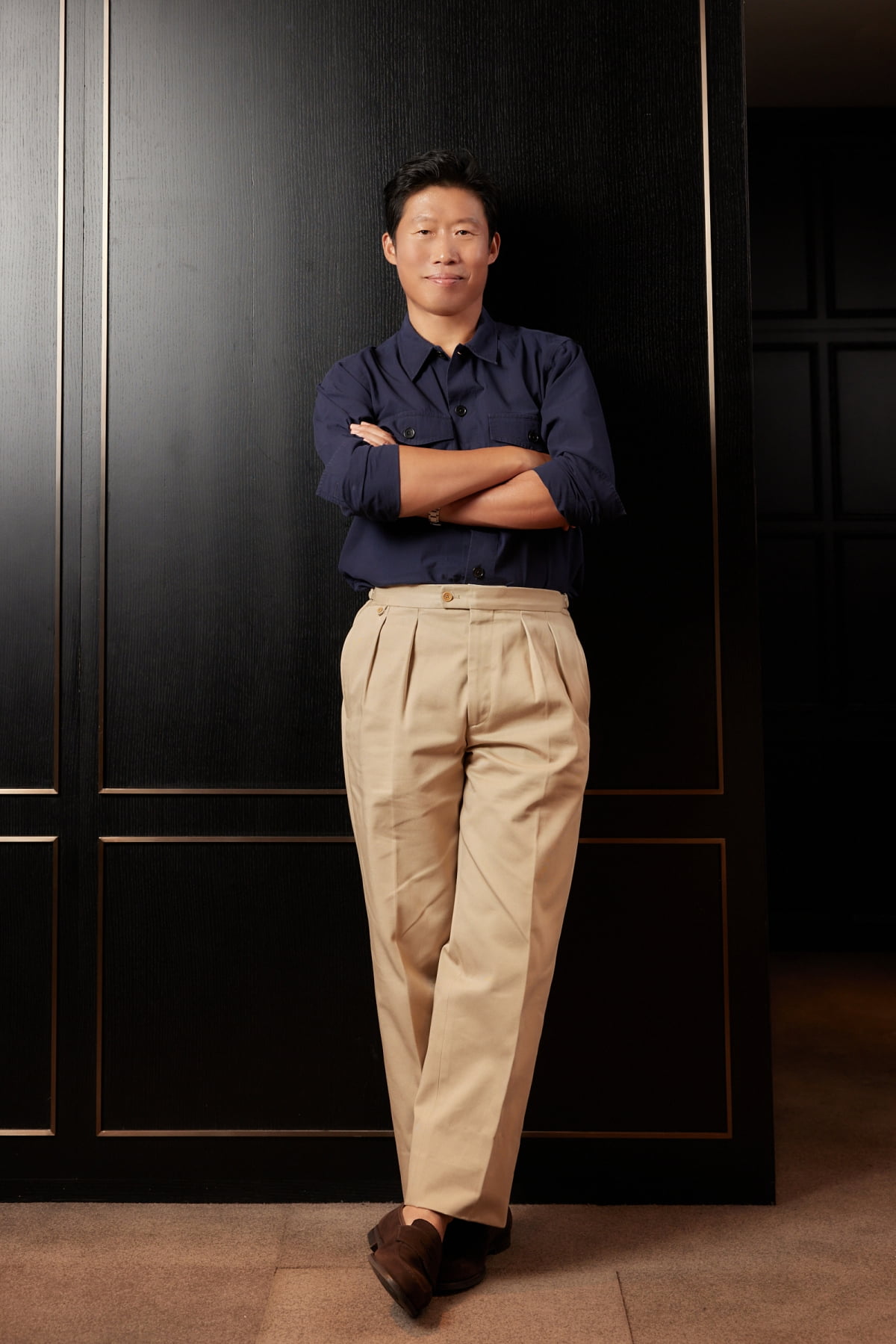 As much as 'HoneySweet' deals with love, he said, "I thought a lot about missing something pure. I felt a lot of things like 'shower', wanting to hold hands by the stream, 'sweet'. Chio is a person who doesn't fit into society well. Isn't it? How great is the love that came to that person? When I went into the crowd at the scene of our first breakup, I cried a lot that day, "he revealed behind the scenes of the filming.
Then, "In the fingerprint, it was written, 'Standing blankly while watching Ilyoung disappear into the crowd'. I tried to think of Chio, so I couldn't catch it and thought it would be amazing. I thought it would be nice if the scene was written a little longer. That was one of the saddest scenes. It's one," he said honestly.
Lastly, regarding the necessity of middle-class films, "Of course, I think that the big films should have done much better. To be honest, I thought it would be nice if our films ranked second or third. If only the big films do well, we will continue to do well. The same movies are also an investment, and there seems to be a variety of people watching. Small stories are also made again, so the audience doesn't get bored. I think 'not a blockbuster' is also important. Even people who don't want to see a blockbuster I hope it will be a movie that you can watch more comfortably than a work that makes you thump, and you can have a draft beer after watching it."
Then, he said, "Since the movie market and theaters are not in a good situation, I think it will be a happy work if I pass the break-even point well. These days, that seems to be a big greed."
The movie 'HoneySweet' will be released on August 15th.
Photo courtesy = Mindmark Co., Ltd.
Reporter Ha-neul Lee, Ten Asia greenworld@tenasia.co.kr