MOVIE
The movie 'HoneySweet' summons Rocco from his fresh and childish days
'Sweet Sea' will be released on August 15th
Yoo Hae-jin's unfamiliar face and eyes
Lee Han's directing breaks social conventions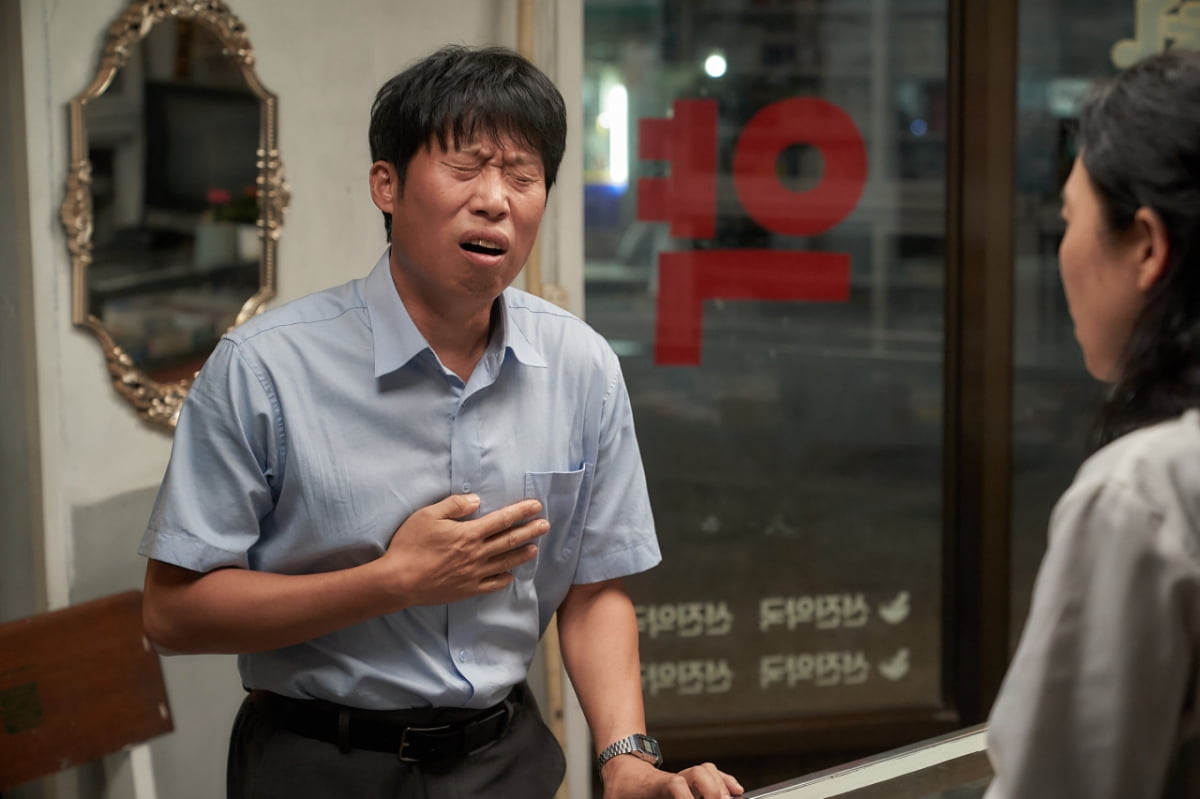 In the early 2000s, Korean films were at their heyday for sweet and bloody romance and romantic comedies. Among them, romantic comedies such as 'My Sassy Girl' (2001 / director Kwak Jae-yong), 'My Tutor Friend' (2003 / director Kim Kyung-hyung), and 'Purpose Of Love' (2006 / director Han Jae-rim) have male and female protagonists with completely different personalities. It captured the process of meeting and quarreling. A structure in which two people who repeated misunderstandings fall in love in the end. The rocco genre, which is fresh and childish, and makes you laugh out loud, has disappeared, leaving those days behind. Instead, a crime noir film full of bullets and revenge took root in the Korean film industry.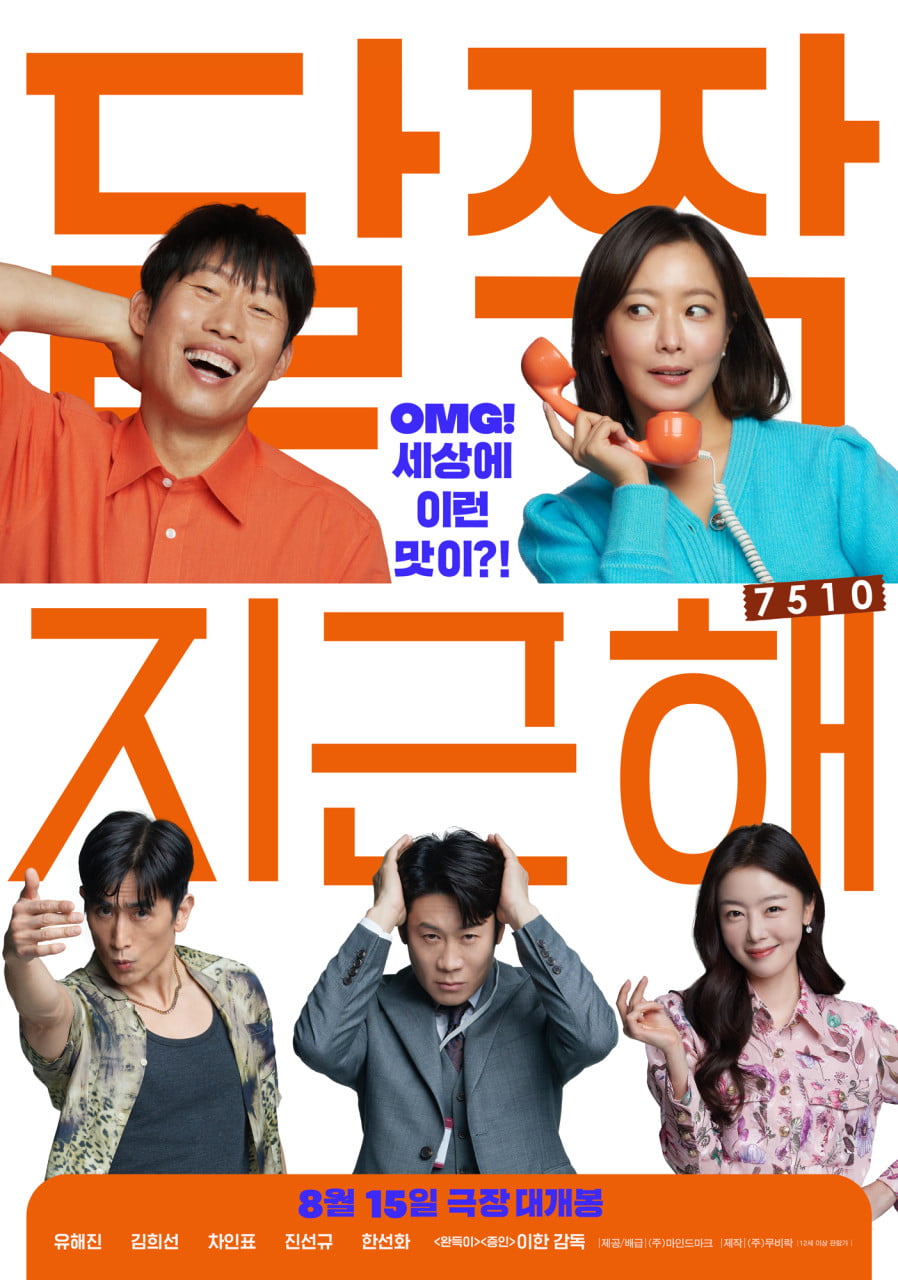 'HoneySweet' (Director Lee Han), which will be released on August 15, evokes nostalgia for those who miss the Rocco genre and is enough to fill the deficiency in the meantime. The film tells the story of Il-young (Kim Hee-seon) intervening in the life of Chi-o (Yoo Hae-jin), who moves according to precise figures. Yoo Hae-jin, who is challenging the romantic comedy genre for the first time since his debut, projects the sweet eyes he has been hiding on the screen.
Yoo Hae-jin, who debuted in 1997, starred in the films 'The War Of Flower' (2006), 'Jeon Woochi: The Taoist Wizard' (2009), 'The Unjust' (2010), '1987' (2017), and 'Confidential Assignment' (2017). ), 'Intimate Strangers' (2018), 'SPACE SWEEPERS' (2021), etc. A three-dimensional actor who crosses genres and shows an expanded world. In particular, in the movie 'The Night Ow', released in 2022, he played King In-jo, an unknown insider, and expressed the coolness hidden between good eyes, and was well received.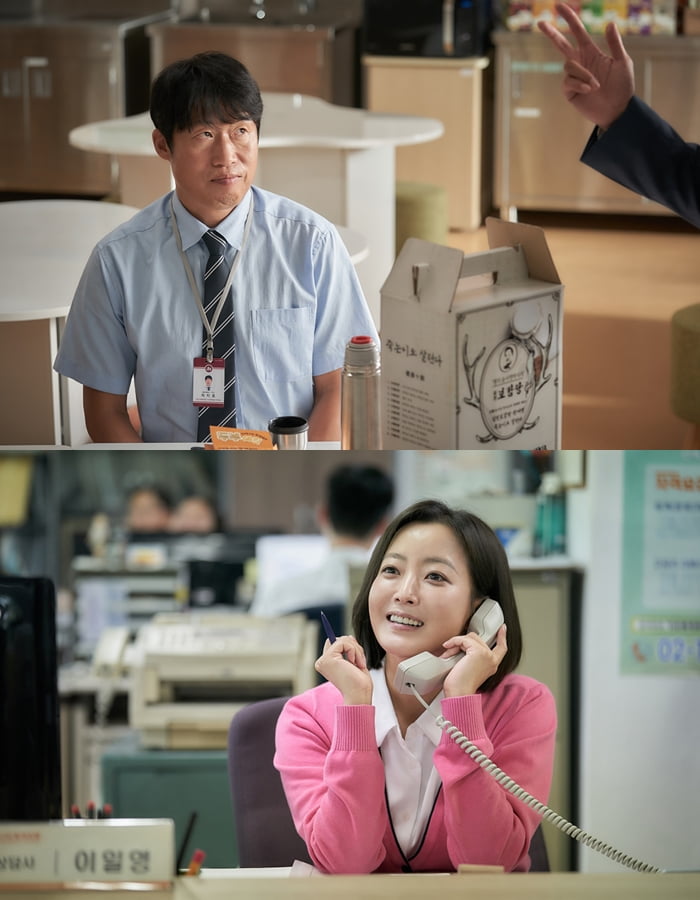 Yoo Hae-jin, who shows unfamiliar faces in each work, also tries acting transformation in 'HoneySweet'. Yoo Hae-jin shows the innocence of a young boy trapped in his own world and the process of building up multiple layers of deep emotions expressed as emotions escalate. Chi-o, played by Yoo Hae-jin, is a researcher at a confectionery company, and hates going outside of the set routine. The first scene of the movie begins with the clocks on the table telling the time and Chi-O waking up.
On the other hand, Il-yeong (Kim Hee-seon), a single mother raising a child alone, is a bold and lively person who has nothing to cover. It is also seen as a faceless figure who went to the capital to pay back money, saw a job, and decided to get a job at once. Kim Hee-seon, who plays the role of Il-yeong, expresses her true feelings without hesitation. In the play, Chio's opposite tendency is further highlighted by Ilyoung.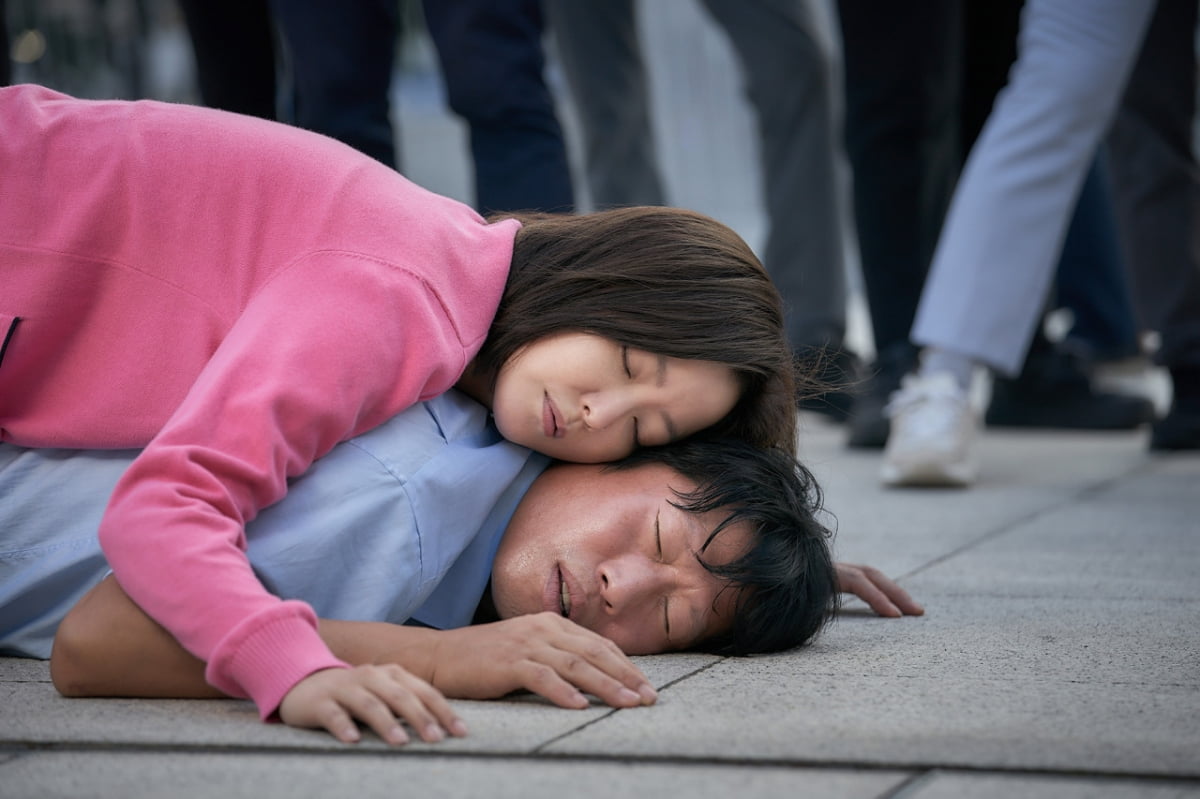 The meeting between the two is rocky from the beginning. Chi-o visits Capital on behalf of his older brother, who is prone to accidents and gambling. He covers the ears of the child so that the child cannot hear the man on the phone swearing in the capital, or plays a joke that makes him laugh. Ilyoung falls in love at first sight with such an innocent appearance. However, Ilyoung's interest is only burdensome to Chio. Chi-o gives the parking registration ticket to Il-yeong, who flirts with her flirting comments. Il-yeong slips down the stairs and falls down the stairs.
To Chi-O, who has lived a life like climbing stairs one by one, a woman like Il-Young falling down the stairs at once would be chaos itself. The cracks in Chi-o's daily life grow out of control, and people around her notice these changes at once. Older brother 'Seok-ho' (Cha In-pyo) fears that his docile younger brother will change when he notices the feelings of love, and 'Byeong-hun' (Jin Seon-gyu), president of a confectionery company, fears that the talented person who develops the company's core products will give up and leave the company. It's a pain in the ass. Chi-O, who was spinning the treadmill, does not move at regular intervals and shows a new path, and everyone is not happy.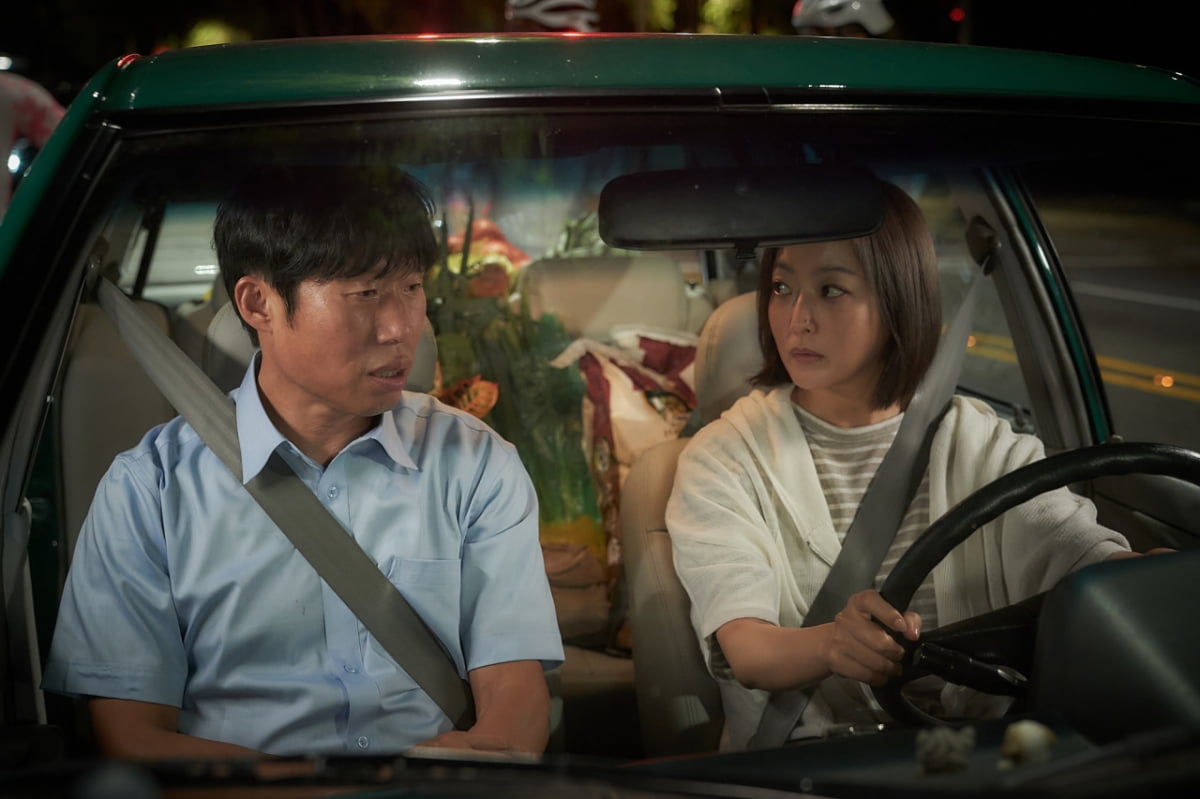 Chi-O and Il-Young slowly permeate each other's daily lives and put their puzzle pieces together. Worried about Chi-o's condition, Chi-o's health worsens from eating only snacks, so the company gives her a vacation, so she spends more time with Il-young. Instead of snacks, going to a gimbap restaurant or eating hearty home-cooked meals made by Ilyoung increases the small but small happiness. If the taste that Chi-o used to know was sweet like a cookie, she came to know the sweet taste of everyday life while spending time with Il-young. Chi-O, who has come to know love for the first time, goes to the pharmacy and tries to find out the true nature of emotions, or shows a clumsy attitude that doesn't know what to do. Chi-o, engulfed in chaos in front of unanswered love, is portrayed as a young man who has just awakened to love, waiting in front of Il-yeong's house.
'Sweet and Sweet' shows an attempt to create a love that generations can sympathize with without limiting love by putting a frame of middle-aged love on it. Director Lee Han, who was in charge of directing, said at a press conference, "I wanted to express something that people of the same age can sympathize with and move their hearts."
Through his previous works 'Punch' (2011), 'Thread of Lies' (2014), and 'Innocent Witness' (2019), he showed an attitude of trying to break through social conventions and take a round view of the angular world. 'HoneySweet' also expresses a warm gaze by arranging the characters covered with a kind of frame. Chi-O, who doesn't get along well with others, Il-Young, who raises a child without a husband, and Seok-Ho, who doesn't earn money by working properly. Director Lee Han made characters with a deficiency somewhere full of charm, not shabby or needing to be taken care of.
In the play, whenever Chi-O looks at someone, he is misunderstood as if he is glaring at someone, which coincides with what director Lee Han is trying to say. The comical situation where 'looking at' turns into 'glaring at', like the line "It's only visible to crooked people", is not just a movie problem. The conventional wisdom of society and the people around them who see Chi-O and Il-Young's love as something that is not universal and abnormal is later made to look like normal love through director Lee Han's touch.
However, the development is somewhat boring because it takes time for the dense narrative of the characters in the beginning. However, as it is based on a scenario written by director Lee Byung-hun, who directed 'Extreme Job' and 'Dream', as a writer, the unique flavor of the story adds to the fun of the play. The acting of Cha In-pyo, Jin Seon-gyu, and Han Seon-hwa, which makes the romance of Yu Hae-jin and Kim Hee-seon shine, also attracts attention.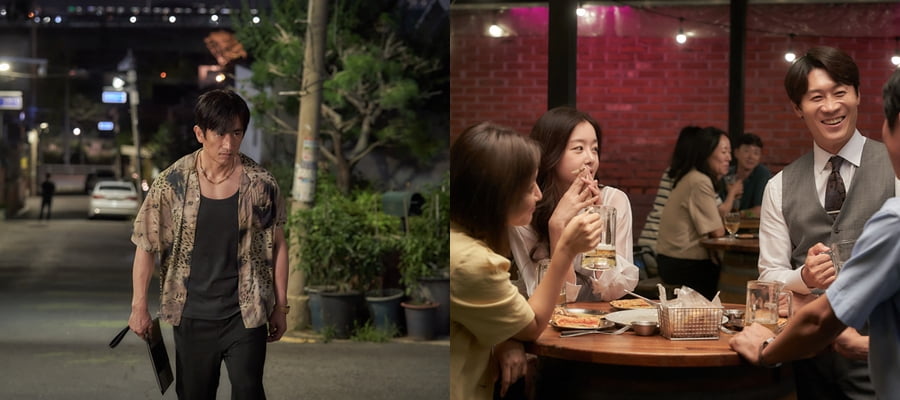 Also, harmless laughter that bursts out at an unexpected moment and empathy for the tangled reality situation. You might be surprised by the appearance of cameos while watching the movie, saying, "Oh, this actor is coming out?" Yoo Hae-jin's first romantic comedy 'HoneySweet' is expected to present the audience with a sense of fun by reappearing the romantic comedy genre that had disappeared from the Korean film industry.
The movie 'HoneySweet' will be released on August 15th. Running time 119 minutes. 12 year old viewer.
Reporter Ha-neul Lee, Ten Asia greenworld@tenasia.co.kr