MOVIE
'Concrete Utopia' is coming, a movie that captures both popularity and workability
'Concrete Utopia' opens on August 9th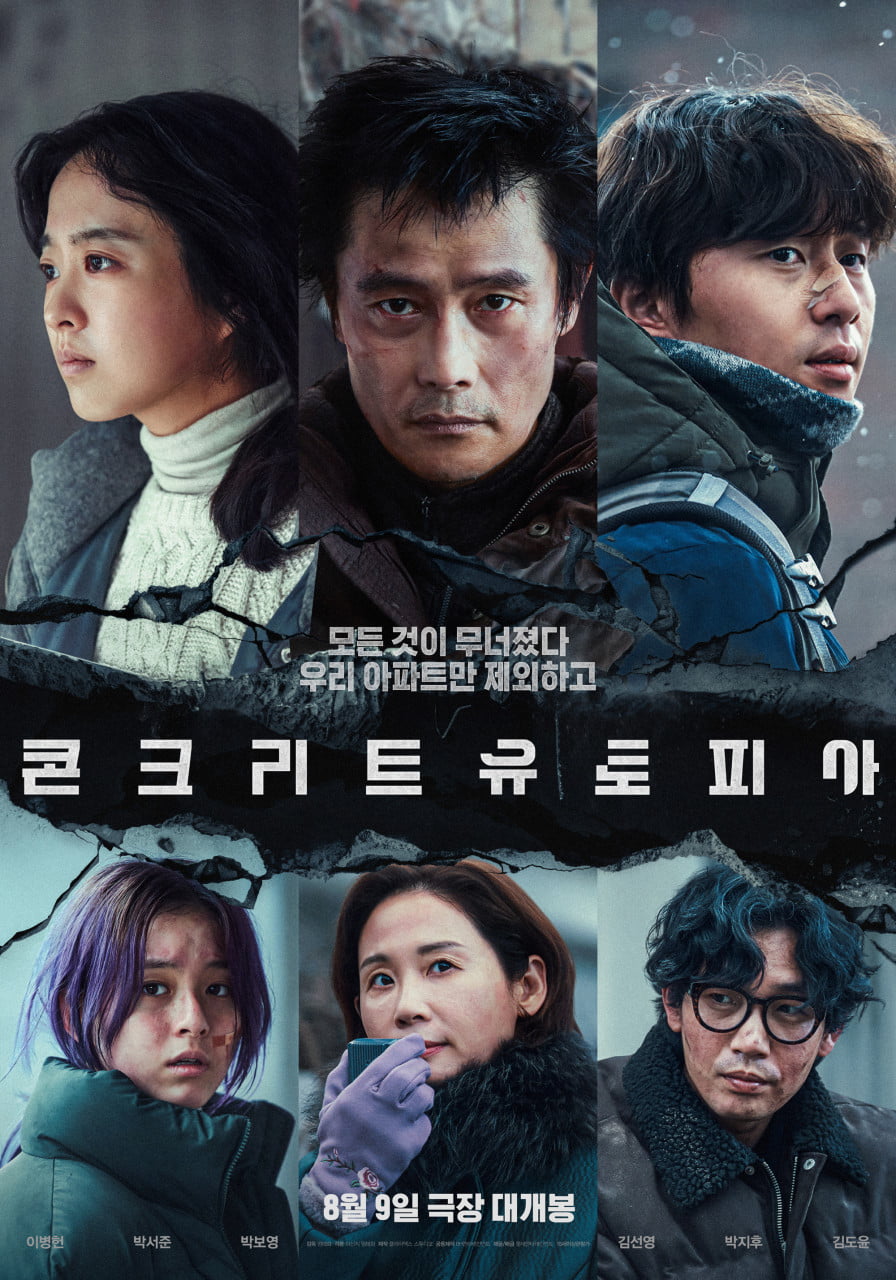 The movie 'Concrete Utopia' (directed by Uhm Tae-hwa) is released today. This work has good momentum, exceeding 178,797 copies in advance amid favorable reviews for being a film that captures both popularity and quality.
'Concrete Utopia' depicts a disaster drama depicting the story of survivors gathering at the only remaining imperial palace apartment in Seoul, which was devastated by a major earthquake. This work has been evaluated as a well-made masterpiece in many ways.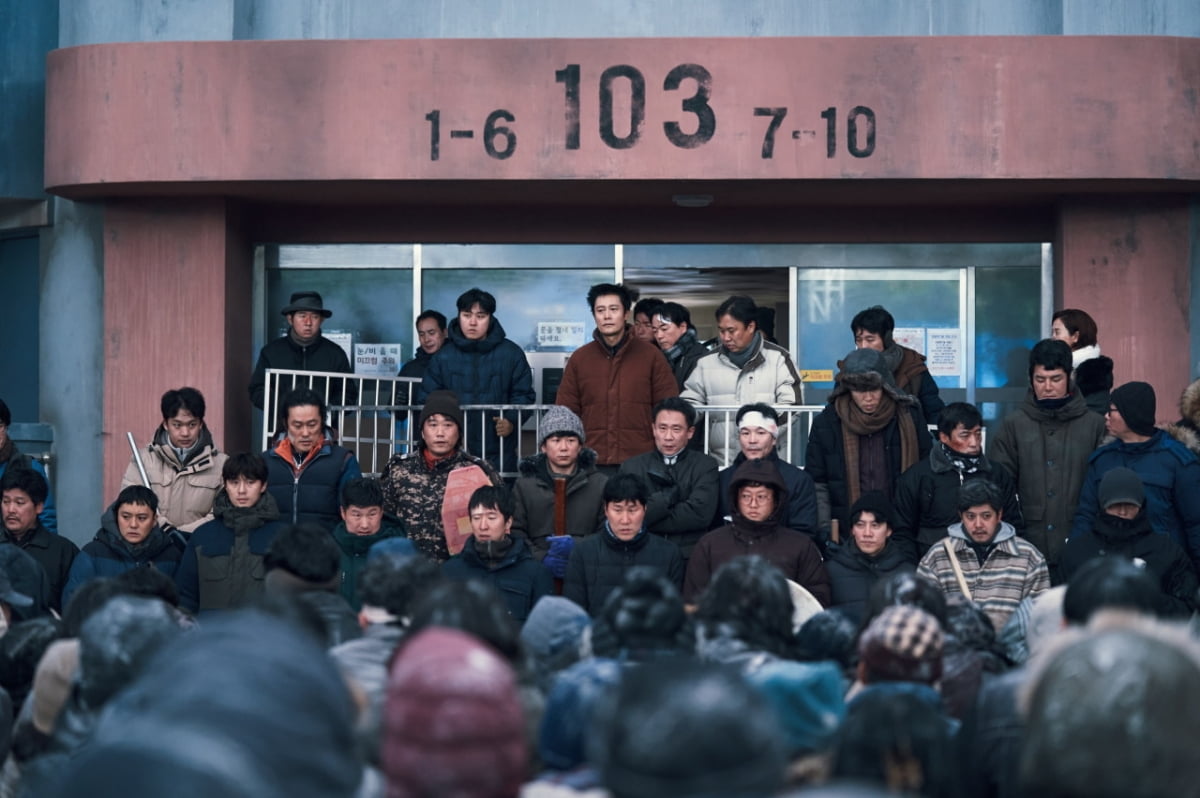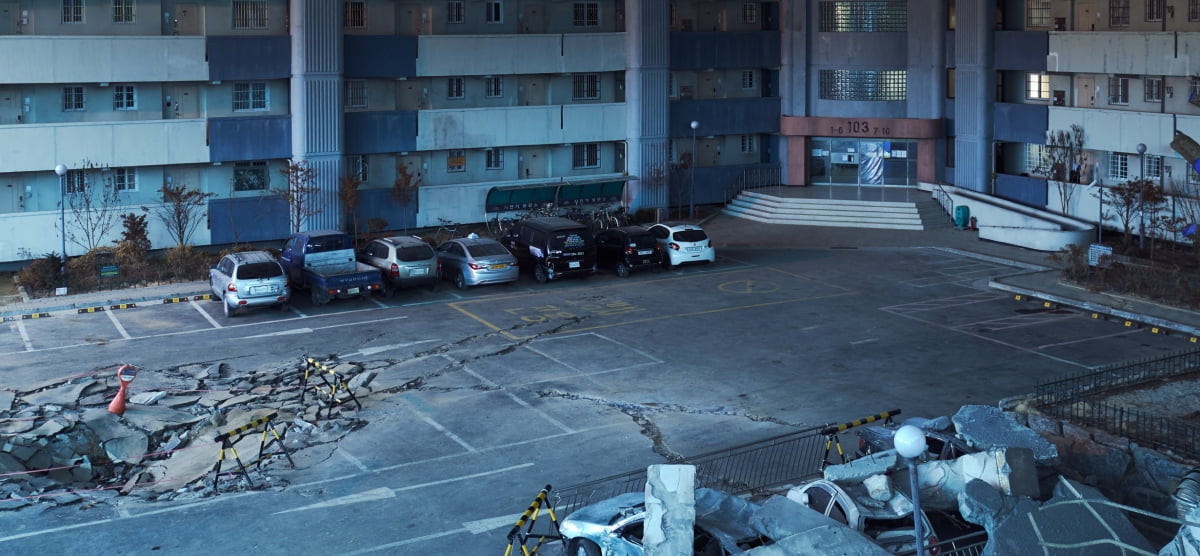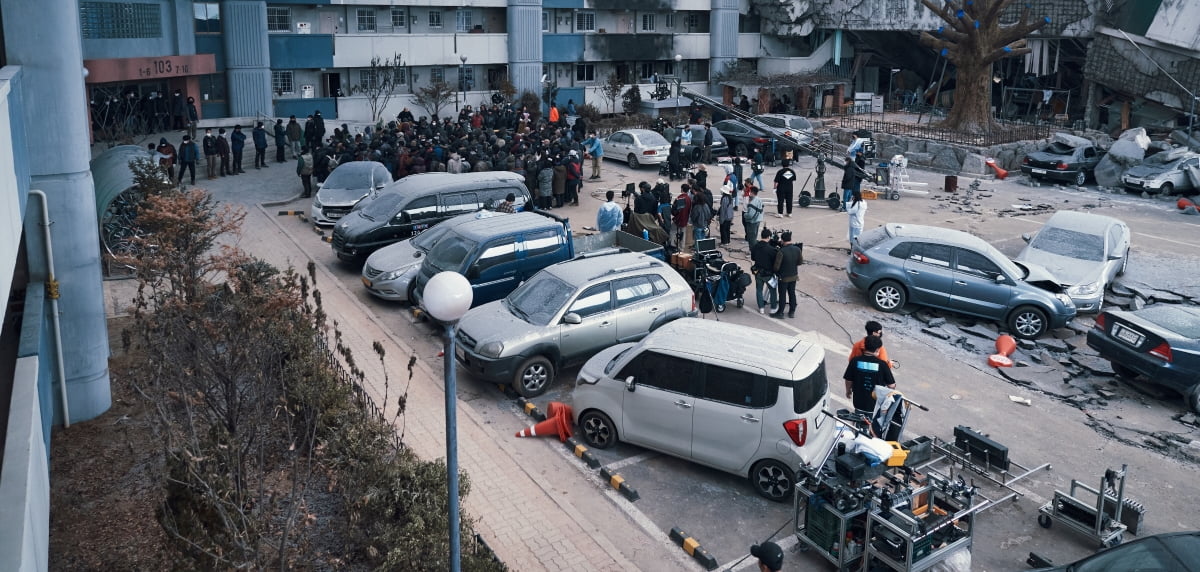 Fresh material_Realistic production
'Concrete Utopia' presents a new cinematic experience with a reality-focused production on the fresh material of an apartment that survived a massive disaster in Seoul. It started with the assumption, 'If all of Seoul collapsed, what if only one apartment survived?'
The existing disasters were differentiated through the spatial setting of an apartment. The characteristics that the setting of 'apartment' brings to Koreans are also the core theme of this film. It is a point to watch what kind of message this film will give the apartment, which is both a residence and an asset, where inclusion and exclusion coexist.
In particular, the production, which depicts Seoul and its survivors after the disaster, such as large-scale sets equivalent to real apartment construction and high-quality CG, is expected to deliver unstoppable fun.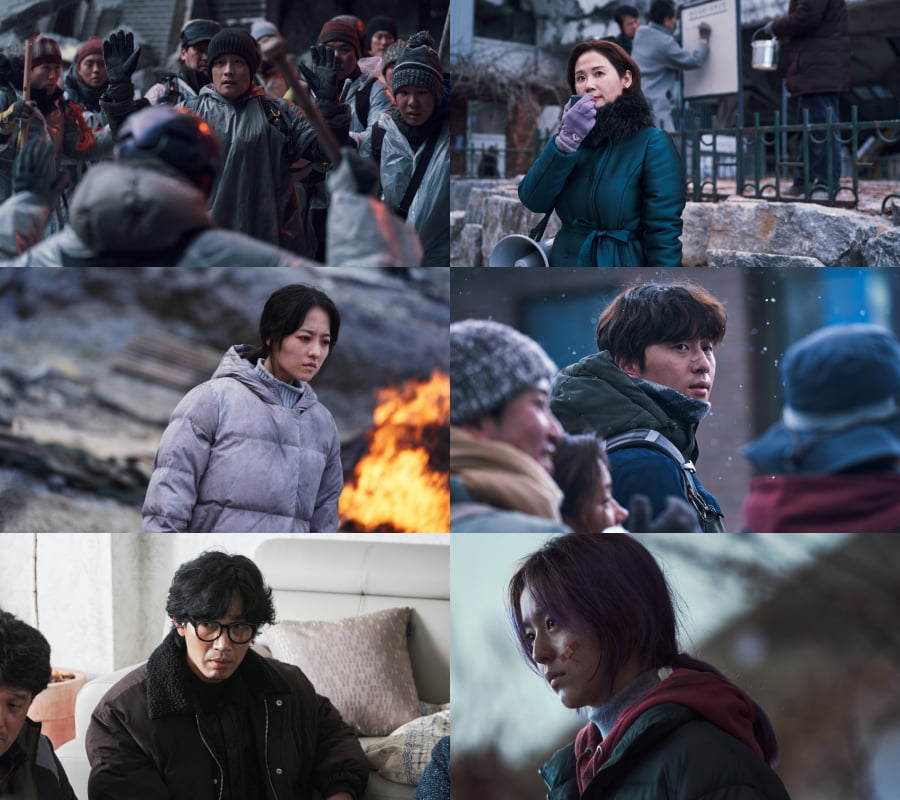 Lee Byung-hun with eyeball replacement - Park Seo-joon playing Gam Jeong-seon - Park Bo-young breaking out of his image
In addition, it is expected that the unpredictable story created by the characters to survive in extreme situations will form a tense tension and further enhance the audience's immersion. In particular, actor Lee Byung-hun, who is irreplaceable in terms of acting, is expected to surprise the audience by showing a 'new face' once again in this work. Lee Byung-hun's transformation in acting, which he had never seen before, was so surprising that he himself said, "I didn't know I had a face like this."
Here, Park Seo-joon is evaluated for charmingly portraying the emotional line that changes between the will to protect the family and maintaining humanity. Park Bo-young also showed a new atmosphere by breaking away from the existing typical image and acting.
In addition, the hot performance of actors such as Kim Seon-yeong, Park Ji-hoo, and Kim Do-yoon, who brought vitality to the characters with their own colors, is a key viewing point of 'Concrete Utopia'.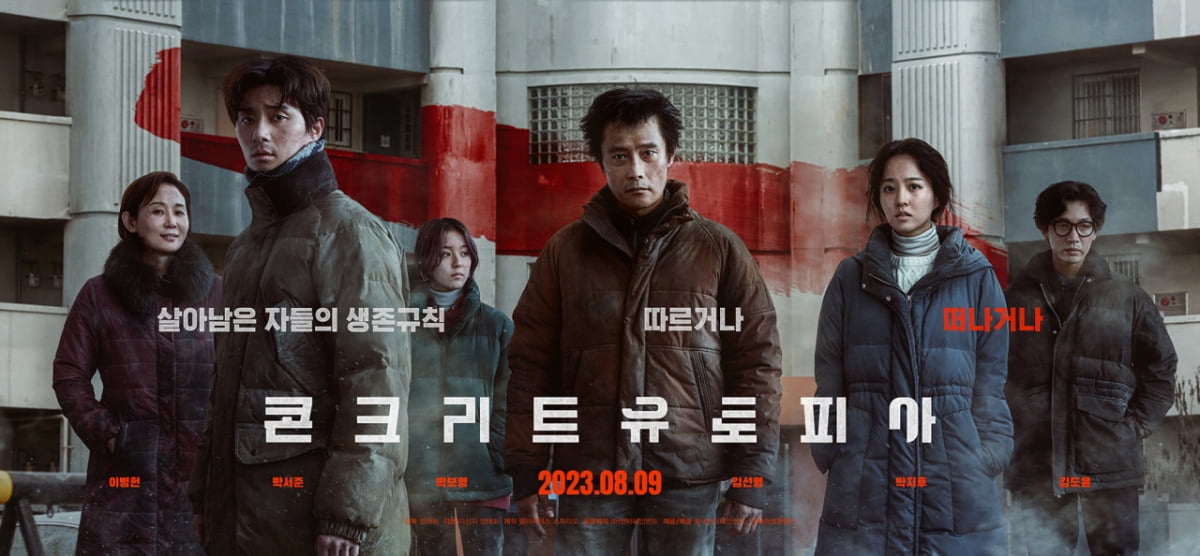 I won't miss both the popularity and the quality of the work.
'Concrete Utopia' is officially invited to the Gala Presentation section of the 48th Toronto International Film Festival, the largest film festival in North America, which is considered one of the world's four major international film festivals along with Cannes, Berlin and Venice International Film Festivals, raising expectations.
While being invited to overseas film festivals and being recognized for its quality, the critics responded that it did not miss its popularity. Following the charmingly drawn characters, it arouses curiosity about the next scene, and the humor code that is actually scattered throughout the movie has a high batting average.
In particular, director Eom Tae-hwa showed confidence, saying, "I fixed it again and again in order not to lose popularity.
Opened on the 9th.
Jiye Choi, staff reporter at TenAsia wisdomart@tenasia.co.kr