MOVIE
'Seventeen Power of Love: The Movie' opens on the 21st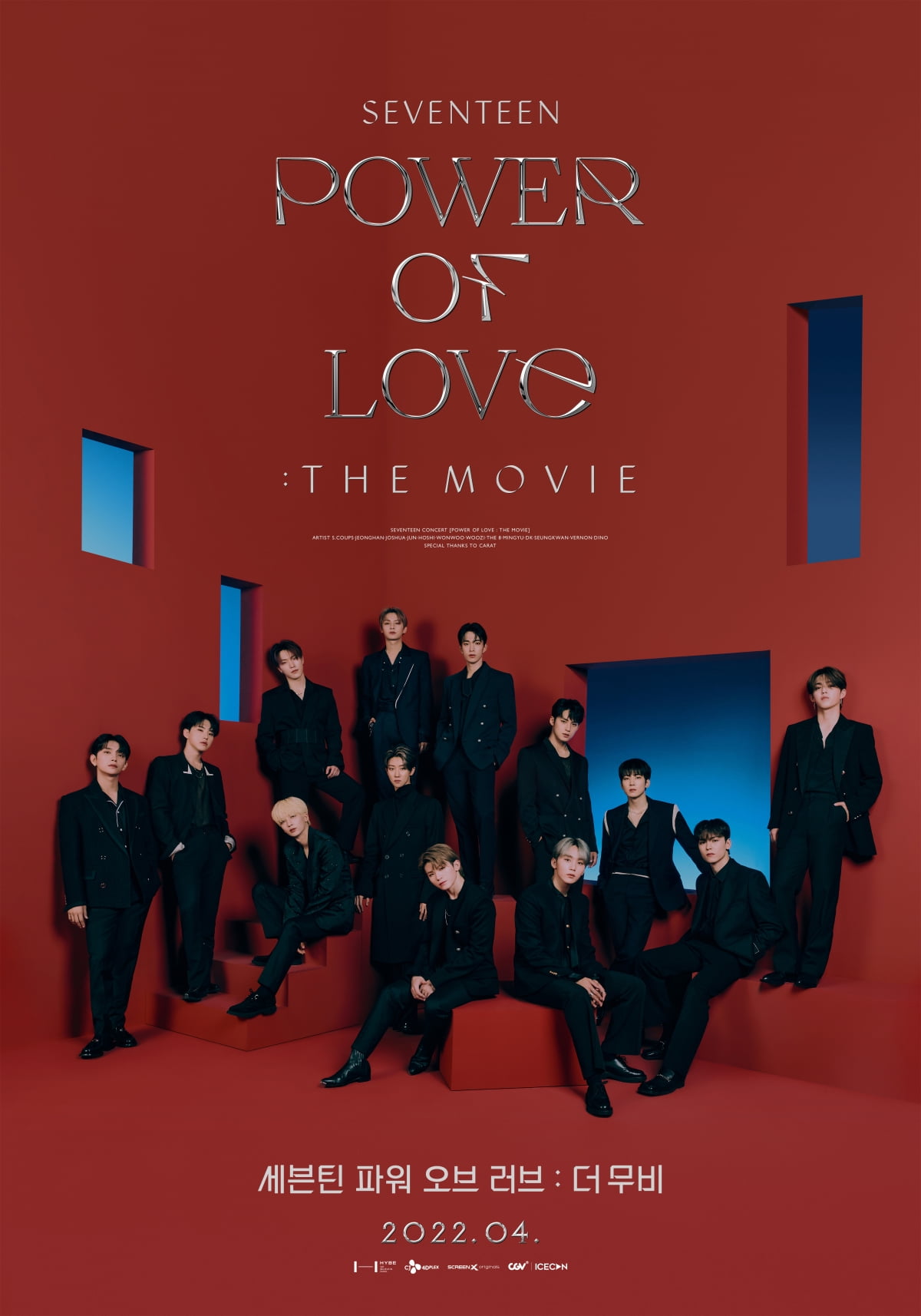 The movie <Seventeen Power of Love: The Movie>, a live concert of the artist Seventeen, who set the record for sales of a single K-pop album in two months with the 10th mini album 'FML' released in April of this year, is the first film since its theatrical release. Today, July 21st, VOD will be open.
<Seventeen Power of Love: The Movie> is a live concert performance of Seventeen, the absolute powerhouse of K-pop, who is writing a new history by achieving amazing records with each album, interviews of the 13 members who have never been seen anywhere else, various behind-the-scenes stories, etc. A movie love letter with this.
In November 2021, the live stage of 'POWER OF LOVE' held online was reconstructed into a theater version, and interviews and behind-the-scenes of 13 members that were not seen in the online concert were recreated into a richer story <Seventeen Power of Love> : The Movie>, at the time of its theatrical release, this work showed its potential by recording a score of close to 50,000, driving the N-th viewing procession with steady word of mouth. And today, with the opening of the VOD service, you will be able to see a movie containing the live performance at any time, which will thrill many 'carats'.
Since the release of their 10th mini album 'FML' in April, it sold 6.2 million copies in just two months, setting the record for a single K-pop album of all time and solidifying their position as a global K-pop leader. It will even soothe the regrets of fans who have not seen it before. In addition, with the VOD opening of 'Seventeen Power of Love: The Movie', the Seventeen concert 'SEVENTEEN TOUR 'FOLLOW' TO SEOUL' will begin today at Gocheok Sky Dome, which will be even more welcome news for fans who want to see the artist's colorful side. will be.
<Seventeen Power of Love: The Movie> contains Seventeen's splendid stages, powerful performances, various performance views, three-dimensional sound, as well as sincere and deep interviews with 13 members about Seventeen's fandom 'Carat'. It will catch you once again.
Seventeen, a global artist who is writing a new history of K-pop every time, topping the Oricon chart, a million-seller for 8 consecutive weeks, and the Billboard 200 chart for 9 consecutive weeks, <Seventeen Power of Love: The Movie>, the first film of Seventeen, will be released on July 21st. Today, IPTV (SK Btv, LGU+), cable TV VOD, Skylife, Wavve, Naver Series on, Google Play, Cinefox, etc.
Reporter Ryu Ye-ji and Ten Asia ryuperstar@tenasia.co.kr