MOVIE
Rookie director Jung Woo-sung 'Guardian', high-intensity action sequence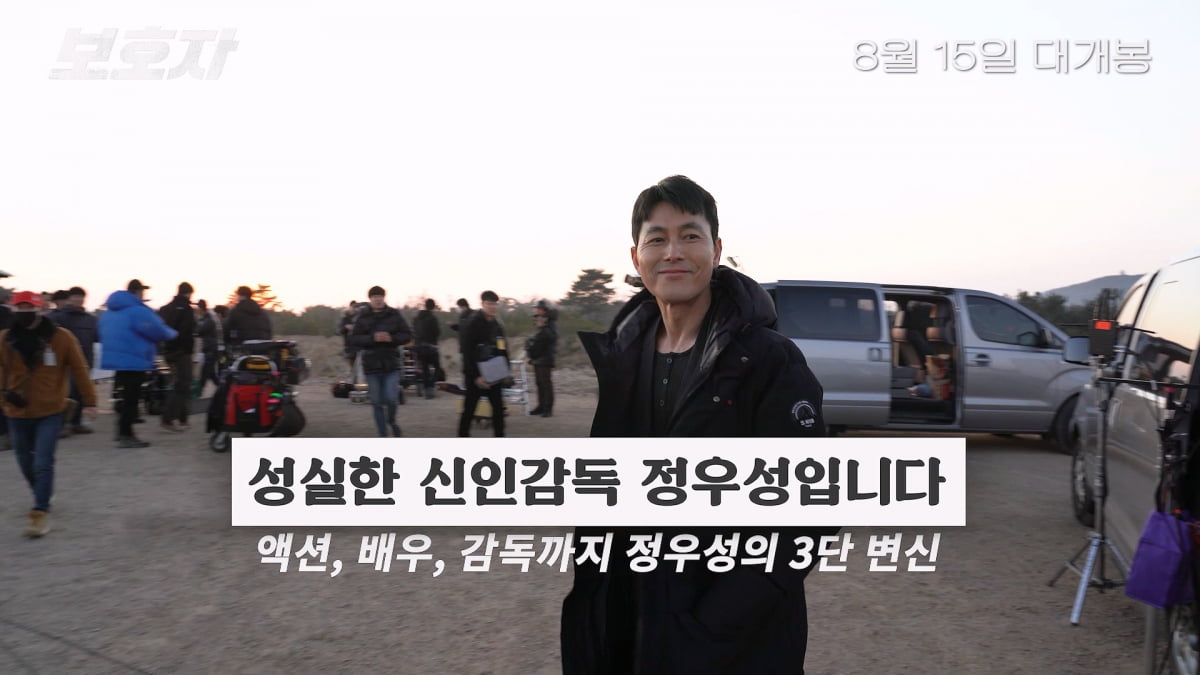 New director Jung Woo-sung, who was in charge of directing his first feature film with 'Guardian', was revealed.
'Guardian' is an action movie depicting the story between Soo-hyeok, who is released from prison after 10 years and wants to live a normal life after learning of the existence of a daughter he did not know about, and those who are targeting him.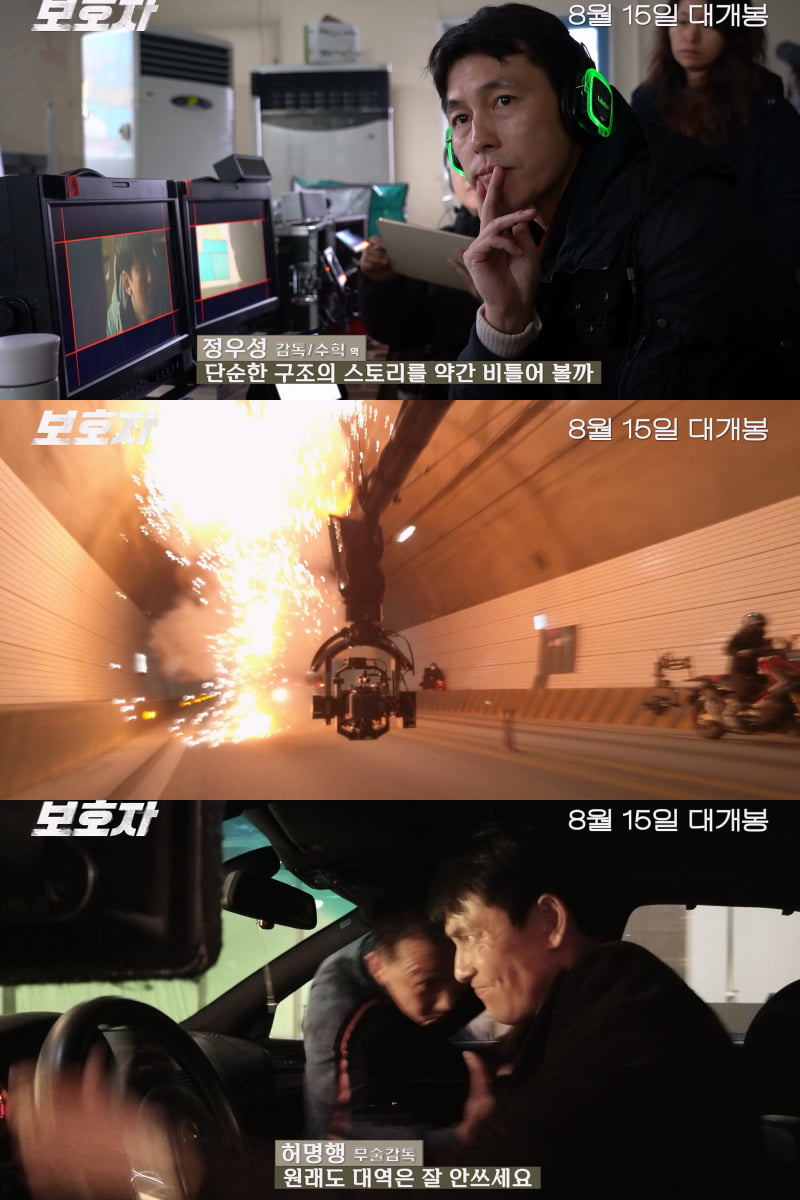 The released video draws attention by capturing the appearance of Jung Woo-sung, who plays the role of actor and director at the same time in the field. The video, which begins with Jung Woo-sung's words, "Action is a struggle of emotions," shows Jung Woo-sung's belief in action and the process of realizing an intense action sequence.
The action performances of the actors who do not hesitate and the car chasing and bombing scenes foreshadow the splendid action sequences that 'Guardian' will present. Martial arts director Huh Myeong-haeng, who worked with actor Jung Woo-sung in 'The Good, the Bad, the Weird' and 'Asura', said, "(Director Jung Woo-sung) has set a lot of concepts, such as the use of props and the visuals of the action. We will show something different from ordinary car chasing, such as nail guns and homemade bombs."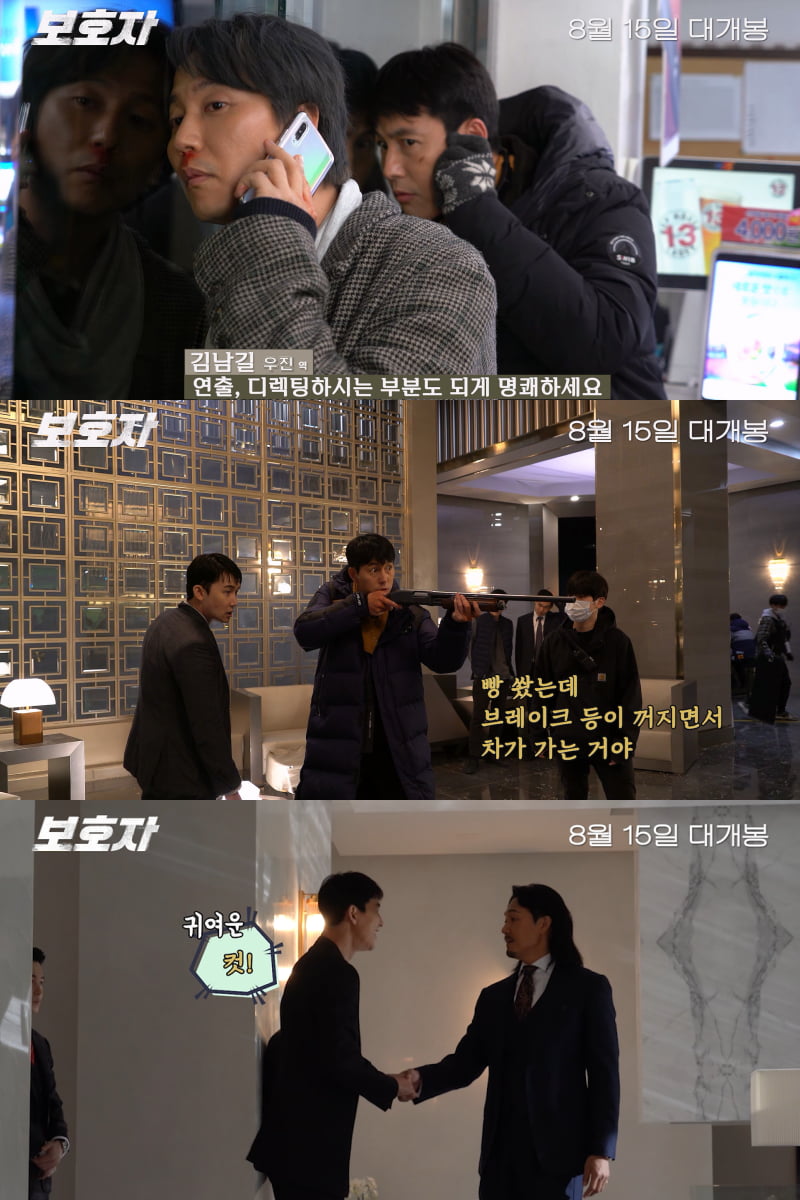 Jung Woo-sung also gave detailed directions to the actors based on his experience as an actor. Not only did he show his passion for directing by showing direct acting from action to expression, but he also boasted a friendly chemistry with the actors.
Actor Kim Nam-gil said, "The part of directing and directing is very clear. It was easy to understand what he was talking about." Kim Joon-han said, "It seems to be giving direction from an actor's point of view," and Park Yuna said, "It was cool to see a different side of myself while directing," and conveyed her impressions of working with Jung Woo-sung for the first time as a director and an actor.
'Guardian' will be released on August 15th.
Reporter Lee Ha-neul, Ten Asia greenworld@tenasia.co.kr