MOVIE
'The Moon', a movie that appeared in Korea, a sci-fi barren land
≪Lee Haneul's Long Take≫Like a long-take filming technique in which reporter Ha-Neul Lee (cum-film critic) shows the screen for a long time in one breath, he analyzes the scenes in the movie or the story of the movie in depth.
---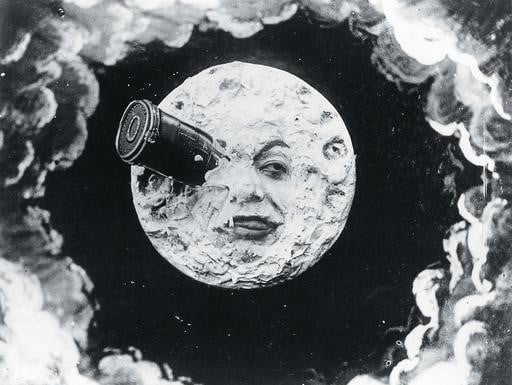 Korean SF (Science Fiction) films have a relatively short history compared to Hollywood. After the birth of film in 1895 with the Lumiere brothers' 'Arrival of the Train', the science fiction genre made its appearance outside the world in just seven years. 'A Trip to the Moon', directed by Georges Melias in France in 1902, is the first sci-fi film.
For that reason, for Korean audiences who have already followed some kind of formula with Hollywood sci-fi films, Korean sci-fi films are just films that they seem to have already seen or are still lacking. However, the reason why it is meaningful to produce a Korean SF film is that it creates another possibility while trying in the SF barren land.
The sci-fi movie 'The Moon' (director Kim Yong-hwa), which will be released on August 2, uses the main space as the moon, as the title suggests. Set in the near future, 2029, the film tells the story of the South Korean lunar probe Woori, which is heading to the moon, but only Hwang Seon-woo (Do Kyung-soo) is left alone due to a sunspot explosion. As a result, Naro Space Center officials and former center director Kim Jae-guk (Sol Kyung-gu) return to work to rescue Hwang Seon-woo.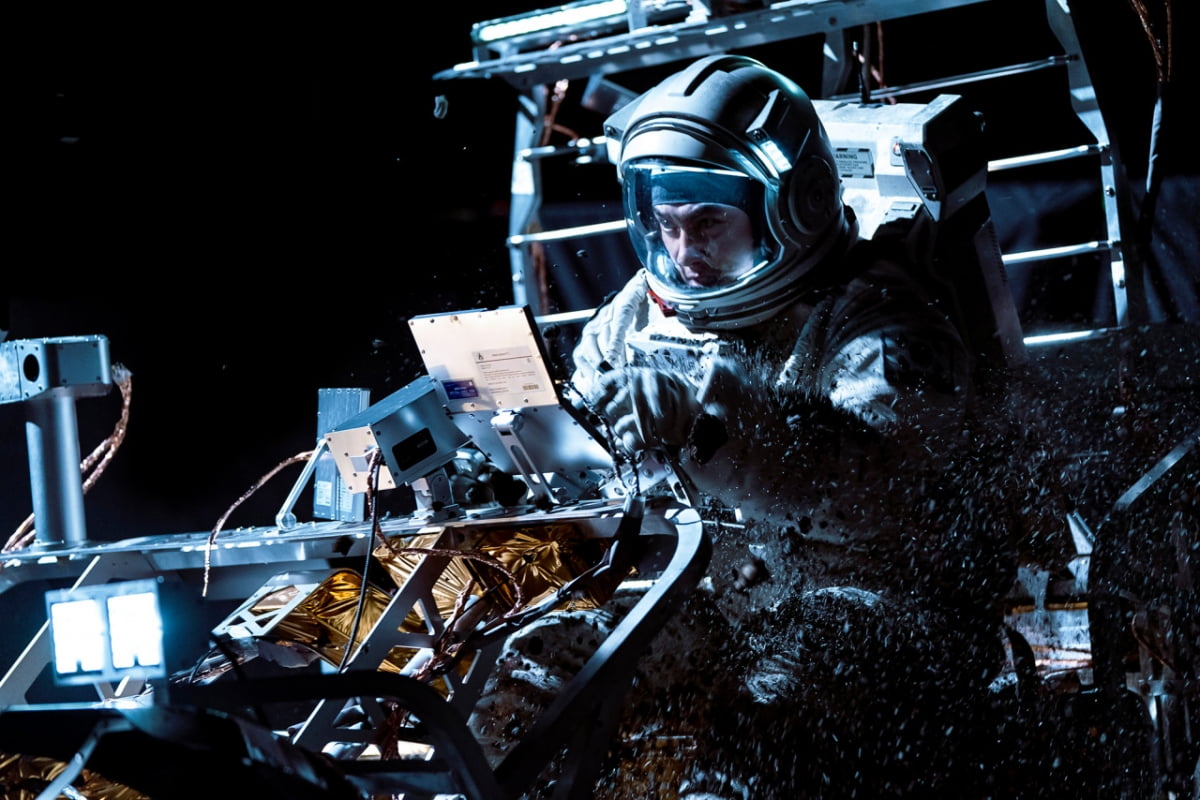 Considering the recent disastrous performance of Korean science fiction films, the expectations audiences place on 'The Moon' are dubious. This is because Korean audiences are more likely to turn their eyes to Hollywood sci-fi in terms of expanding the genre if a familiar sci-fi of the same type comes out. Coincidentally, with Denis Villeneuve's movie 'Dune 2' confirmed to be released in Korea on November 13, it has become a natural step to be compared on the same line even if it deals with different materials. However, it is still too early to conclude the result just because it is a wasteland for science fiction films. As the saying goes 'It's not over until it's over', Korean SF is still in its infancy.
'Great Monster Yonggary' (1967) Director Kim Ki-duk / Monster Science Fiction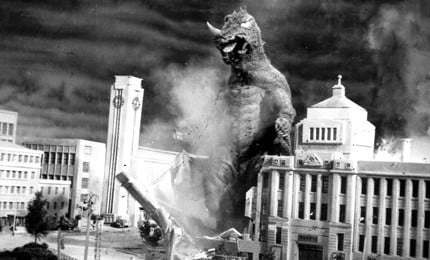 Then, let's take a closer look at the beginning and footsteps of Korean SF movies. First of all, there is 'The Great Monster Yonggary' (1967) by film director Kim Ki-duk, who expanded Korean cinema with 'On a Starry Night' (1972), 'Until the Late Day' (1969), and ' Burning Youth' (1966). . It's not SF leaving for outer space, but it's a movie about Yonggary, reminiscent of the giant monster that appeared in the Han River in director Bong Joon-ho's movie 'The Host' (2006). The story tells the story of Yonggary, a monster with destructive power, suddenly appearing and destroying cultural facilities at random. A brave young scientist and a boy appear and defeat Yonggary. If you look at the original form of the movie, you can see that it is similar to 'The Monster'. In 1999, it was remade under the name of 'Yonggary' by director Shim Hyung-rae. It is a work in which actors Lee Soon-jae, Oh Young-il, and Nam Jeong-im participated, and it is also a work where you can see Lee Soon-jae in his youth. This work was influenced by a work called 'Godzilla', a Japanese film produced in 1954. Considering that the Korean film industry has suffered not only in the science fiction genre but also in censorship, it is one of the great achievements to remember.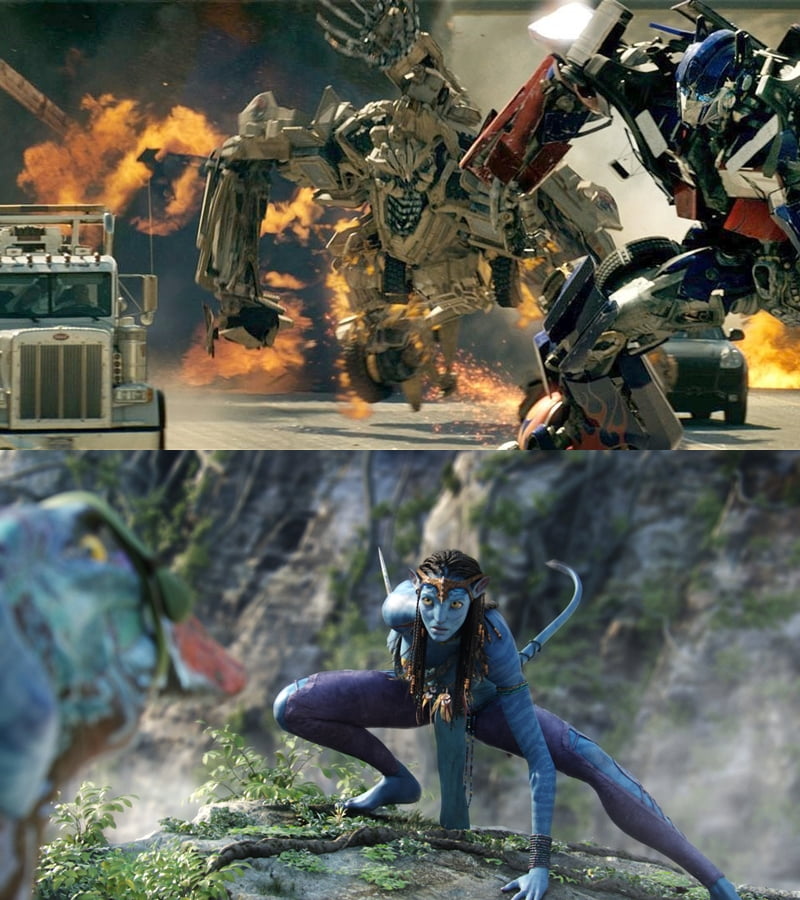 Korean films that have consistently challenged the SF genre include 'Angel's Dream' (2001), 'The Return of the Little Match Girl' (2002), 'The War' (2007), 'Sector 7' (2011), and 'Robot '. , Sound' (2016), but all of them failed at the box office. As Hollywood started making blockbuster films, starting with 'Jaws', SF films also grew in size and variety and became more diverse. Director George Lucas' 'Star Wars' series, which first started in 1977, and director Robert Zemeckis' 'Back to the Future' series featuring time-traveling cars also started in 1987. It was a daunting step for Korea to follow. Even after that, various types of science fiction such as 'Transformers' (2007), 'Avatar' (2009), and 'Dune' (2021) appeared in large numbers. Nonetheless, Korea has consistently made its own sci-fi films.
'Victory' (2021) Director Cho Seong-hee / SF Subgenre: Space Opera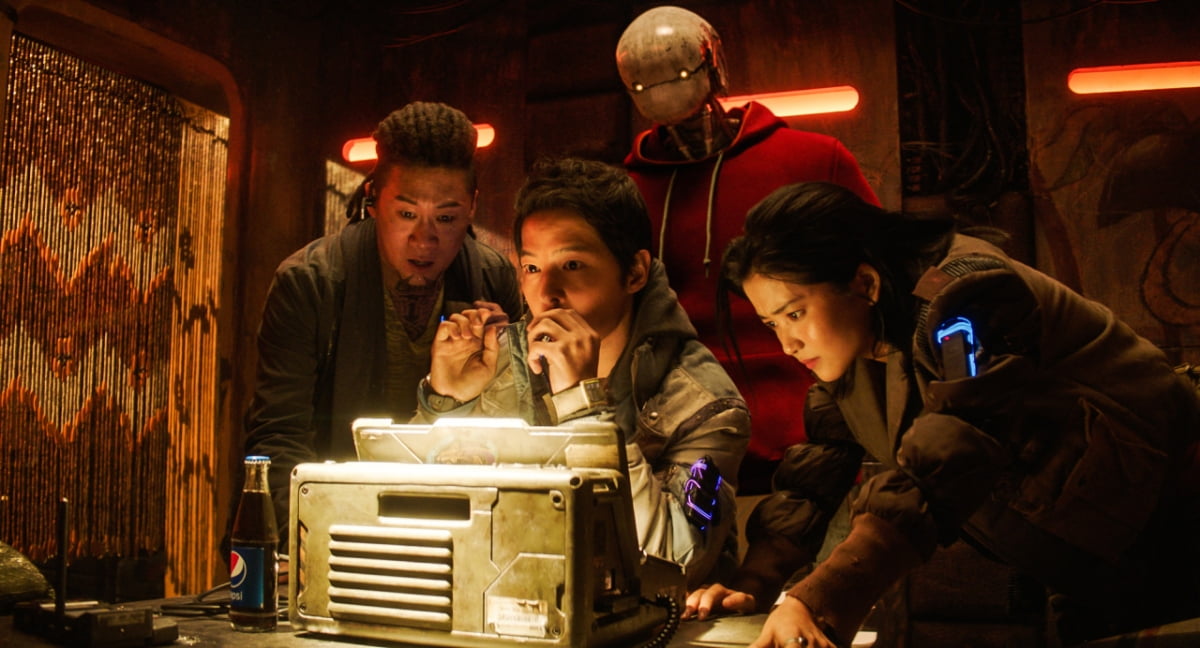 Earlier, I mentioned SF, but even within the genre, there are various divisions depending on the material. Among them, 'Seungri-ho' belongs to space opera, a sub-genre of science fiction. Space Opera started as a novel with adventure and war unfolding in space as its main subject matter, but since the 1940s, it has become a term encompassing media such as comics and movies. As an easy-to-understand example, 'Star Wars' belongs to this genre.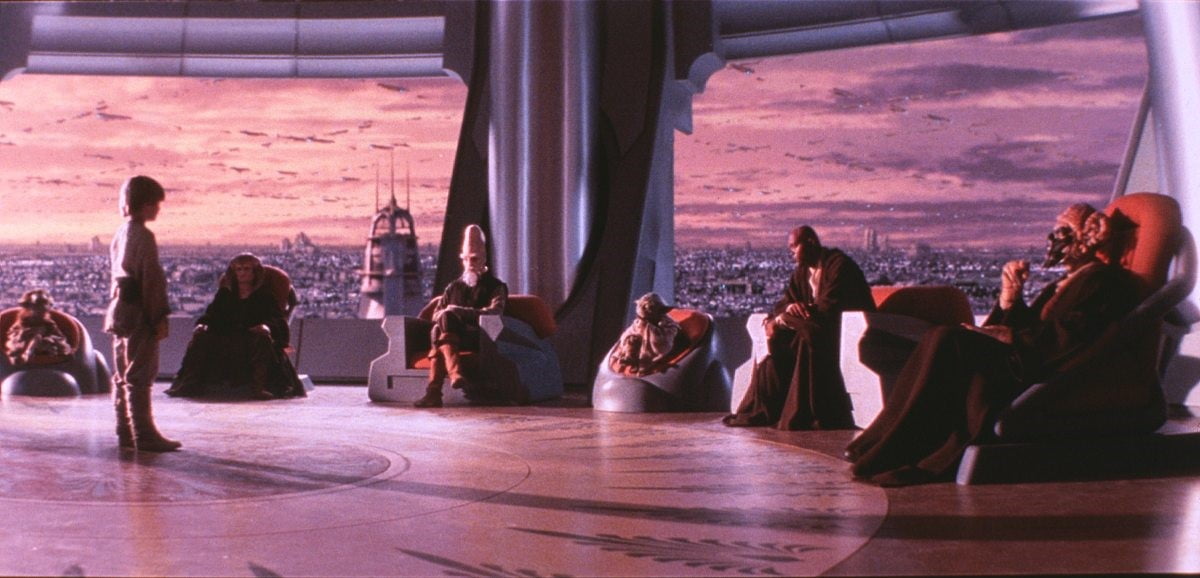 As technology and capital were backed up, Korea also began producing science fiction films one after another. Therefore, from the late 2010s until now, you can look at a lot of sci-fi movies in which huge capital has been invested. The movie 'Seungri-ho' by director Cho Seong-hee, released on Netflix in 2021, depicts people living as a team in a spaceship, as if reminiscent of 'Guardians of the Galaxy'. 'Seungri-ho' is a setting where pilots Tae-ho (Song Joong-ki), Captain Jang (Tae-ri Kim), Tiger Park (Jin Seon-gyu), and robot Updongi (Yoo Hae-jin) collect space garbage . It is about living in a 'Seungri-ho' that earns money by picking it up. When Seung-ho was unveiled, it captured the audience's attention with expressive power comparable to that of Hollywood, enough to express regret that it would have felt the grand scale if it had been seen through the screen. It is the first Korean work to be recognized for its work quality enough to be nominated for the Hugo Award and the Nebula Award, the two major American SF literature awards. It is also the first sci-fi film directed by Cho Seong-hee, who made an impression on the audience with 'A Werewolf Boy' (2012).
'Alien + Human' (2022) Director Choi Dong-hun / SF sub-genre: space opera combined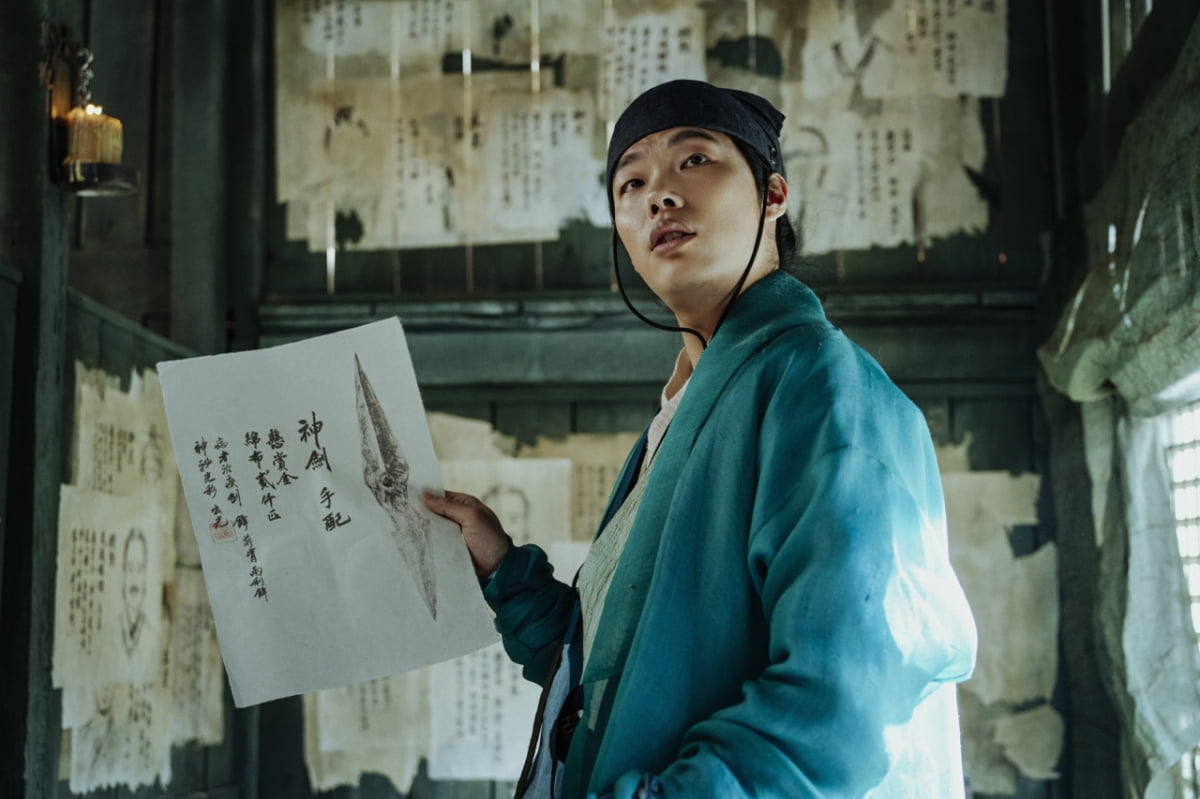 Director Choi Dong-hoon's movie 'Alien + Human' (2022) also belongs to space opera. However, it is a mixture of genres unique to the director, who has strengths in noir and crime. In fact, the aliens were feared beings, representing a cosmic war. UFOs and aliens, which we are not familiar with, have become more terrifying in human imagination. Aliens have become hostile in the fear that they may take away something from Earth. Breaking that perception was an attempt in 'ET' (1984), where we often touch fingers. 'ET', who is presented as a friend rather than an enemy, created a new alien. Perhaps the intention of 'Alien + Man' is in a similar context. It is a period drama that goes back and forth between 2022 and 630 years ago, and is judged to be an attempt to narrow the gap between the past and the present. Part 1 has been released, and part 2 is ahead, but it is also the work that receives the worst evaluation in the box office history of director Choi Dong-hoon. It is certain that SF, which we are familiar with, is a genre that is difficult to challenge.
'Jeongi' (2023) Director Yeon Sang-ho / SF Subgenre: Cyberpunk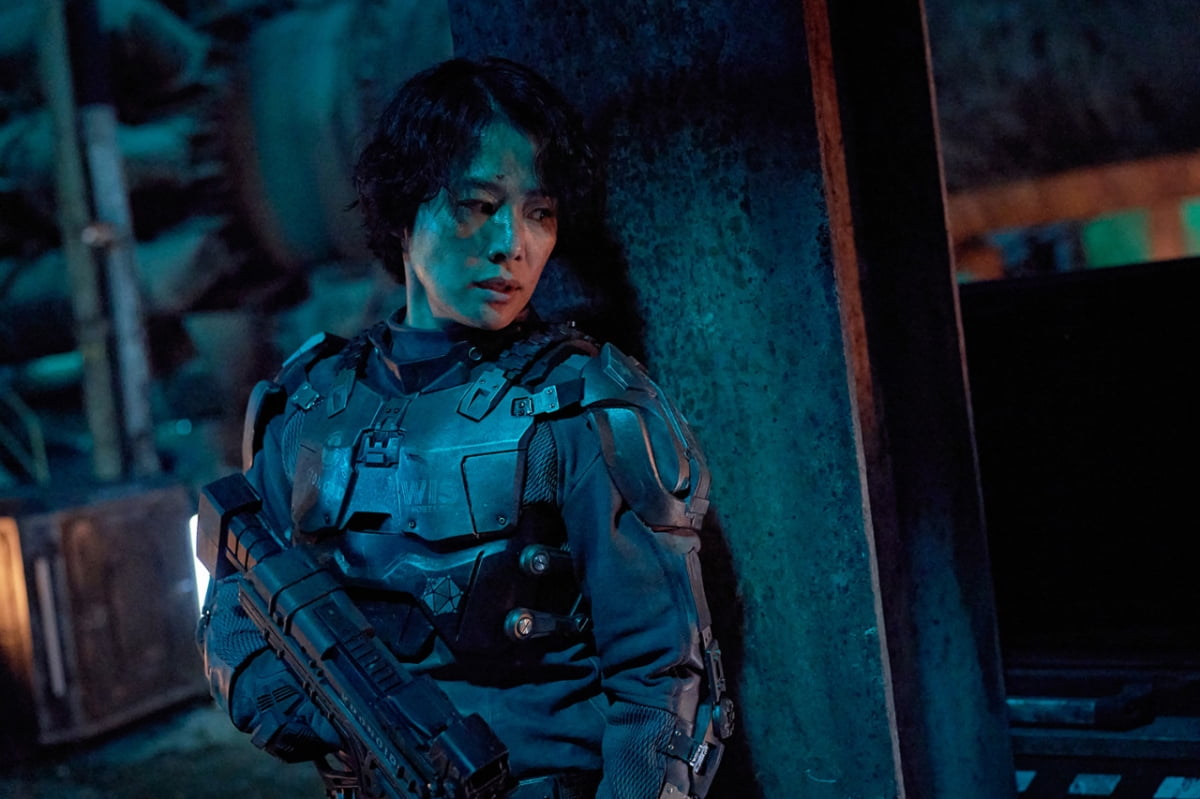 Director Yeon Sang-ho's 'Jeongi' (2023) is not a science fiction film that takes place in space, so it corresponds to a cyberpunk film rather than a space opera. It is a genre of science fiction literature that has been attracting attention since the 1980s. A compound word of Cybernetics + Punk, the film represents a mechanized world and a gloomy atmosphere. One of the typical features of cyberpunk is the scene of a city with neon lights and artificial intelligence fighting against aliens, which often comes to mind when we think of science fiction. The 1982 film 'Blade Runner' (director Ridley Scott), based on 'Do Androids Dream of Electric Sheep?' by world-famous science fiction novelist Philip K. Dick, is a representative example. Based on technology and computer civilization developed in the late 1980s, it is a genre created based on the anxiety that humans will be dominated by machines, and it is probably one of the most familiar science fiction genres today.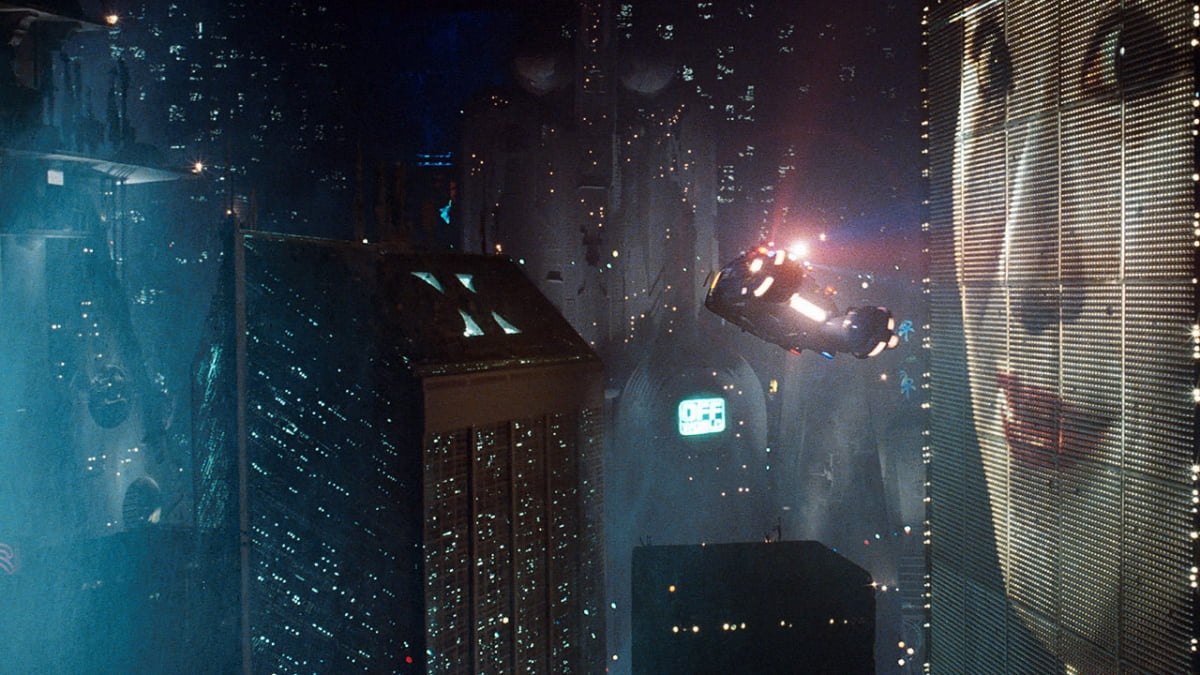 'Jungi', which was released relatively recently, uses the situation in which a new base 'shelter' has been prepared in space for the Earth, which has been devastated by rapid climate change, as the background of the film. In the ongoing civil war situation, mercenary Yoon Jeong-yi (Kim Hyun-joo) has won many victories, but has to become a vegetable due to a single failure. Her daughter Yoon Seo-hyeon (Kang Su-yeon) joins Jung's project 35 years later to create a combat AI. In fact, 'Jungi' puts the SF genre on the rim, but he mentions his family. 'Seungri-ho' described earlier also talks about family, so now it has become a familiar variation to the extent that the Korean SF = family formula was created.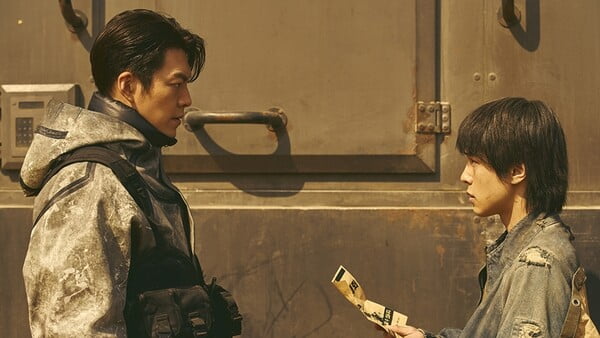 In fact, SF is drawn defiantly not only in movies but also in dramas. This is because the embodied world must be free of blemishes as much capital is invested. In the case of 'The Courier Driver', which was released on Netflix, it was pointed out that the story was weak compared to the real world, even though it was SF consisting of 6 episodes. The combination of the future Korean peninsula devastated by air pollution and the courier drivers we encounter in our daily lives gave it freshness, but the limit of not being able to go beyond that is continuously revealed. A sandy desert unfolds like 'Dune' and a war-like situation occurs due to the class gap, but this is why they are evaluated differently.
Why do directors still make science fiction? SF literally draws a world expanded by adding imagination based on scientific facts. Perhaps the reason why directors go to space is to break the limits and move forward. Film was born in 1895, and countless films were made. Because of this, it is not easy to create something completely new. On the other hand, SF has a great potential because it was the last to grow among the genres. Like the existence of AI, which is the core of the recent strike in the United States, the development of technology is also a homework that mankind must consider in the future.
The mountain that 'The Moon' has to overcome is quite large. This is because existing prejudices must be broken and new indicators must be prepared. 'The Moon', a space opera genre, will need to immediately capture the mystery of the universe and the changing appearance of a character in a new space, as most events take place in space, not on Earth. However, I applaud the courage to try sci-fi like 'The Moon'. It is said that SF is barren, but it is literally barren. Barren land can produce fertile soil if you continue to cultivate the soil. What is the shape of the soil cultivated by 'The Moon'? You can check it out in theaters on August 2nd.
Reporter Lee Ha-neul, Ten Asia greenworld@tenasia.co.kr