MOVIE
Actor Yu Hae-jin's movie 'HoneySweet', a delightful romance that escapes from a planned life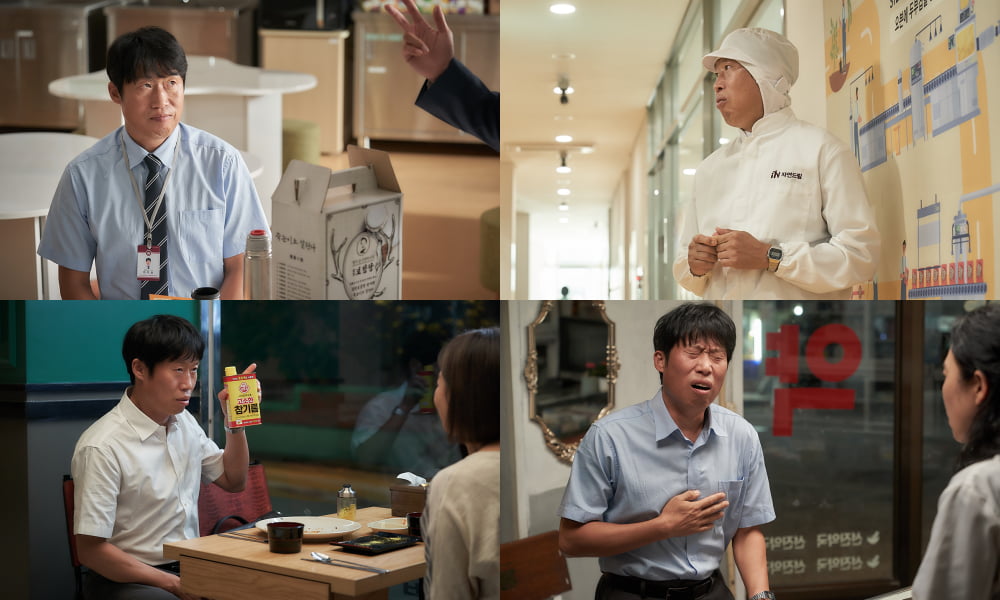 The movie 'HoneySweet' (director Lee Han) has released 6 stills that give a glimpse into the variety of the J-type 'Chiho' day.
'HoneySweet' is the story of a genius confectionery researcher, Chiho (Yoo Hae-jin), who only knows about sweets, and the world's optimistic Il-yeong (Kim Hee-seon), who only knows about going straight, and the taste of life changes.
The released still shows the daily life of MBTI J-type (planning type) Chiho (Yoo Hae-jin) who does not deviate from the set routine, such as waking up at 6:00 am, going to work at 9:00, lunching at 12:00, going to bed at 22:00. Then, as he meets Il-young (Kim Hee-seon), who has never seen or tasted in his life, Chi-ho, who gradually undergoes a variety of changes, draws attention.
Chiho, who listened to the advice of his co-worker, prepares sesame oil props to release a gag, or he breaks the bedtime for the first time in his life and talks on the phone with Ilyoung until late at night. peep out Lastly, we can even see Chiho complaining to the pharmacist about her symptoms because she can't stand the intense heart attack from Ilyoung.
The movie 'HoneySweet' will be released on August 15th.
Reporter Ha-neul Lee, Ten Asia greenworld@tenasia.co.kr