MOVIE
Actress Juliette Binoche's movie 'How to be a good wife' unravels women's social oppression as a lively comedy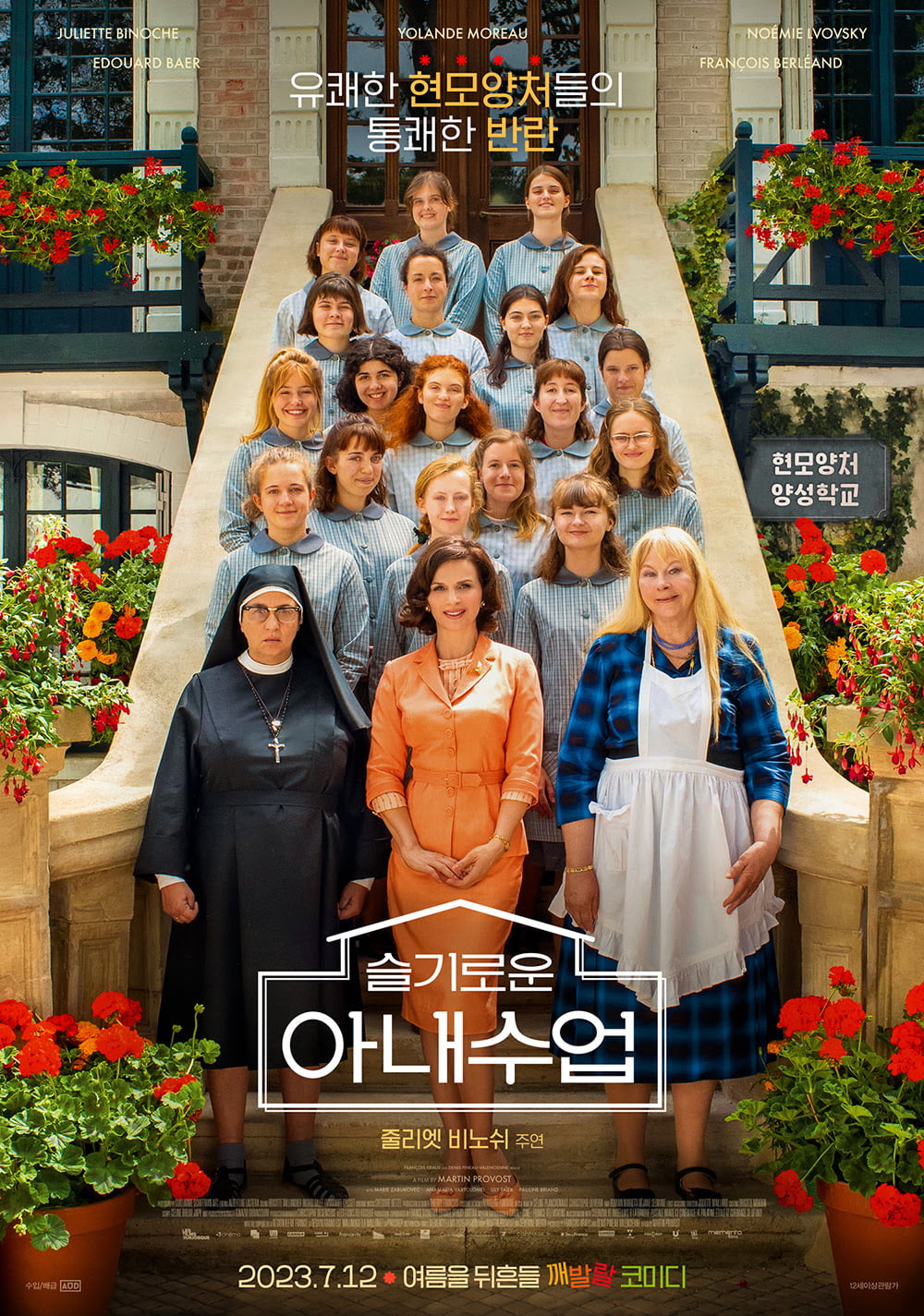 The movie
'
How to be a good wife
'
(director Martin Provost) starts simultaneous IPTV and VOD theater services from the 27th.
'
How to be a good wife
'
is a comedy-drama about Paulette (Juliet Binoche), the standard of a perfect housewife and the wife of the principal of a school to nurture wise wives.
Set in France in the 1960s, when there were actually more than 1,000 educational institutions for housewives, it melted women's social roles and oppressed freedom into a realistic yet lively comedy. This is a new film by director Martin Provost, who won 7 awards at the César Film Festival, who has a reputation for exploring women's lives with delicate screenplays and directing.
French leading actress Juliette Binoche, the first recipient of the best actress awards at the Cannes, Berlin and Venice film festivals, and Rising, who won the César Award for Best New Actress and the Lumiere Award for Best Actress for the 2021 film
'
Happening
',
emerged like a comet in the film industry. Star Anamaria Batoromei stars.
Actors who created three-dimensional female characters with solid acting skills, such as Yolande Moreau, an actor with monstrous acting skills who swept the world's leading film festival awards such as the César Film Festival, Seattle International Film Festival, LA Critics Association Award, and National Critics Association Award for the movie 'SERAPHINE'
.
Their ensemble increased the level of immersion in the film.
From the 27th, the movie
'
How to be a good wife
'
will be released on IPTV (Genie TV, SK Btv, LG U+TV), Home Choice, Google Play, wavve, Naver Series on, KT skylife, Cinefox, etc. You can meet through the platform.
Reporter Ha-neul Lee, Ten Asia greenworld@tenasia.co.kr