MOVIE
'The Moon' director Kim Yong-hwa "I can't imagine it without actor Do Kyung-soo"
Interview with Kim Yong-hwa, director of the movie 'The Moon'
'The Moon' to be released on August 2nd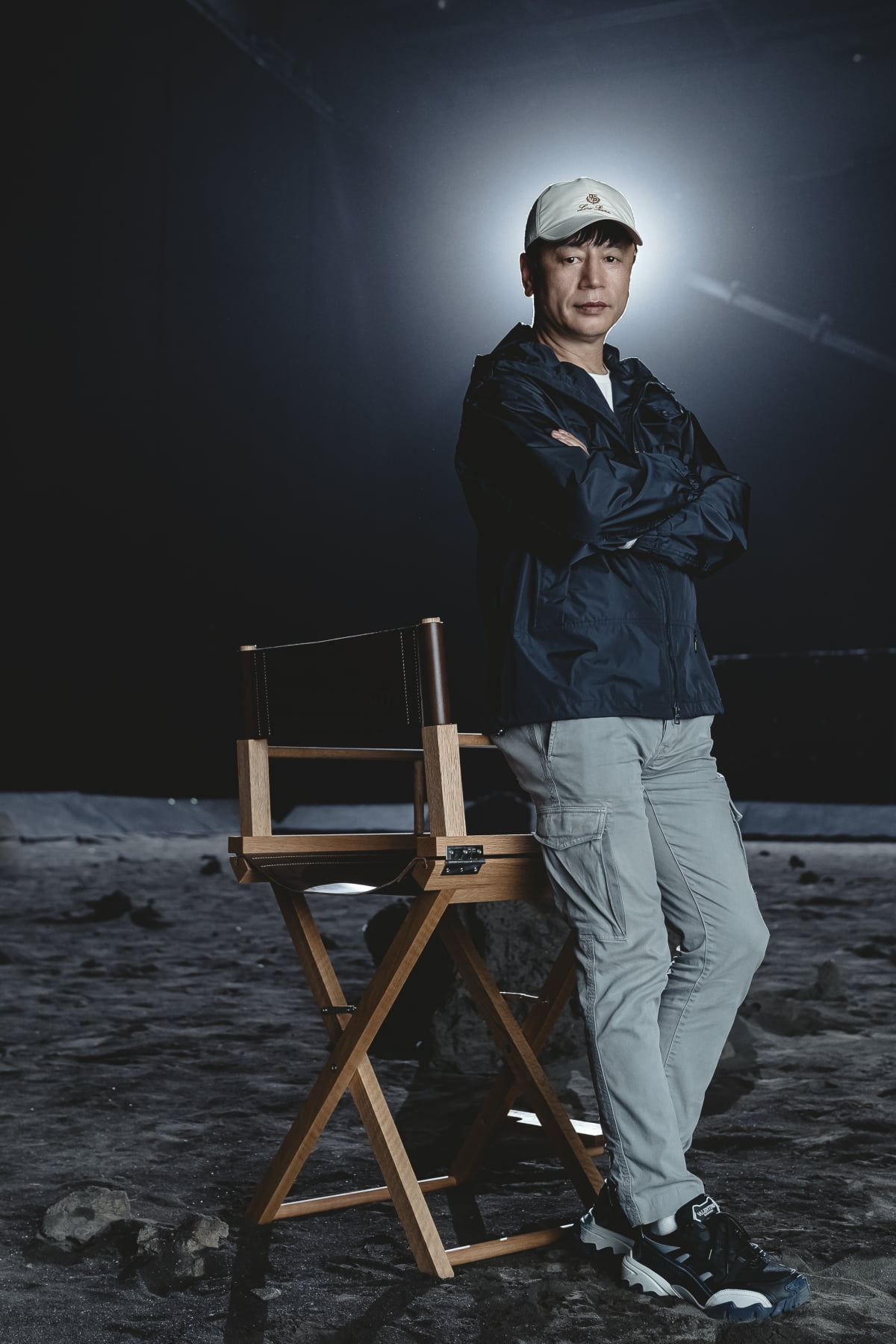 Director Kim Yong-hwa of 'The Moon' showed infinite affection for the casting of Doh Kyung-soo, who played the lead role, saying that he cast because he thought he was an actor with potential value.
On the 27th, at a cafe in Samcheong-dong, Jongno-gu, Seoul, I started an interview about the movie 'The Moon' (director Kim Yong-hwa).
'The Moon' is a movie depicting the desperate struggle between Seon-woo (Do Kyung-soo), a space crew member stranded on the moon due to an accident, and Jae-gook (Sol Kyung-gu), the former head of the space center desperately trying to save him.
Kim Yong-hwa, who became the director of 'Double Million', achieved a cumulative audience of 14 million in the movie ' Along With the Gods: The Two World
'
(2017) and 12 million in
'
Along with the Gods: The Last 49 Days
'
(2018). I have been surprised by unexpected casting before. In the 'Along with the Gods' series, Lee Jung-jae made a special appearance in the role of King Yeomra and gathered a lot of topics.
When asked about the reason for casting Do Kyung-soo, an actor and member of the group EXO, he said, "From the first movie, I had the idea that it would be okay to have an actor who has a reputation and has never shown potential value. Rather, I think an actor whose image has not been established is much more advantageous. I don't know if all the movies do that, but this movie doesn't have to have enough movie stars. I have confidence that the audience will probably be able to imagine it without Do Kyung-soo after watching 'The Moon'. It was a decision made with the judgment that I wanted to do it as an actor who is particularly well-known in this movie, but has no potential as a leading actor in a movie." Actor Do Kyung-soo played the role of Hwang Seon-wu, who is left alone after the solar wind hits Woori due to a sunspot explosion.
Referring to Lee Jung-jae of 'Along with the Gods' earlier, "All actors in the world are capable of any kind of acting. I just haven't come across such a work yet. As a result, I have my own coordinates, but I seem to see that point a lot. I have a great desire to see actors who have not seen them through their works," he said, conveying his thoughts on casting.
Most of the situations in the spacecraft are performed using wires. Because of that, he was worried about injuries, but at the press conference for 'The Moon' on the 25th, Do Kyung-soo said that he had no injuries at all. When asked if he considered an actor who uses his body well from the beginning, he said, "I didn't consider that. Actually, I heard EXO's 'Growl' song after being cast in 'Along with the Gods'. Of course, in the case of the wire, if you don't have excellent motor nerves, you will never be able to ride it," he explained.
Do Kyung-soo participated in the work together through their relationship in 'Along with the Gods'. Regarding the aspect of Shinpa being mentioned as a characteristic of director Kim Yong-hwa's films, he said, "Rather than having a warm gaze, I think everyone living on Earth should be comforted. There are more absurd, painful, and bitter stories than successful emotions, and more absurd things happen in reality. I dreamed of becoming a film director after watching a movie like that," he explained carefully.
He also mentioned actor Kim Rae-won, who made a special appearance in 'The Moon'. He said, "Actress Kim Rae-won is actually a junior in school, but we haven't done a single project together. But they said that no matter how small the role is, it's okay. Kim Rae-won said he didn't know how to ride a lot of wires, and he readily said yes and regretted it."
'The Moon' will be released on August 2nd.
Reporter ha neul Lee, Ten Asia greenworld@tenasia.co.kr