MOVIE
Actor Koo Kyo-hwan's SF movie 'Seeking the King' will be released in 2024.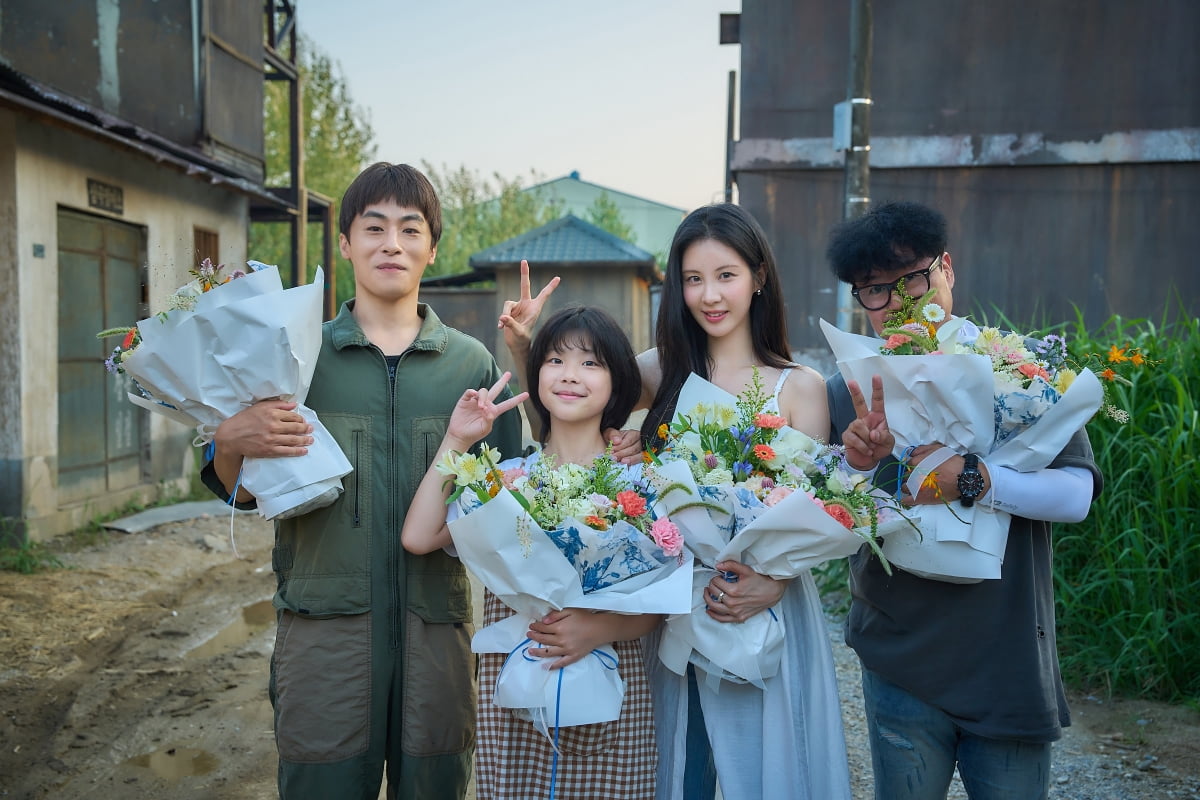 The movie
'
Seeking the King
'
(directed by Won Shin-yeon) has been cranked up.
'
Seeking the King
'
is a sci-fi masterpiece depicting the adventures of Do-jin (Koo Gyo-swan), a military doctor, and the villagers, who are greeted by an unidentified huge visitor who visits a village in the demilitarized zone in the summer of 1980.
Starting with the crank-in in Jeju Island on February 13, the crank-up in Mungyeong on July 20, the filming was completed safely and safely for 5 months. Director Won Shin-yeon, who has communicated with the audience as a storyteller with rich emotions regardless of genre, is making a comeback after 'The Battle of Bongo-dong
.'
It has garnered a lot of attention.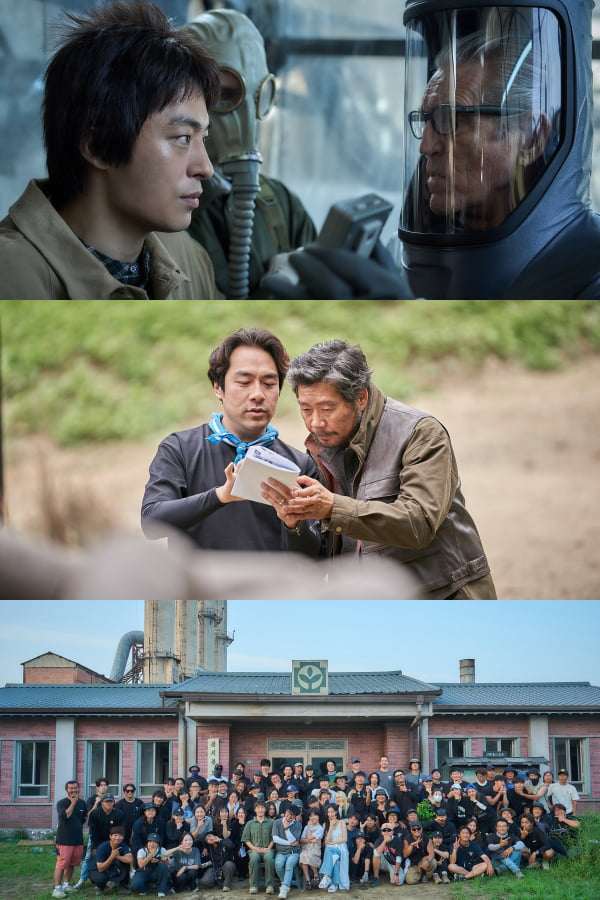 Director Won Shin-yeon said, "The movie
'
Seeking the King
'
is a work that I put my heart and soul into to show the charm of the genre and new imagination that I have never seen before. I am so grateful that all the staff were able to shoot safely and healthily on set, and I want to say thank you to all the actors who did their best even in the ever-changing weather and filming environment."
Actor Koo Kyo-hwan takes on the role of 'Kim Do-jin', a public health center doctor who is at the center of the play and has a special experience after being dispatched to the 'Punch Ball' in the Demilitarized Zone. He said, "It seemed like I met a new world on set throughout the filming. I don't think I'll ever forget the journey I had with Do-jin, and director Won Shin-yeon was the best director who was full of energy and overflowing with ideas on set."
Yoo Jae-myung, who plays Ju-bok, a resident of Punchbowl Village, said, "All the actors and staff did their best to film even in bad weather so that the audience could say, 'It was good just to find a theater and watch this movie.'" .
Seohyun, who played the role of 'Jung-ae', the only nurse at the health center in Punchbowl Village, said, "I worked harder than anyone else, and I risked everything to act with action and emotion without regret. I am just grateful that I was able to have an acting experience that I would have never thought of without director Won Shin-yeon, Koo Kwan-hwan, and Yoo Jae-myeong."
WYSIWYG Studio, which has solidified its position by implementing outstanding VFX technology in
'
The Witch: Part 1. The Subversion
'
(2018) and 'SPACE SWEEPERS' (2021)
,
participated as the main investor. Subsequently, 8 Pictures, founded by director Won Shin-yeon, and A2G Entertainment, a subsidiary of WYSIWYG Studio, will co-produce, and With A Studio will be in charge of production.
The movie
'
Seeking the King
'
is in post-production with the goal of being released in the summer of 2024.
Reporter ha neul Lee, Ten Asia greenworld@tenasia.co.kr