ENTERTAINMENT
Ahn Hyo-seop, popularity that shook the Japanese archipelago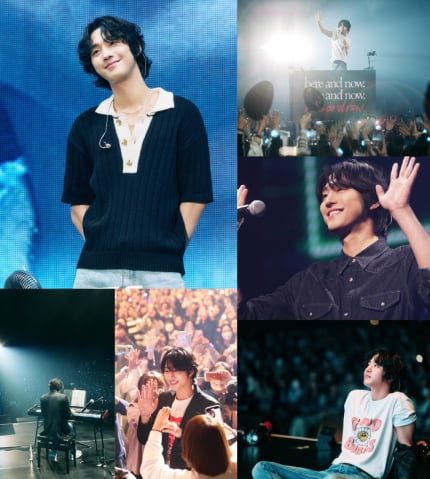 Actor Ahn Hyo-seop showed off his explosive popularity.
Ahn Hyo-seop's first Asian tour 'THE PRESENT SHOW-here and now', held on the 24th of last month and the 18th of this month, set a record of selling out all tickets in Tokyo and Nagoya.
Ahn Hyo-seop's Asia tour started in Seoul last July and was held in cities such as Bangkok, Taipei, Jakarta, Hong Kong, and Manila, and boasted sold-out tickets early on. The fan meeting in Tokyo and Nagoya, Japan sold out a total of 15,000 seats, showing an unprecedented achievement as it was the group's first Asian tour and first fan meeting in Japan with all seats sold out.
At this fan meeting, Ahn Hyo-seop personally played the piano and sang songs passionately and sincerely in various games and talks, giving fans a fun time as the title of the fan meeting suggests. The audience heated up thanks to Ahn Hyo-seop, who filled the stage and time with refreshing energy and revealed his hidden charm.
At the Tokyo Nagoya fan meeting, Ahn Hyo-seop sang the Japanese song 'Natsu no Owari no Harmony' in the original language, and at the Nagoya performance, he climbed on a mobile stage and traveled around to listen closely to over 10,000 fans.
Ahn Hyo-seop was scheduled to finish his Asian tour with a fan meeting in Japan on the 18th, but thanks to the support of fans, he held an encore performance 'THE PRESENT SHOW-HERE AND NOW ONCE MORE' at Korea University's Hwajeong Gymnasium on the 25th. and now Once more)' will be held. It ended in Seoul, where the first journey began.
Ryu Ye-ji, Ten Asia Reporter ryuperstar@tenasia.co.kr